7 minute read
Business Seasonality: The Complete Guide
Business seasonality affects nearly every business. Learn how to optimize your business throughout the year to save money!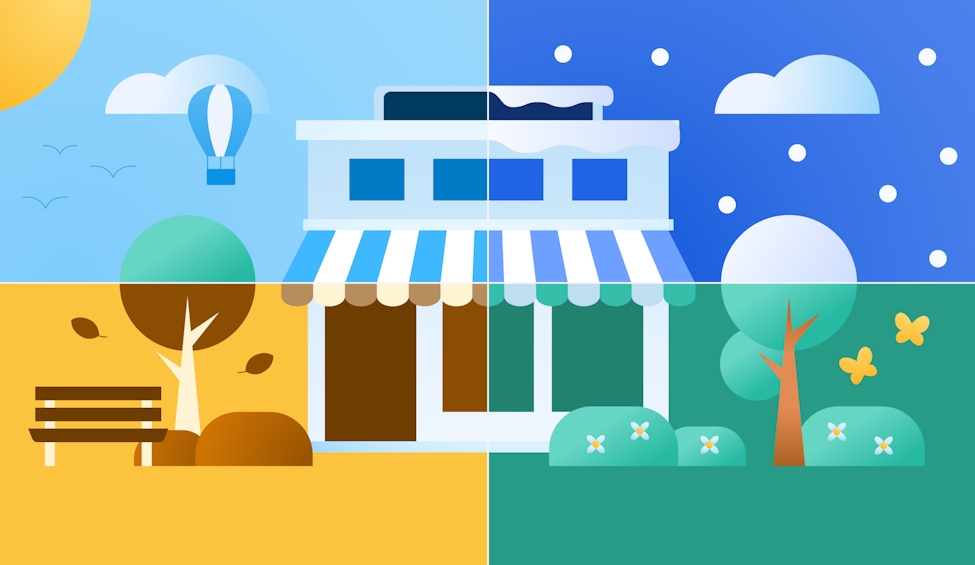 Circuit for Teams keeps your last-mile deliveries on track so you can meet consumer demand through the busy season and the rest of the year.
Business seasonality can be a challenge for small businesses. It can be just as hard to get through the slow seasons as it is to prepare for the busy seasons. 
But if you can learn how to make seasonal adjustments and anticipate your peak seasons, you'll be well prepared to ride the wave of seasonal cycles.
In this article, I'll break down what business seasonality means and share how you can manage  business cycles effectively. Read on to take advantage of seasonal changes to boost your bottom line.
Key takeaways
Understanding and accounting for seasonal patterns in your business plan can help you make better decisions and be prepared for the ups and downs of business seasonality.
Past sales data can help you determine if you are impacted by moderate, significant, or rigid seasonality so you can adjust accordingly in the future.
You can adjust for business seasonality by optimizing deliveries with technology, improving inventory management, utilizing seasonal employees, maintaining strong supplier relationships, and keeping a lean supply chain. 
Planning ahead for business seasonality changes helps you know ahead of time when you'll need more supplies, staff, or marketing efforts to meet customer demands during busy times.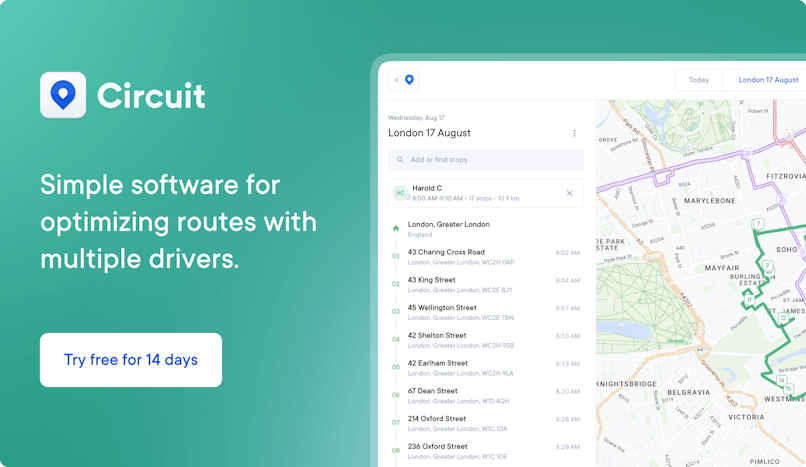 What is business seasonality?
Have you ever stepped outside and noticed that the temperature feels different or the leaves are changing colors? 
If so, congratulations, you're familiar with seasons. If not, then congratulations on being born yesterday. 
Business seasonality works in a similar way. Some seasons are busier or slower than others, and over time, trends and patterns can help you predict and plan for them. 
Normally, if a trend happens once a calendar year, you can consider it a form of business seasonality. If you see a seasonal variation on a recurring basis, you can safely assume it's a seasonal pattern. 
The winter months are a great example. For many businesses, sales pick up during the holiday season in November and December. 
For other businesses, the busy time of the year may be during the summer. Case in point: amusement parks. They might not operate much (if at all) during the winter off-season, but they are open every day, all day during the summer months. 
Becoming aware of how seasonal factors and seasonal fluctuations impact your business can help you follow suit and be prepared for when things slow down.
Why should you account for business seasonality?
Every business has different times of the year when they make more sales or have a higher demand for their products or services. By understanding and accounting for these seasonal patterns in your business plan, you can make better decisions and be prepared for these ups and downs.
Preparing for business seasonality also helps you plan your resources wisely. You can anticipate when you'll need more supplies, staff, or marketing efforts to meet customer demands during busy times. 
For instance, a toy store might stock up on popular toys before the holiday season to avoid running out of stock when everyone wants to buy gifts.
It also helps you make smarter financial decisions. Analyzing your sales patterns over time can help you estimate how much money you can expect to make during different seasons so you can budget effectively and have enough funds to cover expenses during slower periods.
Understanding seasonality also lets you optimize your marketing strategies. You can tailor your advertisements, promotions, and product launches to align with the seasons when customers are most likely to buy. 
For example, a clothing store might advertise summer dresses and swimsuits as the weather warms up since they'll have a better chance of attracting customers looking for those items.
Types of business seasonality 
There are three main types of business seasonality, and they each have to do with how much your demand fluctuates over a certain amount of time:
Moderate seasonality: This happens when you see a 10-20 percent increase in sales. Maybe you're a clothing store that does a bit more business during the holiday season because more people are shopping for gifts and need new outfits for holiday parties, but you still sell a good amount of products the rest of the year. 
Significant seasonality: If that number rises by 21-30 percent, it's considered significant seasonality. Perhaps you run a restaurant on the Florida coast, and you see sales increase significantly in March and April due to Spring Break travel, while the rest of the year, you operate on limited hours with minimal staff to compensate for less business.
Rigid seasonality: A demand increase of 31-40 percent usually means rigid seasonality. Think about the back-to-school season when people are purchasing backpacks, school uniforms, laptops, and calculators — things they might ONLY buy during this time of year, meaning the companies that make them will see a huge uptick in sales during that time.
To determine what situation best fits your context, you'll need to have past sales data on hand from recent years to see when your sales have increased and by how much.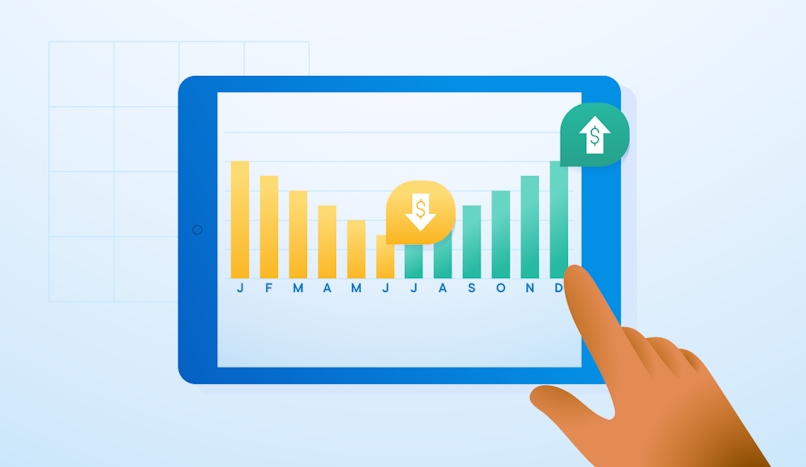 What factors can impact business seasonality?
Sure, your business could go viral overnight and your sales could jump astronomically as a result. As cool as that would be, I wouldn't count on it.
Outside of this scenario, you'll probably be able to point to one of a few specific reasons for your business seasonality, such as: 
Weather: You can see your sales change when it's especially hot, cold, rainy, or snowy. It's a good thing for some businesses and not so good for others. 
Holidays: The winter holidays, such as Christmas and New Year's Eve, are the busiest time of year for some businesses, such as those selling fancy clothes. Others see things pick up around Valentine's Day (think chocolatiers), St. Patrick's Day (bars), and the 4th of July (fireworks manufacturers). 
Sporting events: Whether you're a sports bar in a town whose football team is going to the Super Bowl or a college town watering hole getting ready for Saturdays in the fall, it's easy to understand the effects of seasonality related to sports for certain industries.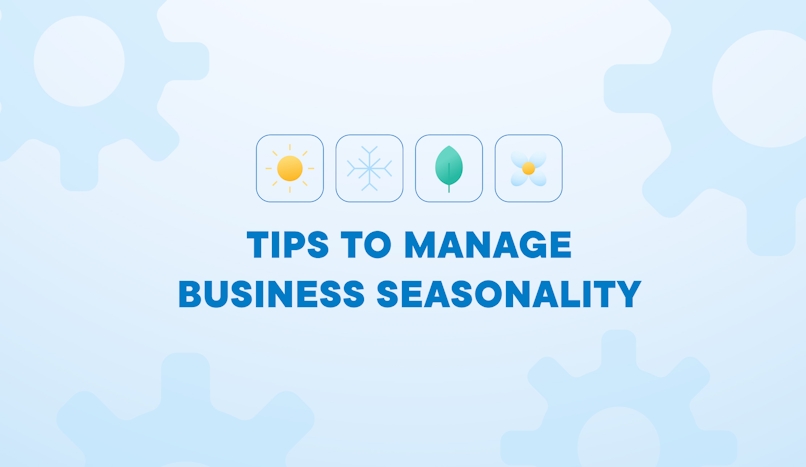 Five tips to manage business seasonality
Now that you know a little more about business seasonality, you can figure out how to properly manage it while setting your business up for success in every season. 
1. Use tech to optimize deliveries 
During seasons of higher-than-usual demand, your delivery game needs to be on point — especially your last-mile delivery, which is crucial for customer satisfaction. 
Using route planning software like Circuit for Teams lets you optimize driver routes on the fly and keep your customers up to date with shipment and ETA notifications. Keeping them informed and happy at every turn will get you far during a busy shopping season.
It can also save you time and money by limiting your drivers' time on the road and preventing wasted fuel and vehicle wear and tear. Streamlining things like that adds up quickly when you've got orders flowing out the door.
2. Improve your inventory management 
By learning how to better manage your inventory, you'll always have a clear picture of how much stock you have on hand. This will tell you whether you're currently able to meet customer demand, or if you have more inventory than you need.
Create an effective inventory management strategy using past sales data to plan ahead. You can predict what sales will look like in future seasons based on the seasons of years past and order supplies accordingly. 
3. Utilize seasonal employees 
If your regularly staffed employees can't handle the work when demand increases drastically, you can staff seasonable employees to help manage business seasonality. 
This can save you from having to pay your full-time employees overtime wages. To make sure you have the staff you need in time for seasonal upticks in business, plan ahead — look for help early and get them onboarded right away.
Likewise, know when you'll need to let them go — and that doesn't mean firing people as soon as you decide you no longer need their help. 
Make sure to let new seasonal hires know exactly how long you'll need them for. You can always offer to keep them on board after that time passes if you still need their help.
4. Maintain strong supplier relationships 
If you have good relationships with your suppliers, they're more likely to help you out when you have urgent needs and requests. For example, they may be more inclined to rush an order to help you meet consumer demand when the time comes.
Another way to make sure you have good supplier relationships is by choosing the right suppliers the first time. Prioritize suppliers who are efficient, reliable, and a breeze to get in touch with. 
5. Keep a lean supply chain 
When your supply chain is lean, your entire operation runs smoothly with minimal waste. This gives you the flexibility to quickly adapt to changes in customer demand.
One option to consider is just-in-time delivery. Rather than keeping the maximum amount of inventory you may need on hand, you can order items as customers request them.
Discover how Circuit for Teams can streamline your delivery process year-round
Business seasonality can pose a challenge for small business owners who are not prepared to deal with it. Now that you know how to spot the signs and adapt to changing seasons and demands within your business, it's time to start making changes. 
Optimizing your delivery operations keeps your customers happy, no matter how crazy or frustrating things get for you during your business's ups and downs. That's where Circuit for Teams route-planning software comes to the rescue. 
It saves you time and money by automatically optimizing your drivers' routes and reducing wasted drive time and fuel costs. It also shares real-time delivery updates with customers so they know exactly when to expect their shipment.
Give Circuit for Teams a try today for free!