8 minute read
What Does the Future of Last Mile Delivery Look Like?
Delivery drivers search for ways to have packages transported fast. To improve the delivery process, we will explain the future of last mile delivery.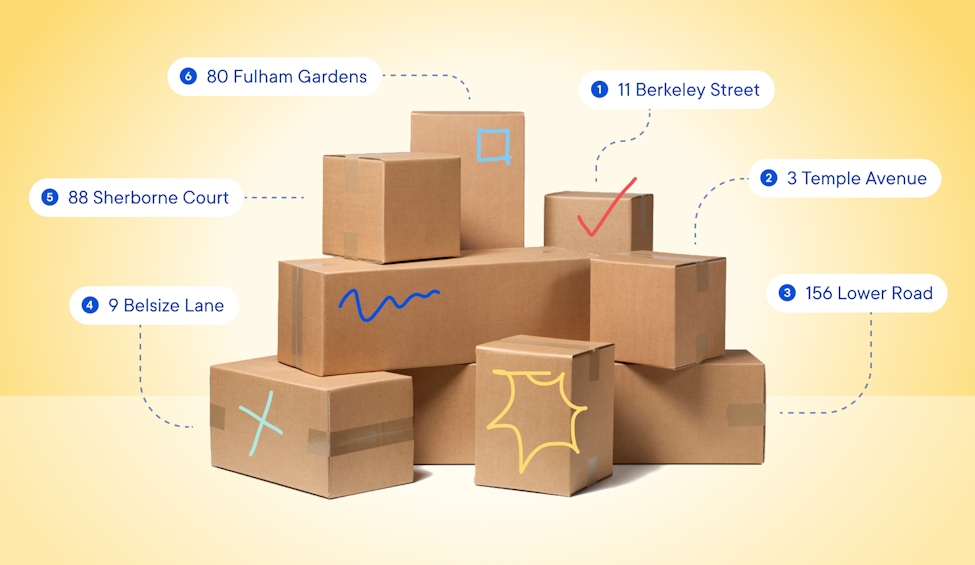 As a delivery driver, have you heard of the term last mile delivery? Before we can move into understanding the future of last mile delivery, we must define exactly what it means.
This is known as the last stage of the delivery process In which the packages from a warehouse move to their final destination. This process may be only a few blocks of transportation or as much as 50 or 100 miles driven. Usually, this is delivering small or medium-sized parcels.
The purpose of last mile delivery is to make sure the package gets to a customer as quickly and efficiently as possible. Last mile delivery begins when the warehouse receives an order. You are then given the package and address for delivery.
The delivery driver scans the package for tracking and then delivers the parcel to its final destination. The last step is to take a photograph of the package at its final destination as proof of delivery (PoD). Sometimes, you'll also need to ask for a customer signature instead.
With online shopping becoming more popular than ever, the future of last mile delivery has the influence of technology. Below, we outline the trends and expectations over the coming years.
How Big Is the Last Mile Delivery Market?
The COVID-19 pandemic led the size of the last mile delivery market to skyrocket. Customers in the United Kingdom increased their spending for online shopping by 48 percent in 2020, according to an Ofcom report. UK customers spent more than £110 billion during that year.
This trend of online shopping doesn't seem to be slowing down. Another survey showed that 85 percent of online shoppers plan to raise their online shopping activities or maintain them over the coming 12 months.
In North America, the last mile delivery market was $31.25 billion in size. This market is predicted to grow to approximately $51 billion by 2022, according to a Statista report.
Furthermore, another report from Technavio predicts that the last mile delivery market will grow to $59.81 billion by the end of 2025 at a compound annual growth rate (CAGR) of nearly 16 percent.
With route planning apps boosting efficiency and reducing the time it takes to deliver parcels, the last mile delivery market is likely to continue growing as long as customers are satisfied with the service.
Technology including the best route planning apps is continually improving last mile delivery processes. In fact, technology-based processes are expected to replace traditional workflows. This may reduce costs of delivery as well as improve customer satisfaction.
Effective route optimization with affordable or free route planning apps is predicted to significantly affect last mile delivery in the near future. You can check out free route planning apps reviews to find the best route planning app for your next delivery.
Next, we will get into the trends impacting the future of last mile delivery.
The Future of Last Mile Delivery Trends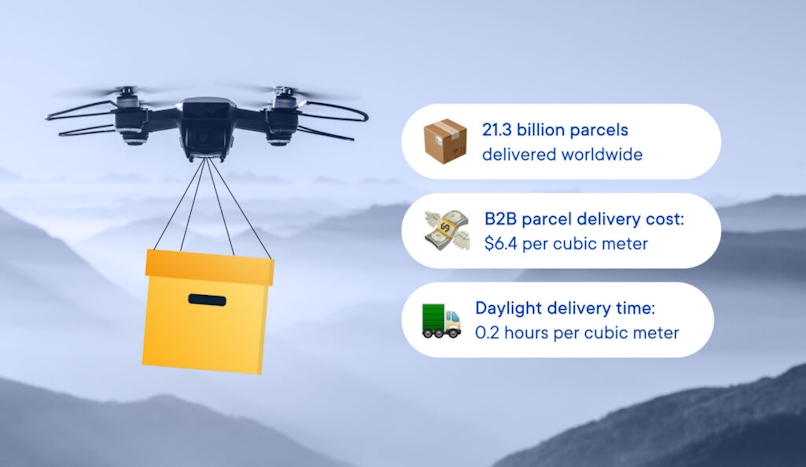 The goal of last mile delivery is to create a more efficient and cost-effective system that satisfies the needs of customers as well as retailers and delivery companies. As such, reducing costs has become an important trend for the e-commerce market.
Truck delivery drivers do face certain challenges when delivering packages in cities and urban areas. Often, there are concerns with safety and traffic when it comes to delivering within a city. Therefore, one solution involving expanding urban consolidation centers has allowed for parcel delivery to drastically decrease the mileage traveled.
For example, in 2017, the amount of mileage traveled was 45 percent less than a traditional B2B parcel delivery service due to urban consolidation centers.
Other statistics showing where the last mile delivery market is moving include:
21.3 billion parcels delivered worldwide in 2020
B2B parcel delivery costs were $6.4 per cbm in 2020
Daylight delivery time was 0.2 hours per cbm in 2020
In the United States, retail e-commerce revenue has grown from nearly $286 million in 2017 to more than $469 million in 2021. Market growth is expected to reach more than $563 million in the US by 2025.
Along with cutting delivery costs and overcoming last-mile logistics challenges, common trends impacting the future of last mile delivery include the gig economy, smart technology for tracking the location of packages, and delivery via drones and robots.
Many of the companies within the gig economy such as Uber, Lyft, Airbnb, and TaskRabbit have revolutionized the future of last mile delivery, as there are many more couriers today than ever before.
It is likely that the gig economy is coming to change things up for delivery companies across the globe. Shipping companies and retailers are more likely to hire such contractors for the last step of parcel delivery.
Can you imagine providing customers with the exact location of their package as it is en route to their home? Furthermore, how great would it be if you could tell a customer what shape and status their package is in? With smart technology, this is likely going to be the future for last mile delivery processes.
Lastly, robotic delivery and drone delivery are going to revolutionize the entire shipping process. The price of labor for last mile delivery is approximately 60 percent of the entire cost.
By implementing robotic and drone delivery, companies will become more cost-effective. Having more automatic processes will keep their workers safer. For example, Amazon has invested in Aurora, the self-driving car business.
Same-day delivery is impacting the e-commerce market. So, it is likely that outsourcing will become another trend for last mile delivery.
The Future of Last Mile Delivery: Outsourcing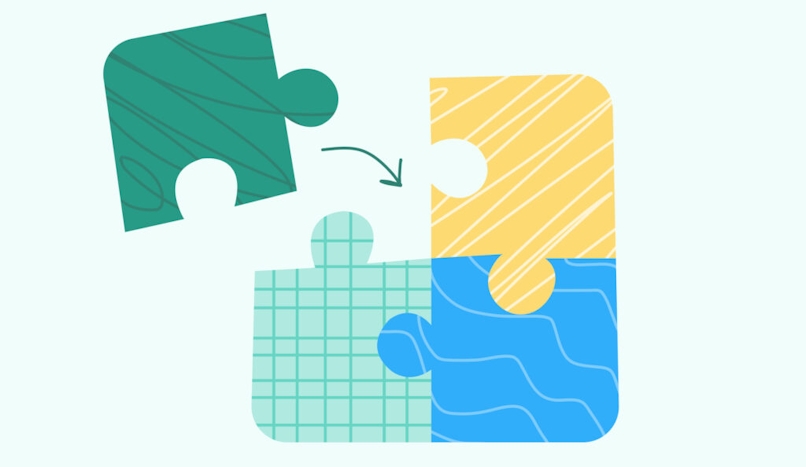 On-demand delivery or same-day delivery is a new concept that is slowly making its way through the e-commerce market. It is very probable that on-demand delivery will become a much more commonplace requirement for shipping companies and retailers.
Customers are becoming more impatient and likely to demand same-day delivery. Online shoppers would prefer the instant gratification of same-day delivery if this was an option among all platforms.
Amazon continues to be the one to beat, as this company is always spearheading delivery innovation. You will find that Amazon already provides same-day delivery services for certain products sold on their website.
Other courier companies, such as FedEx and DPS, also provide on-demand delivery services in specific markets. Clearly, this is still a new frontier that entrepreneurs and established delivery businesses are exploring.
However, as online shopping continues to grow, the demand for same-day delivery will increase sharply. Since same-day delivery is a rather costly process, couriers are likely to outsource this step to be more cost-effective as a company.
Outsourcing for this aspect of the supply chain has already begun. DoorDash and Gorilla are within the space when it comes to delivering groceries. It is likely that businesses will outsource same-day delivery guarantees to other parties.
To outsource same-day deliveries, retailers will have a wide range of partners to choose from, as more businesses compete to fill this need. This will help retailers create the most efficient transportation process for their customers.
The future includes more companies investing in same-day deliveries to meet the needs of online shoppers. Businesses will also look to deliver products straight from the retailer to the customer and cut costs by forgoing traditional couriers. This may also reduce the time it takes to transport goods.
Many retailers may even decide to insource their deliveries to have better control internally instead of outsourcing their last mile delivery processes. Local in-house delivery systems are also becoming favored features among customers.
In addition, blockchain technology and artificial intelligence, such as Big Data, are improving the efficiency of last mile delivery. Furthermore, automation for last mile delivery is making a big splash, as more couriers have implemented a delivery route planner and the multi-stop route planner to ensure the fastest transport of their packages.
The Future of Last Mile Delivery: Splitting of Local and National Deliveries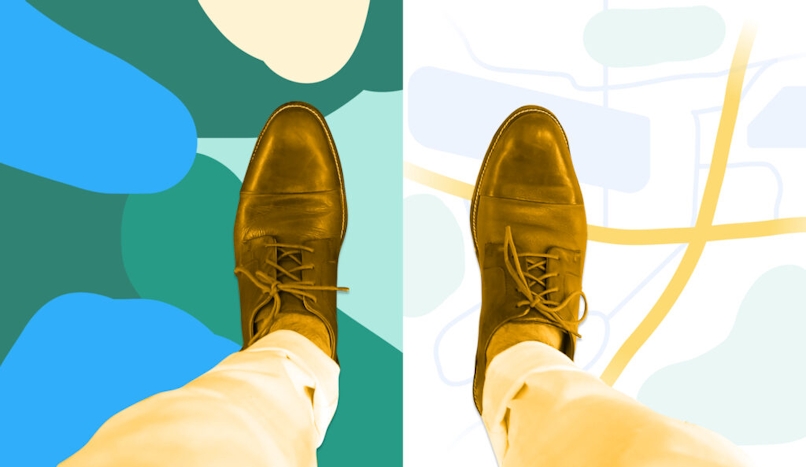 The strategies behind last mile delivery are expected to innovate and transform over the coming years. As the last mile delivery market continues to expand, pricing structures and processes are likely to change.
Customers pay the same cost for a product regardless of whether they are located 5 miles or 500 miles away from the retailer. So, there has been less incentive for retailers to create a relationship with customers in their local community. However, this missed opportunity is expected to reform.
The future is likely to see a split of local and national deliveries among retailers. With more merchants and retailers creating urban consolidation centers, same-day delivery will become more common as couriers bring packages directly from retailers to customers.
This will become more affordable for all as compared to national deliveries, which take more time and have multiple drop-off points.
The rise of same-day deliveries will also become based on the location of delivery drivers. Using Big Data and artificial intelligence, couriers and retailers will be able to pinpoint the perfect driver for each customer to ensure same-day delivery.
At this point in time, driver route data can pinpoint where a delivery driver is located but does not have the ability to assign a certain driver to deliver a specific package. To boost delivery efficiency, the future of last mile delivery will likely include assigning certain packages to drivers who are already going in the preferred direction.
This process will save time and greatly improve the cost-effectiveness of last mile delivery systems for retailers worldwide.
The Future of Last Mile Delivery: Recruitment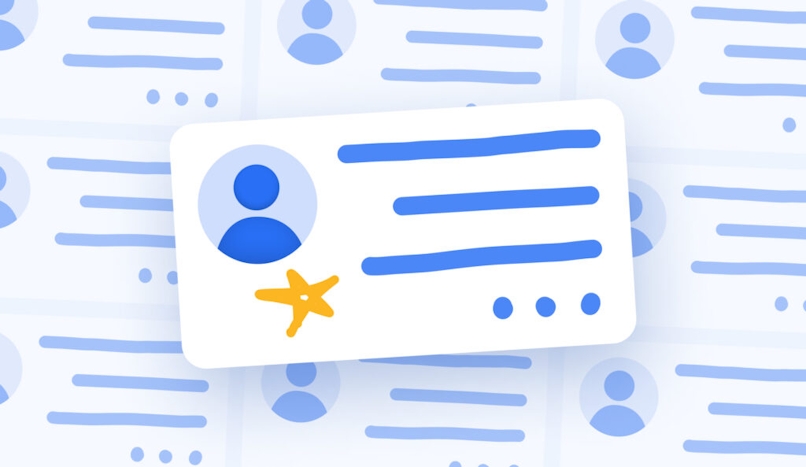 As a delivery driver, you will see that recruitment in the last mile delivery process will change over the next five years. Data-driven delivery driver recruitment is expected to become more common in the coming years.
A significant increase in this type of recruitment will depend on capturing data when drivers are working and transporting packages. Delivery logistics technology enables this data capture and greatly benefits the delivery processes of couriers across the world.
Recruitment is likely to change due to the ability to compare customer feedback against the delivery logistics data of each driver. This can help employers discern which drivers are most successful and improve the recruitment process.
Retailers looking to move into the future of last mile delivery recruitment should adopt software systems that have built-in processes for tracking and updating customer feedback. This is a great innovation for retailers in terms of the data they can collect.
Delivery drivers are an essential part of the retailers' brand, so effective recruitment is key. In fact, as e-commerce continues to expand and the last mile delivery market grows, customers are likely to see the delivery driver as their only human connection to the original retailer.
We surveyed a group of customers and found that nearly one in four would not be interested in recommending a retailer after a negative delivery experience.
Therefore, the driver will play an essential part in the customers' experience with the online retailer. As such, a retailer's reputation is dependent on the delivery driver's customer service.
It is clear that customer feedback will be essential in the recruitment process and the ongoing training of delivery drivers. In fact, driver routes and salaries may also align with positive customer reviews.
Shipping companies, couriers, and retailers will have the opportunity to choose the best delivery drivers based on speed, price, and customer reviews.
Want to know more about what 2022 has in store for last mile delivery? Check out this video by the Last Mile Prophets:
The future of last mile delivery: Driving it home
The future of the last mile delivery market depends on several trends ranging from drone delivery to the gig economy and demand for same-day delivery. Technology will make a big impact on this sector.
Delivery truck drivers will also need to use the best app for route planning. At Circuit, you can install our app with a free trial. Check it out!