14 minute read
USPS Postal Service Tracking: What it is and How to Use It
Gone are the days when you had to wait all day for a package. With the USPS postal tracking service, sending packages safely can be done quickly and simply.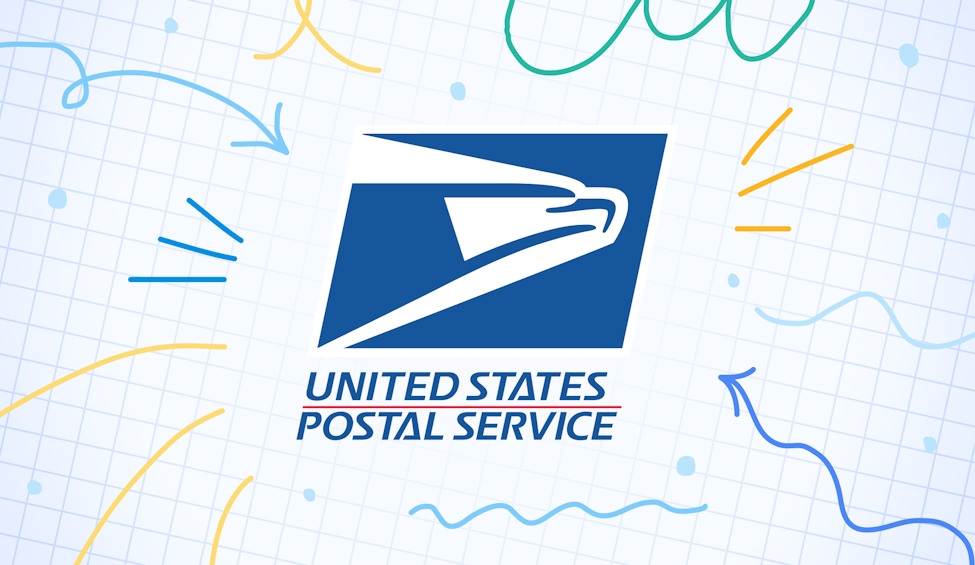 The USPS allows you to send just about anything to anyone in the US. Once you unpack the service, it's easy to see why it powers over 2.4 billion deliveries worldwide.
It also offers plenty of options to give you the best bang for your buck.
Whether you're a small business starting up or a consumer wanting to send mom a gift, the United States Postal Service is one of the best ways to send, track, and manage your mail.
Let's look at the USPS Postal Service Tracking: what it is and how to use it.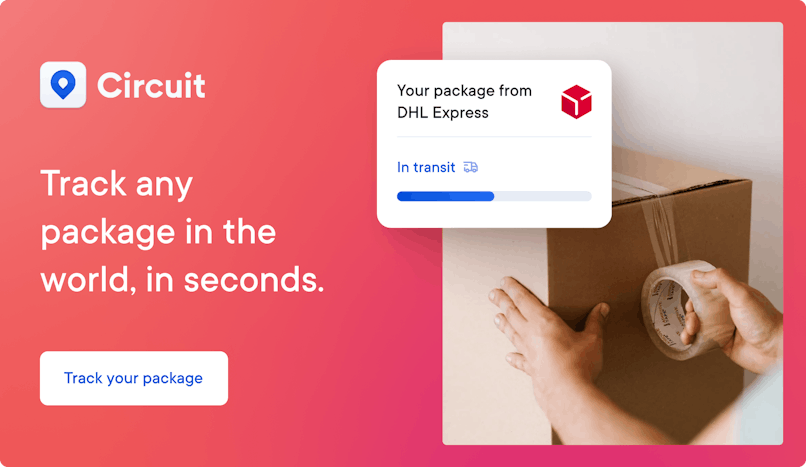 What is the US Postal Service?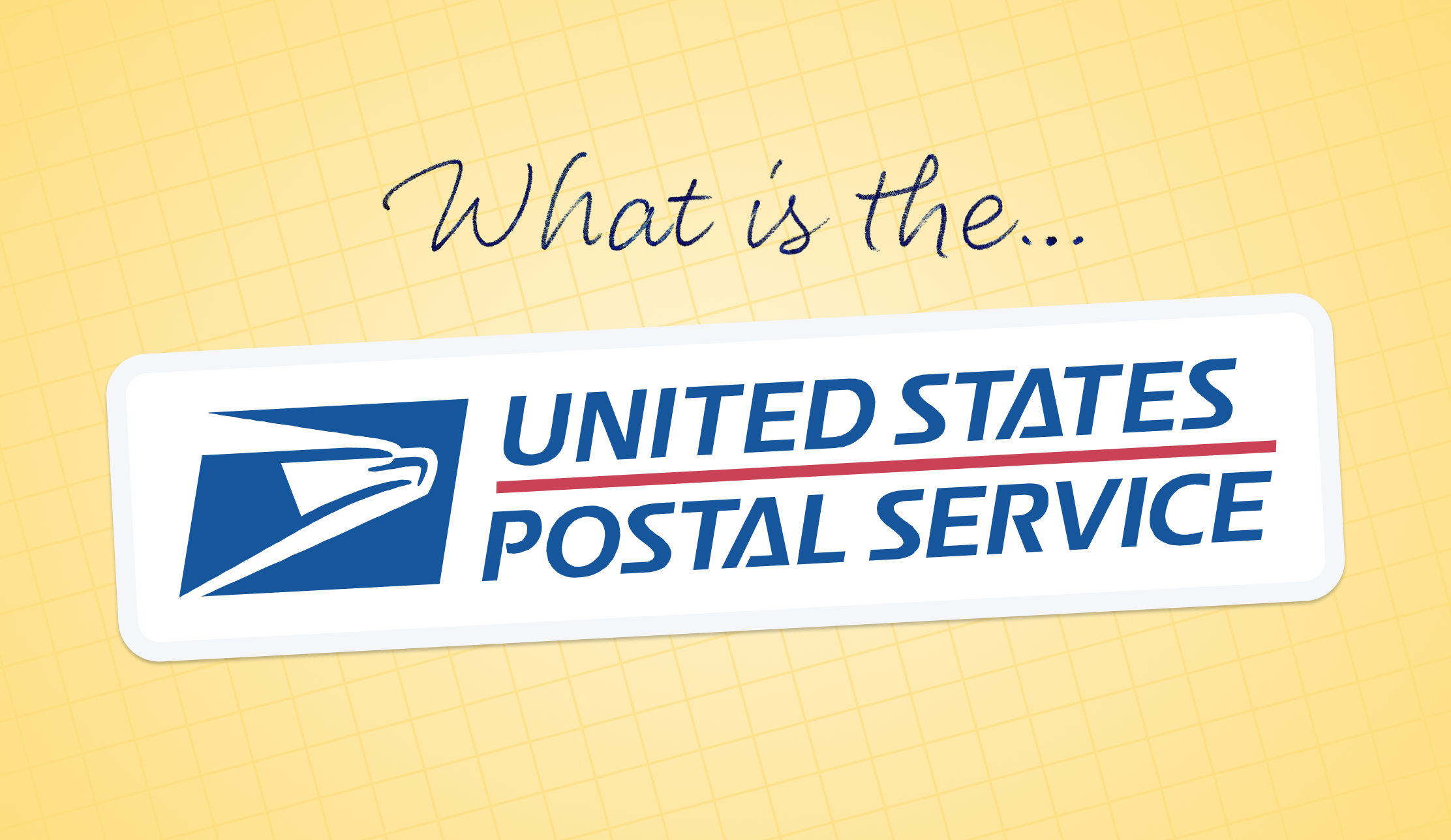 So what sets the US Postal Service aside from the other package companies out there?  
For a start, the USPS has been around a long time. It's been part of the US Federal Government since 1792, with one of the biggest postal road networks. 
Meaning the USPS is the only delivery service in the United States that reaches every address in the nation.
USPS covers 160 million residences, businesses and Post Office Boxes. It also has more than 34,000 retail locations and a popular website.
In fact, the Postal Service delivers 48 per cent of the world's mail and is one of the United State's largest employers. In 2019, the Postal Service delivered 143 billion items to 160 million delivery addresses. Woah.
UPS and FedEx actually outsource deliveries to USPS in some rural areas because of their incredible network.
Crazy, right?
The ability to send just about anything through USPS to any address in the US is what sets them aside as a courier service, such as FedEx or UPS.
But can you trust them to actually deliver your mail?
People need to know that the service they choose is reliable. Being backed by the Federal Government means that USPS gives you this guarantee.
Recently, the explosion of digital commerce means that it now plays a crucial role in businesses delivery, offering discounted rates and bulk discounts. If you're an online seller, this makes USPS an excellent choice.
Okay, great. Now I understand what it does. What kind of tracking does USPS offer?
Most services include USPS Postal Service Tracking. Let's look at two of the most popular choices.
Priority Mail vs Priority Mail Express
Everyone has different needs for their deliveries—and you get several options to help you send yours with USPS.
Ask yourself: Do you want to ship an item fast, or would you prefer to save money? Here are the differences between the two most popular options, Priority Mail and Priority Mail Express.
USPS Priority Mail
Priority Mail takes between 1 and 3 business days to reach domestic locations in the United States, depending on where your post is going from and to.
If your package isn't urgent and you want to keep it low-budget, this is the best option.
It includes tracking, insurance, and even shipping boxes and envelopes in the price.
OK, but suppose you're sending grandma's prized heirloom or an expensive purse through USPS. What then? Signature confirmation, return receipt, and collection on delivery is also available at an extra cost, giving you peace of mind.
Priority Mail Express
On the other hand, the fastest USPS domestic shipping service is Priority Mail Express.
If you want to, you can send a delivery is every day of the year, including by next-day for most of the US. Plus, you get a money-back guarantee. 
Helpfully, you'll also get free Flat Rate Envelopes for Priority Express Mail and don't need to weigh your package if it is 70 pounds or less. What about tracking?
Unlike Priority Mail, tracking is included with Priority Mail Express, and you get a higher insurance cover. But you'll still have to pay for other services. Including signature confirmation, return receipt, and collection on delivery.
This makes it the better choice if you're sending something expensive and need it delivered in a hurry. But it will cost you more on average.
Here's an easy comparison of Priority Mail vs Priority Mail Express:
First Class Mail vs First-Class Package service
You're probably aware that packages aren't the only items you send in the mail. What about things like letters and birthday cards?
As you'd expect, USPS also has options for those types of items, with return receipts and collection on delivery available.
USPS deliver First Class Mail in five business days or less for standard-sized, single envelopes weighing up to 3.5 ounces.
OK, Great. And for packages?
Helpfully, the USPS has a First-Class package service that delivers smaller packages in three business days or less.
With this option, you can send larger envelopes and small packages weighing 13 ounces or less. Plus, add USPS Postal Service Tracking for an extra cost.
Here's a comparison of First-Class Mail vs First-Class Package service
Have your own business? Then you'll get some additional perks by using USPS First-Class mail. Including bulk discounts and commercial pricing for presorted letters, flats, and packages at a minimum amount of mail. 
If you can presort your mail before sending it, the USPS offers further discounts. With this, you can also include promo messages with bills, invoices, or statements. Giving you a solid chance to grab repeat customers.
Businesses will also appreciate that First-Class Mail is trackable with certain extra services.
USPS Certified Mail
USPS lets you add other services to make sure your delivery arrives safely–usually at an additional cost. Such as insurance, a signature for proof of delivery, and confirmation from your recipient.
Certified Mail is one of those options.
Suppose you sold an item on eBay. In this case, you need to know that your recipient got the package, and there is zero chance of a dispute.
So you need to know quickly and easily that your item was delivered. Certified Delivery is ideal for this as it includes a return receipt and tracking.
Just be aware that you can only get Certified Delivery for prepaid First-Class Mail and Package Service-Commercial, and Priority Mail service items.
Certified Mail Costs (plus postage and other fees)
How to track USPS Certified Mail
Keep in mind that there are two types of USPS Certified Mail. Here's a breakdown of how to track them.
USPS Money Order Tracking
What is a Money Order?
It's a document similar to US currency that you can buy from a post office in different amounts.
As you'd expect, the cost depends on how much you want to get and whether it's for domestic or international use.
Then, you just need to add your recipient's info and send it. Check they've cashed it by going to USPS.com.
To track a Money Order, you will need the serial number, Post Office number, and the amount from your receipt. This will also tell you roughly where your Money Order is in the world.
USPS Return Receipt tracking,
By contrast, a Return Receipt is an extra service that lets you know who signed for your mail as proof of delivery.
You can track your Return Receipt on USPS.com.
How to find a USPS post office
If there's one pain of using USPS, it's finding a post office or a self-service kiosk near you. On the flip side, it's easy with their handy Post Office Locator.
Here's how to use it:
Enter your city and state, or zip code
Choose if you're searching for a post office location, collection box, self-service kiosk, or other
Pick the distance you're happy to travel (from 1 to 100 miles)
Pro tip: Using other filters such as places with Saturday hours means you can choose the times you're best suited to.
Sending USPS Packages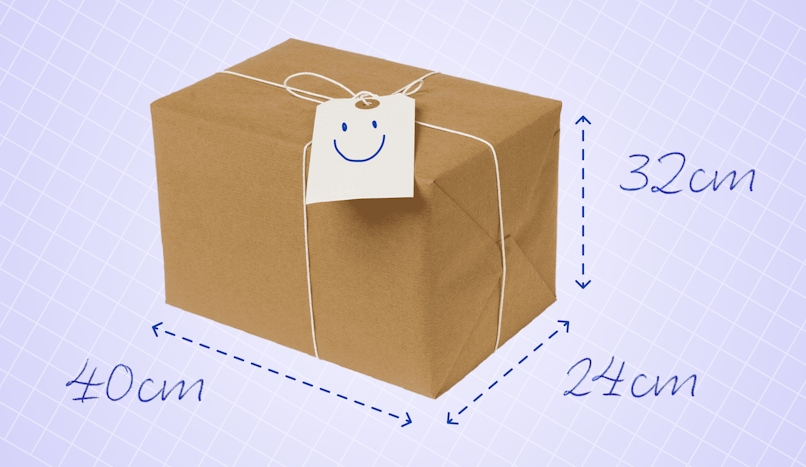 OK, now you know what the USPS is and what types of tracking they offer. Here I'll break down what you can and can't send, how to package your items and how to track them.
Here's what you need to know.
What can you send with the USPS?
As you'd imagine, there are a bunch of items that you cannot ship with the USPS. So the easiest way to know what you can post is actually to check what cannot be sent. So what are they?
What can't you send with the USPS?
The USPS has rules about the type of things you cannot send. Including those where you need to follow specific guidelines.
Handily, USPS has a whole document to help with Hazardous, Restricted, and Perishable Mail.
So if you do have something specific to send, I'd recommend checking the document for guidance first.
Suppose you want to send eggs (yup, that's a thing!) You'll need to make sure they're individually cushioned, "packed to withstand shocks," and that they won't be damaged by temperature changes whilst in the mail. That's a lot you may not have considered.
There are items that you absolutely cannot send and those that have restrictions. Here's what you can't send with USPS:
Other restricted items include nail polish, hand sanitizer, aerosols and lithium batteries. 
Another thing to think about is the differences between what can be shipped domestically and what can be shipped internationally.
If you're not allowed to ship an item within the United States, you can't ship it to other countries. If an item is allowed domestically, it may not be allowed in another country. OK, so are there international rules, too?
Yup. When shipping internationally, you must follow USPS international shipping regulations and the country's regulations where your item will be posted.
Much like the first two items, USPS prohibits some things and restricts others that need to meet certain conditions for you to post them.
Some items, like cigarettes or alcohol, cannot be sent from the United States to any other country.
Perhaps you manage business deliveries?
In that case, you're probably already aware that you'll need to figure out the cost of shipping your products along with any specific regulations.
USPS offer a service to help you with this called USPS Retail Ground. Meaning that you can ship packages through retail channels. But USPS does not guarantee your Ground delivery at an exact time.
3 tips for packing boxes safely
We've all been disappointed by broken items arriving in the post. Where you're eagerly awaiting that new vase from Amazon to finish off your lounge, only for it to arrive in a million pieces.
It kind of sucks, right?
It's essential to know how to pack your boxes safely to make sure you have a happy recipient.
Now, what if I told you that, with a few tips here and there, you could pack your boxes to keep them safe and sound?
Because you can.
Here's 10 practical tips that will help you to pack any kind of box safely, especially if you've never done it with the USPS before.
#1 Save money by fitting your item to the size of the box
It goes without saying that you should test that your item will fit safely inside the box. USPS costs are based on the size of your package plus its weight–and there are maximum sizes too. So every inch counts.
Remember, if you're shipping by Priority Mail or Priority Mail Express. In that case, the boxes are included in the fees and come in standard sizes.
Pro tip: avoid fees from outsized packages by using a standard USPS box size. 
USPS has a handy video that explains how you can do this when measuring your item. The right size box won't prevent damage in transit, however. For this, you'll need excellent packing techniques.
#2 Prevent loss, pack everything well
Listen:
No one wants to lose an item from their packaging in the post. It's frustrating for the recipient and costly for you as a sender.
Heck, I can't remember how much stuff I've lost because of Amazon's poor packing abilities.
It doesn't matter how ugly your box looks on the outside. What really matters is that the contents inside remain intact.
Here are the essential steps you need to take to make sure that happens:
Find a box sturdy enough to protect the items inside. 
Pack items with cushioning, taking particular care if they're fragile. I save materials from other deliveries for this use. But newspapers, an old t-shirt, or plastic carrier bags will do.
If you're reusing an old box, remove all the old logos, shipping labels or addresses you used before.
Tape the box closed and make sure it's flat on all sides. The best tape for this is brown packing tape, but sellotape does the job in a pinch (just add more of it). Remember to reinforce the closed flaps when you're done.
Print the shipping label for USPS or write the addresses with a permanent marker. Pop the delivery address in the centre of your package and the return address in the top-left corner.
#3 Ask for help to calculate costs
Many people trip up over the type of service they need and how to calculate the costs.
I get it; this can get kind of complicated. Especially if you choose one of the USPS extra services, like tracking or insurance.
There's no need to panic. Just visit a post office where you can choose which service you want (depending on how quick you want it and its size and weight).
The people at the post office will calculate your postage and take your package to send.
Be aware that you'll be asked to explain the box's contents if you choose any extra services.
Letters and cards
OK, you've probably posted more than a few letters already. If you haven't, here's what to do:
Write your delivery address in the middle of your envelope.
Pop your return address in the top-left corner.
Stick your stamp in the top-right corner.
You'll also need to pay extra postage for letters that are heavier or bigger than the standard size.
Remember that your envelopes will be included in the fees you're shipping by Priority Mail or Priority Mail Express.
Now, you may think that a well-packaged box is the final step. But to make sure your recipient actually gets your delivery, you'll also need to track it. Let's take a look at this.
USPS Postal Service tracking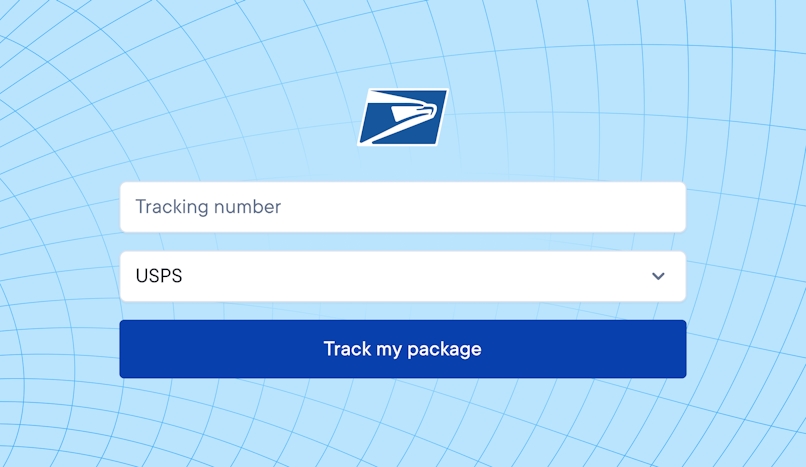 After you've sent your item, you want to know when it's expected to arrive, where it is, and when it arrives safely at the destination. Here's how to do that.
How to track a USPS Package
Let's say you've followed the steps above.
How can you make sure that your package arrives where and when you want it?
By using the USPS Tracking service. It will give you package tracking information from the point you send it until it reaches your destination.
Just enter your tracking number into the USPS Tracking page.
You'll get the following info about your package:
Whether your delivery was made or attempted
When and where your package was delivered
Where it was delivered 
Some USPS services (such as Priority Mail Express) include tracking as standard. You will need to pay an extra fee for tracking with other services, like USPS Marketing Mail. So make sure you check!
Pro tip: I recommend setting up an online account with USPS. You can pay to print your package and a tracking label with this, speeding up the process.
By now, you're probably wondering what the different types of USPS tracking are. These fall into three services.
What happens if you lose your USPS tracking number? Don't panic! Simply check out this guide for help.
First-class package tracking
Naturally, your tracking choice will directly impact the time your package takes and how much it will cost you to send it.
From a tracking standpoint, First-Class Mail service and First-Class Package Service-Retail are your cheapest and fastest options.
The good news is that First-Class Package Service-Retail or First-Class Package Service-Commercial include tracking.
Having said that, you won't get tracking for First-Class Mail letters, postcards and large envelopes (flats).
You can get around this by buying a USPS barcode to get your tracking information that way.
USPS Certified Mail receipt tracking
Certified Mail is slightly different.
You will get a mailing receipt and electronic verification that your package was delivered or an attempt made.
You can check on the delivery status online or by phone with your tracking number.
There's also the option to use bulk file transfer if you give an electronic manifest to USPS.
USPS first class international tracking
One downside to using USPS to send an international package is that not all shipping services offer package tracking. That's a bummer, right?
At any rate, USPS has added online tracking to some international shipping services for lightweight packages to some countries.
But not all of them.
It gets more complicated as you may find destination restrictions apply too. So it goes without saying that you must check the terms of your service with USPS before you commit your hard-earned cash.
Using the USPS online tracking tool is a piece of cake if you have a desktop computer. But it can be tricky if you prefer the comfort of having this info in the palm of your hand. There is a way to do this.
Circuit Package Tracker: An easier way to track with USPS
What's the best way to track a package? It's probably the one that's most convenient for you. Not everyone has access to a browser when they need it.
More likely, you'll want to use the thing that's with you every day. Your cell phone.
With this in mind, the easiest way to track your USPS package is with the Circuit Package Tracker mobile app.
With it, you can do a simple search to track your package from anywhere in the world.
It's different from the USPS package tracker as you can use the handy map view to know exactly where your package is at any time. How easy is that?
It gets better as combining Circuit Package Tracker with USPS tracking gives you an exceptionally convenient tool.
Why is that, you ask?
Well, firstly, USPS ships to 190 countries worldwide. Meaning from the USA to Europe, Australia, Canada, and more, you can relax–knowing exactly where your package is on its journey.
Secondly, you can set up alerts for any changes along the way. Allowing you to quickly jump on any issues and know exactly when your package has arrived.
Tracking more than one courier company? No problem. Circuit Package Tracker works for more than USPS too. Including UPS, FedEx, DHL, Royal Mail, and Canada Post.
All this is well and good, but you also need your USPS tracking number. Here's how to find yours.
How to find your USPS tracking number
Look, I'm not saying that you absolutely have to pay for USPS tracking (if it's not already included in your service). But wouldn't you like the peace of mind of knowing exactly where in the postal system your package is?
Me too.
USPS packages have a tracking number you can find in several places:
The shipping receipt you got at the post office when you sent the item or from an online shop.
The receipt for insurance if you bought it.
 An email confirmation if you shipped using USPS.com.
The bottom of the USPS tracking label (which peels off).
The critical thing to remember here is that you need your number. So you must save this information. 
Here's what the number's look like:
The international tracking numbers are different.
No one likes a missed delivery. It's time-consuming and just a general hassle to rearrange. But how can you find this information?
Well, with USPS, you can enter your tracking number and look up "Product Information". This will show you how your package has been sent and its progress.
Meaning you can feel assured that it's all on track, or contact USPS to find out why if it isn't.
USPS Tracking FAQs
How can I track regular mail without a tracking number?
You need a USPS  tracking number to find your item, and USPS can't recover lost tracking numbers.
If your package isn't delivered, you need to file a Missing Mail search request. USPS will need the address it's going from and to, the date it was sent, and a package description. Having your tracking number will also help.
Where is my USPS package?
Good question! The easiest way to find out the status of your package is to pop your tracking number into the Circuit Package Tracker. Then you'll know exactly where it is on its journey.
Failing that, USPS has an online tracker that you can use, too.
How do I track a USPS international package?
Not all shipping services offer package tracking. USPS has added online tracking to some international shipping services for some packages to several countries. But not all of them.
You may find destination restrictions apply too. So you must check the terms of your service with USPS.
When online tracking is available, it will include the date and time the package left the US, when it arrived, and when the delivery is made or attempted.
Using your package barcode number at USPS.com will let you know its status.
What does the USPS tracking number start with?
Most domestic USPS tracking numbers are 22 digits and begin with the number 9. Be aware that international packages will be slightly different.
USPS Postal Service tracking: conclusion
If you're sending a package with USPS, you should definitely consider adding tracking if it isn't included in your chosen service.
Which USPS tracking service is the best? It depends on how much you have to spend and how quickly you want your package delivered. The recommendations listed above will definitely be the best place to start your search. Here they are, just to recap:
Priority Mail and Priority Mail Express–tracking included, 1-3 days
First Class Mail–Some tracking included, 1-5 days
USPS Certified Mail–A tracking service, 2-5 days
The best option for people on a budget is Priority Mail. You may have to wait a little longer for your package to arrive, but it includes tracking at no extra cost. I mean, if you're in zero rush, that makes it the perfect option.
For smaller and less valuable items, I recommend First Class Mail with the tracking service added or a small fee.
USPS also has some phenomenal rates and reaches the most people in the United States if you manage a business. What's not to like?
Plus, if you choose to send a package by USPS, it's reassuring to know you can use the free Circuit Package Tracker to know precisely where it is.