9 minute read
How to Use USPS Media Mail Tracking (in-Depth Guide)
Forget about the high cost of stamps! Find out what Media Mail Tracking is (and how much you can save) with this guide.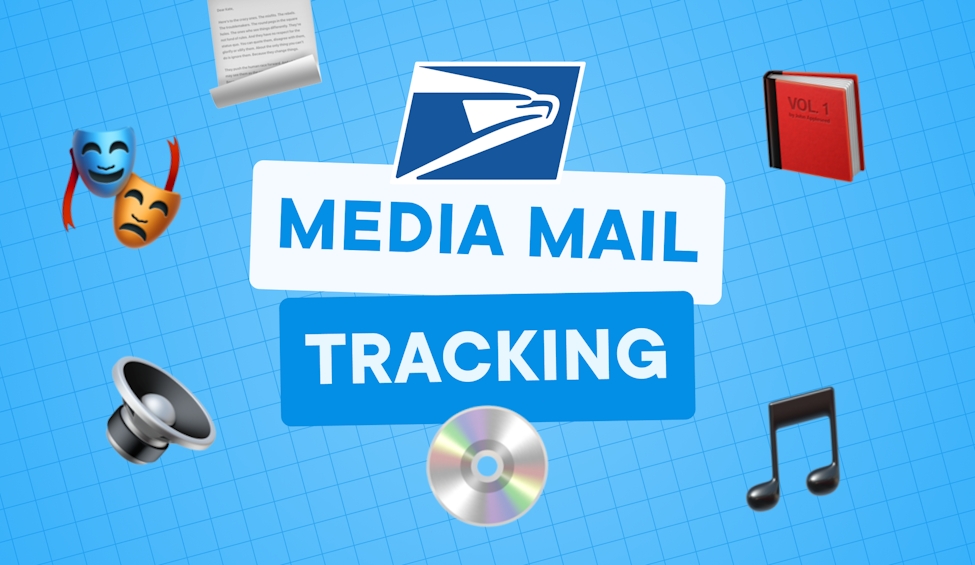 Sometimes you need to send books, CDs, and other small media items through the mail. But it can get expensive. If you want to save a fortune, keep reading this post.
Media Mail is a cheaper way to ship items like books, educational materials, manuscripts and other media. With USPS Media Mail tracking, you can save money and follow know precisely where your books, binders and more are.
Whether you're shipping a bulk order of textbooks or sending printed music in the mail, you'll want to know how to use USPS Media Mail Tracking.
What USPS Media Mail is and why you should use it
Media Mail is a subclass of the USPS Package Services. Whether you're sending personal media items or you have a business that ships media on a regular basis, the main reason to use USPS Media Mail is to take advantage of the cost savings.
USPS Media Mail pros:
The number one reason to send items by the USPS media mail is that it's cheap.
If you send media items on a regular basis, or even need a one-time shipment, you can save a ton of money by using USPS Media Mail. For instance, Priority Mail Express starts at $26.95 for a flat rate envelope. Media Mail prices start at $3.19 for an item one pound or less. 
But what are the downsides? Let's discuss.
USPS Media Mail cons:
You can save money by using USPS Media Mail, but there are a few things that you need to be aware of:
Shipping time can be a little longer, between 2-8 business days.
USPS Media Mail rules are strict on what you can and cannot send.
There's no insurance coverage unless you buy it at an extra cost.
USPS can inspect your package to verify that it only contains items that qualify for Media Mail.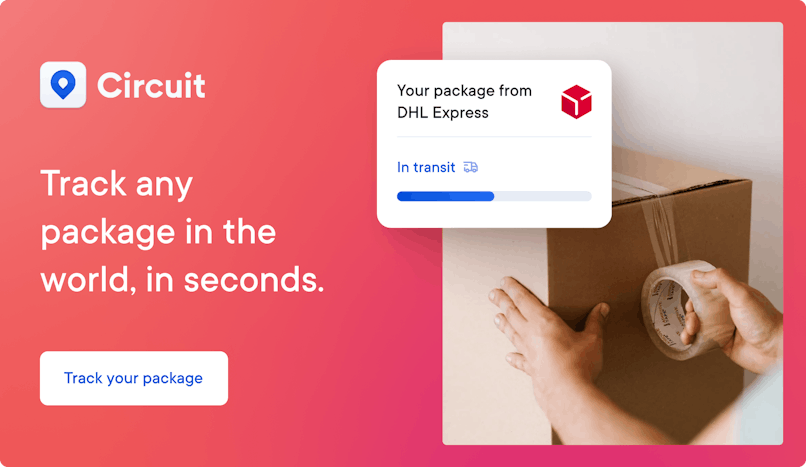 .How to use the USPS Media Mail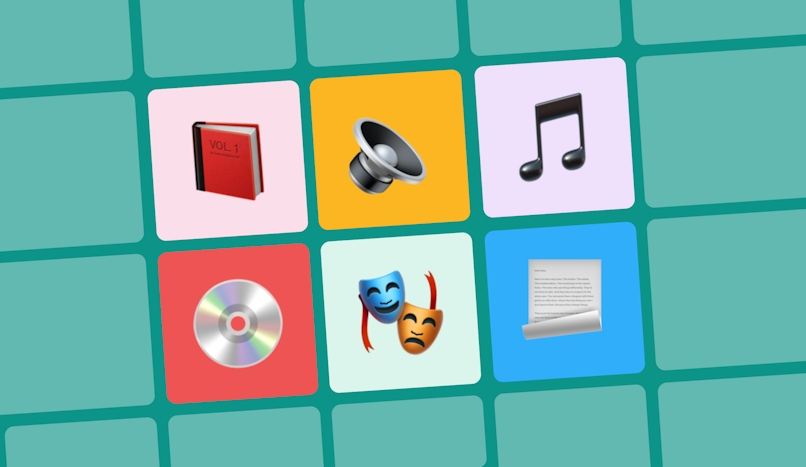 USPS Media Mail needs are very specific. The maximum weight of your package is 70 pounds. Beyond that, there are restrictions on what type of media you can and cannot send.
You can send the following items with USPS Media Mail:
Books (at least 8 pages).
Sound recordings and video recordings, such as CDs and DVDs.
Play scripts and manuscripts for books, periodicals, and music.
Printed music.
Computer-readable media containing prerecorded information and guides or scripts prepared solely for use with such media.
Sixteen millimeters or narrower width films.
Printed test materials and their accessories.
Printed educational reference charts.
Loose-leaf pages and their binders consisting of medical information for distribution to doctors, hospitals, medical schools, and medical students.
You cannot send
Video games.
Computer drives.
Digital drives.
That doesn't mean you can't send them by Media Mail, just that you won't save money by shipping with the Media Mail service. A package sent by USPS Media Mail can only contain those items on the "allowed" list.
Let's use the example of a book subscription, a service that is getting more popular.
Suppose you or a business want to send subscription boxes by Media Mail. You can do this as long as there are only books contained in the package. You wouldn't be able to include other items like shirts or pens. For this, your box would have to be sent through another USPS service. 
That means you can't combine media with other items if you want to take advantage of the Media Mail prices. You can't include personal notes or cards
This isn't an ideal situation but can be a viable option for when you want to send multiple types of the same thing.
Other USPS Media Mail rules to watch out for
Along with the policy of only sending one item type per shipment, you will have to adhere to a strict USPS Media Mail ban on placing any advertising in your package.
As a result, USPS states that comic books and graphic novels do not meet the standard for Media Mail. 
USPS also explains that books and sound recordings "may contain incidental announcements" of other books or other sound recordings. That means if the book includes a notice of another book - like the next in a series - it's fair game to include in the package. But paid advertising or classified ads can't be placed in the package.
You can also include items such as a document that describes the contents of the box, instructions and directions for the use of the item mailed, a document that outlines corrections to the printed material, or bills and invoices.
Your mail will be disqualified from the Media Mail service if USPS finds advertising, and you will have to pay more money with a service like Priority Mail. 
While USPS will still send your package, you'll lose the benefit of saving money. In fact, the package may be sent to the recipient as "postage due," meaning that either person getting your package has to pay, or, you may be asked for additional postage.
This brings up another important point. 
USPS has the right to check your package to be sure it only includes only those items allowed under the Media Mail requirements. If you're wondering how they would find advertising in your package, that's how.
Basically, you consent to postal inspection of the contents when you mail items with USPS Media Mail. 
USPS Media Mail rates
USPS Media Mail charges per pound or fraction thereof for the package. Any fraction of a pound is considered a whole pound. The minimum postage per piece is for one pound, which starts at $3.19 for retail and $1.91 for commercial pricing.
Commercial mail includes two services, a 5-digit presort and a basic presort, where you'll find a slight variation in prices. The presorted rates are available for bulk quantities of at least 300 packages.
You can also access the USPS media mail calculator for retail mail and for commercial mail. 
You can choose to pay for extra services, like delivery confirmation. But then you won't get the full advantage of the low prices of Media Mail.
If you're sending a bunch of packages at once, then each one will be weighed separately. If the packages are all the same, a random group of at least ten of them will be weighed, and the total weight divided by the number of packages to determine the weight and cost per item.
The best ways to package Media Mail items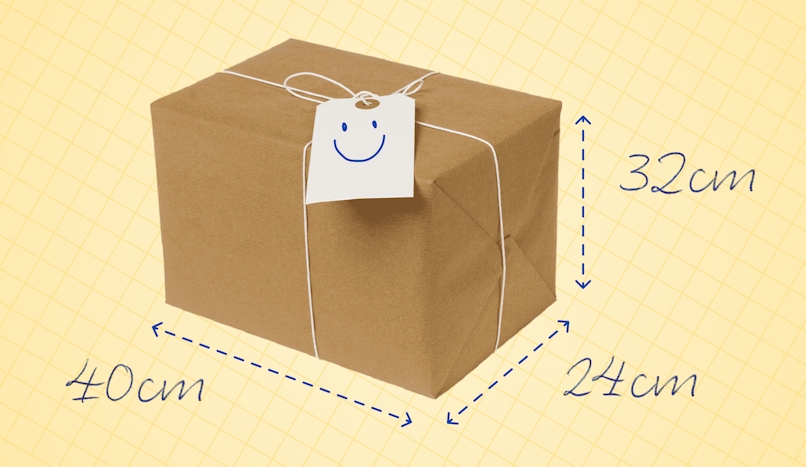 There are a few different ways to go about this. Below, I outline your best options for ways to package and send your Media Mail items and walk you through the process step by step.
So what are the best packaging materials?
You can use an envelope to package your Media Mail, for instance, if you're sending a single CD.
In that case, there are USPS guidelines for the envelope as well as placement of the CD. It must be held in place to stop it from shifting more than half an inch in any direction. The maximum disc size is 4.7 inches in diameter and 0.08 of an inch thick.
You can also use a box for your media items, as long as the package weighs 70 pounds or less, and measures a maximum of 108 inches in combined length and distance around the thickest part.
USPS Media Mail packing materials guidelines
USPS has guidelines for careful packing of materials. Here are a few of their tips:
Choose a box with enough room for cushioning material around the contents. 
Choose a sturdy box such as paperboard or corrugated fiberboard.
If you're reusing a box, remove all previous labels and markings.
Place cushioning all around your item or items. Options for cushioning include newspaper, foam "peanuts," or shredded paper. Close and shake the box to see if you have enough cushioning or you need to add more.
Place an extra address label with the delivery and return addresses inside the package. That makes sure your package will arrive even if labels fall off – which could happen if the package gets inspected by the USPS.
If your package is heavy or dense, start with a sturdy box, pack the contents securely with a strong material for bracing, and tape all the edges with reinforced tape.
Tape the opening of your box and reinforce all seams with 2-inch-wide packing tape. Do not use cord, string, twine, masking, or cellophane tape. 
Additional Media Mail standards
You must prepare flat-size pieces like envelopes that do not meet certain eligibility standards as packages.
You can send two or more flats (large envelopes) as a single piece if they are about the same size or shape. You must securely wrap or fasten them together, and you cannot exceed the weight or size limits.
There are some size restrictions for self-service.
You can't use postage stamps on Media Mail pieces that weigh more than ten ounces, or measure more than one-half-inch in thickness - if you want to deposit them yourself in a collection box, or by Postal Service lobby drop, Postal Service dock, customer mailbox, or other unattended location.  
Instead, you will have to take the package to an employee at a retail service counter in a Postal Service facility. Be aware that if you do not present the items correctly, they will be returned to you for proper entry and acceptance.
Pro tip: Some residents can use the USPS Pickup on Demand service for a fee, instead of using a local post office. You can find out more on the USPS website.
How to label your USPS Media package
You must:
Include a delivery address with the correct ZIP Code or ZIP+4 code, placed in the middle of the package.
Include your return address in the top left corner.
Print "Media Mail" on each piece in the postage area (you may also print this on the shipping address label).
Put the paid postage in the top right corner.
How to send and track a package from USPS Media Mail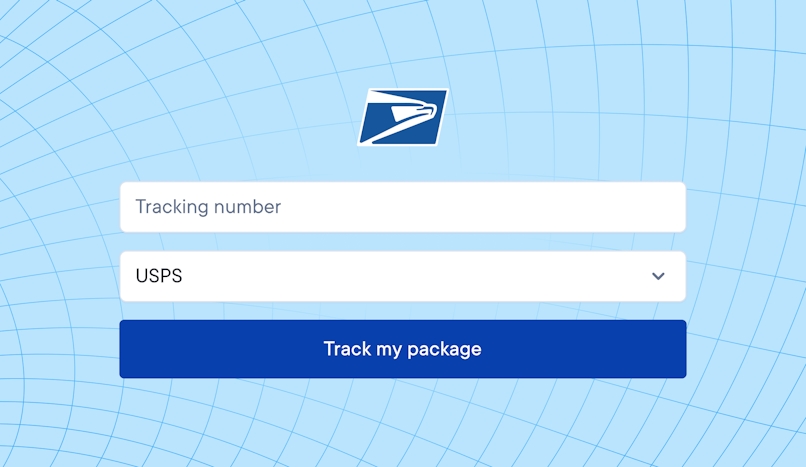 Once your package or packages are ready, here are the five steps to sending a Media Mail package:
Label the package with the delivery address and your (sender's) address. 
If you're new to using Media Mail, it's best to visit a post office in person and get advice and help from the USPS employee. 
Your item will be weighed and priced.
Pay for the shipment.
Be sure to save the information with your tracking number.
When you send a package with Media Mail, the lower price means it takes a little longer to ship than some of the other mailing options. It also means you don't have added services like insurance. However, you do have the option to pay for additional services:
Signature Confirmation for packages only
Insurance
Return Receipt
Collect on Delivery
Media Mail includes USPS media mail tracking for packages, so you can know the estimated delivery date and time, and you know where your packages are.
USPS media mail tracking works the same as other USPS tracking. Your USPS Tracking number will be 22 digits and start with the number 9. Here's where you will find it:
The shipping receipt from the Post Office
The email confirmation if you decided to ship using USPS.com or with an online retailer
The sales receipt for insurance, if you purchased it
The bottom portion of the tracking label that peels off
Then you enter the tracking number in the USPS tracking tool. You can add up to 35 numbers at once, separated by commas. 
You can also track your USPS Media Mail package with the Circuit Package Tracker app, available for Android or iOs.
Its handy map view will show exactly where your package is, or you can use it to follow the package's full "journey." A simple search lets you track packages from anywhere in the world. You can customize your alerts, and get an instant notification when there are changes to your delivery.
It's one more way to keep track of your USPS Media Mail delivery, and combined with the USPS Media Mail service, is a cheaper way to ship specific media items.
Frequently asked questions about USPS Media Mail
Does USPS really check Media Mail?
Yes, USPS reserves the right to inspect Media Mail. They can open and check the contents to be sure the items enclosed are on the Media Mail requirements list. Businesses have reported that packages have been opened, with customers sometimes reporting that the re-packaging was done poorly.
Why is Media Mail so cheap?
The United States Postal Service first created Media Mail back in 1938. The goal was to offer a less expensive way to mail books to encourage the flow of educational materials through the mail. Originally called "Book Rate," it was later expanded as technology created new items that could still be considered educational, like films, CDs and DVDs.
Can you file a claim on Media Mail?
If you have paid for insurance on your package and it gets lost or damaged, then you can file an insurance claim. You need to complete a form with all the documentation needed, including evidence of insurance and proof of value. If the item is damaged, you have to retain the item, packaging and all contents until the claim is resolved. If you don't have insurance, you won't be able to file a claim.
Do calendars count as Media Mail?
No, calendars can not be sent as Media Mail. Another shipping option would have to be used to send calendars.
USPS Media Mail: Conclusion
Forget about the high cost of stamps! If you're looking for a great, affordable way to ship your books, manuscripts and other items that you send on an irregular basis, USPS Media Mail is the shipping method for you. You'll save money and be able to track your package every step of the way.
Already using USPS Media Mail? Track your package now.