8 minute read
USPS International Shipping Tracking: How to Find Your Package Fast
USPS International Shipping takes the worry out of sending a paxkagee overseas. Find out how to use the service and what it costs in this guide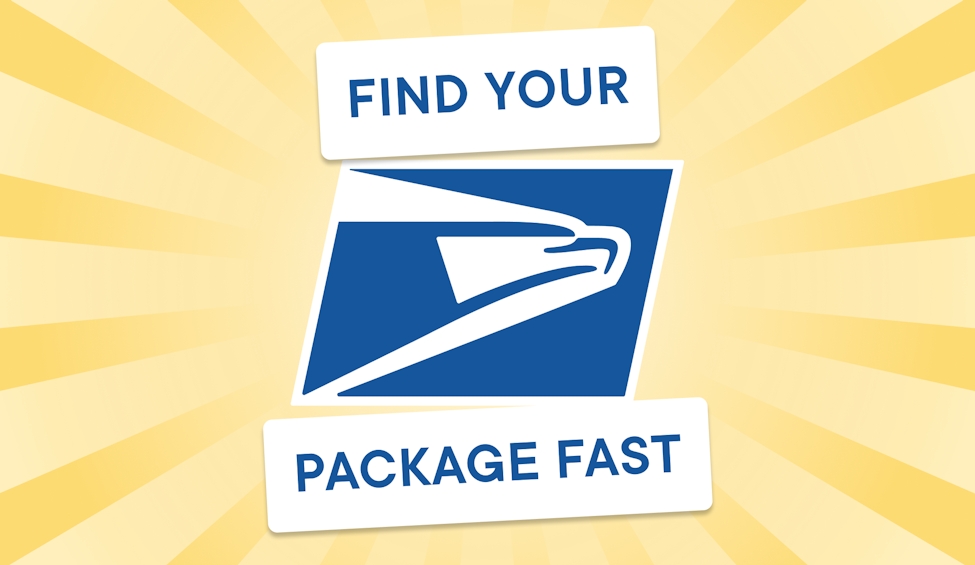 Mailing a paxkage to another country can be stressful, wondering how long it will take to be delivered and whether it will arrive safely. You may not even know where to start.
USPS International Shipping takes the worry out of sending a paxkagee overseas. It has service to over 180 countries, different options for price and delivery times, and with USPS International Shipping Tracking, you can keep track of your package on its way to its destination.
Here's what you need to know about USPS International Shipping Tracking and how to find your package fast.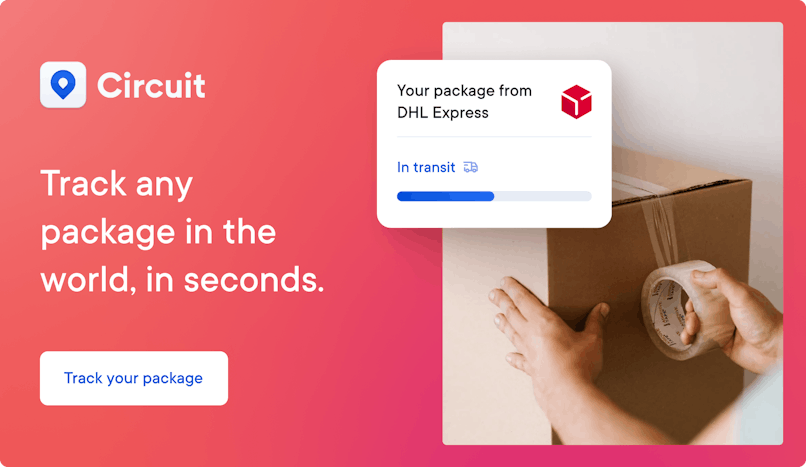 What USPS international shipping is and why you should use it
The United States Postal Service has international shipping that offers mail services to more than 180 countries. Some of the most popular countries to ship from the United States include Canada, Great Britain, Mexico, Japan, and Australia. 
By offering different mailing services, USPS gives you choices for delivery times and prices when sending your envelope or package.
You can pay a flat rate and get boxes or envelopes for packaging your items with Priority Mail International. You can also get flat rate envelopes with Priority Mail Express International. Order your items online at the USPS store for more convenience. 
Make it even easier by scheduling a free Package Pickup right from your home, with instructions for pickup for your mail carrier. You can also schedule a pickup at a specific time by paying a fee and choosing the Pickup on Demand service.
USPS International has these advantages over the competition:
A big bonus of USPS International is the online option of Click-N-Ship that makes it easy to mail from home. It's especially great if you ship overseas on a regular basis. This service lets you print postage and address labels online, plus get help with filling out customs forms.
Here are the benefits of using USPS online shipping for international mail, easy to do from your home, business or office:
Order free boxes and envelopes.
Print international labels and customs forms.
Schedule free Package Pickup.
Set up a free USPS.com account and your international shipping label with postage included can be printed in a few easy steps. You'll have to enter details about your package, then Click-N-Ship guides you through the shipping process from start to finish.
Here are other advantages of USPS vs. the competition:
Depending on the service you choose, you may get up to $100 of insurance coverage
You can usually purchase additional coverage for your package.
You can get extra services like proof of delivery for your international shipment and keep shipping records when you generate the shipping label.
There are some disadvantages to using USPS International Shipping:
Some guarantees of delivery have been suspended for some countries.
Insurance isn't included in all options. 
The postal service has a reputation for misplacing packages or being late with deliveries. That seems to be getting better, however, as it has improved its standing as a reliable mail service.
Occasionally there are complaints about the USPS customer service, which also seems to be improving.
It is a government entity competing against private enterprise, but that shouldn't discourage you from using USPS International Shipping.
Legislation limits the Postal Service's ability to expand into new business areas, but once again, that shouldn't impact your decision to use it to ship items.
How to use the USPS International Shipping 
As with most mail services, you can't send just anything by USPS International Shipping. There are regulations that limit what can be put in a package. Some items are prohibited and some can be sent under certain conditions.
If you can't ship it within the US, you won't be able to ship it overseas.
Even some items that are allowed to be mailed in the US can't be sent to another country.
Here's what you can't send in the mail by USPS International Shipping:
aerosols
air bags
alcoholic beverages
ammunition
cigarettes
dry ice
explosives
gasoline
marijuana (medical or otherwise)
nail polish
perfumes containing alcohol
poison
pool chemicals 
Other items have specific restrictions for international shipping, meaning there are rules about what and how you send them.
Here are some examples:
lithium batteries
cigars
medical devices
medicine or drugs
paint
perishable items
Each country also has specific restrictions, so it's important to check the rules before sending an item by USPS. There are also international service disruptions that USPS posts on its website. 
Top Tip: The Covid-19 pandemic has given rise to the use of hand sanitizer and wipes. You cannot mail alcohol-based hand sanitizer or flammable sanitizing wipes overseas.
USPS  International Shipping Rates and Times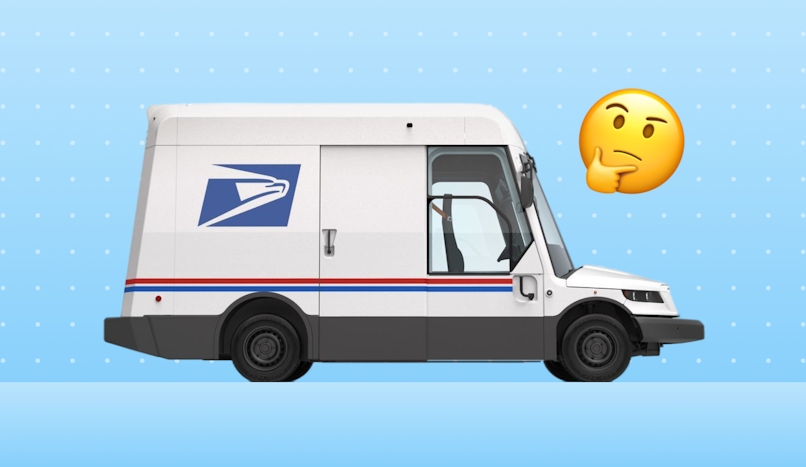 You can choose from several different options when you're ready to ship with USPS International. 
USPS Global Express Guaranteed, Priority Mail Express International, and Priority Mail International all include international tracking and some insurance.
It's not a surprise that the fastest service is also the most expensive. Global Express Guaranteed will get your package to its destination in one to three business days. If you're shipping to Canada, there are some locations that will get delivery within only one business day. It's pricey though, starting at $67.80.
Here's a comparison of the USPS International Shipping services, starting with the fastest choice:
How to send a USPS International Shipping Package
Before sending your package, you need to make sure you have carefully reviewed the rules about what items you can and can't send before attempting to mail anything. Different countries have different rules about what they allow to come in by mail. 
You will need the full name of the person or company you're sending the item to as well as their full international address. You'll also need a comprehensive list of everything you're mailing and their value. 
Once you're ready, here are the 9 steps to sending a USPS International Package:
Prepare your package using a sturdy box that will withstand an overseas trip. Make sure to leave room to add cushioning. If you've used the box before, remove all old markings and shipping labels. 
Make note of each item in the package, including how much it weighs and how much it's worth. You will use this information when it's time to complete the Customs Forms.
Tape your box so that it closes flat on all sides and reinforce the flaps with packing tape.
Write the delivery address on the center of the package, following the address format for the destination country. The address must be written in English, and if you need to include another language, add the English translation after each line. USPS can help you figure out how to write an address for your destination.
Write your return address in the top left corner. The postage will go in the top right corner. 
Choose one of the USPS International Shipping services. Some are limited to certain countries, for certain items you want to send, or for a certain weight of your package. You can use the Individual Country Listings to get information on a specific country.
Complete the customs forms (see below for advice on the forms).
Calculate and apply the right postage. If you're paying at a Post Office location, you can use the International Postage Calculator to figure out the price of your postage. Or, you can use the Click-N-Ship service to pay for and print international postage.
You'll have to pay extra if you want services that aren't included with the option you chose, such as insurance, proof of delivery, special handling or signature services.
Top Tip: If you choose Global Express Guaranteed, Priority Mail Express International, or Priority Mail International Flat Rate services, you can get free shipping supplies delivered to you for free.
Customs forms
Customs Forms can be done online or at a Post Office location. If you're sending anything other than documents, you need to have a computer-generated customs form done with approved USPS software. If it's hand-written, you have to give it to a USPS employee who will complete a form for you. It gets sent electronically to US Customs and Border Protection.
Information on this form needs to be detailed and accurate. If you make a mistake, your package could be delayed, you may have to pay extra import fees, or the parcel may be "rejected, confiscated, or destroyed" by the receiving country. 
USPS provides an example of details about your package: On the customs form write "men's cotton shirts," not "clothing."
If you want to complete the customs forms yourself online, USPS has an easy step-by-step tool that walks you through filling it out and printing it.
How to Track USPS International Shipping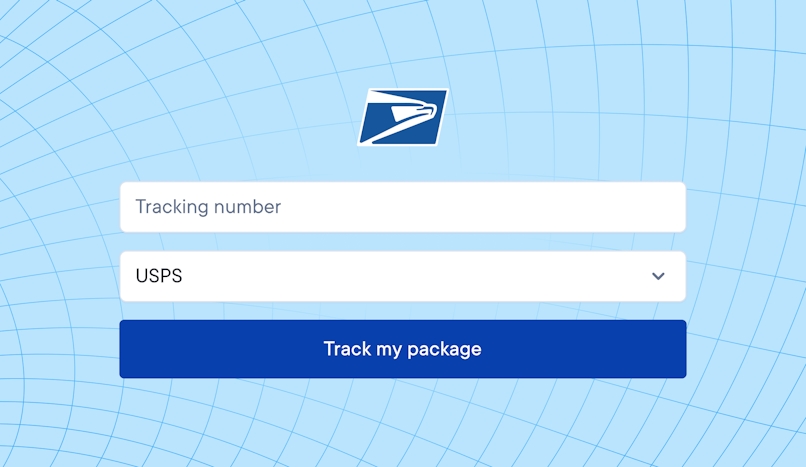 USPS has tracking for some international packages, depending on the service you used to ship your parcel. That doesn't mean your package will arrive faster or is guaranteed to arrive. It simply means you can track it and check whether it has been delivered or whether delivery was attempted. USPS does have limitations on tracking for some destinations.
Your USPS international shipping tracking number is used the same way as when you send a parcel within the US. Enter the number in the USPS tracking tool to get information on your package. 
Here's how to find your USPS International tracking number:
On your shipping receipt 
On the sales receipt if you bought insurance
On the email confirmation if you shipped from USPS.com 
On the shipping confirmation email you received from an online retailer 
Look for the following style depending on the mailing service:
USPS first class international tracking also includes electronic delivery confirmation for First-Class Package International Service items to certain countries.
Another Way to Track a USPS Package
Another option for following the journey of a USPS package that includes a tracking number is by using the Circuit Package Tracker app, which can be downloaded for your Android or iOs device.
It has a map view that shows where your package is, and lets you view the route of your package as it travels overseas. Or a simple search lets you follow the trail of your package. 
For USPS International Shipping, the Circuit Package Tracker finds your parcel anywhere in the world, including the USA, UK, Europe, Australia, Canada and South America. 
Customize alerts and get a notification from Circuit Package Tracker when there are any changes to your delivery. Choose to be notified with all updates, or only the important changes to your delivery.
Frequently Asked Questions about USPS International Shipping
Can you track a USPS international package?
Tracking is included with many USPS international shipping services but not all of them. Even with tracking, there could be restrictions based on the destination country. 
Is my USPS international package lost?
If you're worried about your package, the first step is to check what service you purchased and how long delivery was expected to take. You can check tracking information if it's available. There may be a notification that lets you know if weather has caused a delay or the carrier couldn't complete the delivery. Filing an international claim is your final step, and USPS has a video that shows the steps to complete a claim.
How do I track an incoming international package?
If your shipment includes tracking, you simply enter the tracking number in the USPS online tracking tool to get information about your parcel. 
How long does USPS International shipping take?
The length of time for your package to be delivered depends on the service you have chosen. It varies from 1-3 business days, to 6-10 business days, or it may depend on the destination.
Why is my USPS tracking not updating?
There are several possible reasons your tracking information doesn't get updated. It could be that harsh weather or other unknown conditions have slowed down delivery. It could still be in transit, or the carrier may have had trouble delivering it.
Conclusion: USPS International Shipping Tracking
There is added stress when you send a package to another country. You're left wondering whether it's on its way, whether it's arrived, and most importantly if the recipient got it in the mail.
All in all, USPS International Shipping is the perfect way to send a package overseas. You can use the service to send your packages to over 180 countries, choose your delivery time, and know exactly where your shipment is every step of the way with tracking. Plus, there are different price options to suit everyone's needs.
USPS International Shipping Tracking can help you find your package fast, and the Circuit Package Tracker app can bring you extra peace of mind.