6 minute read
How to Find USPS Pickup/Dropoff Locations Near You
Learn how to find USPS locations near you, schedule a pickup, and more with this guide. Get answers to your USPS package FAQs here.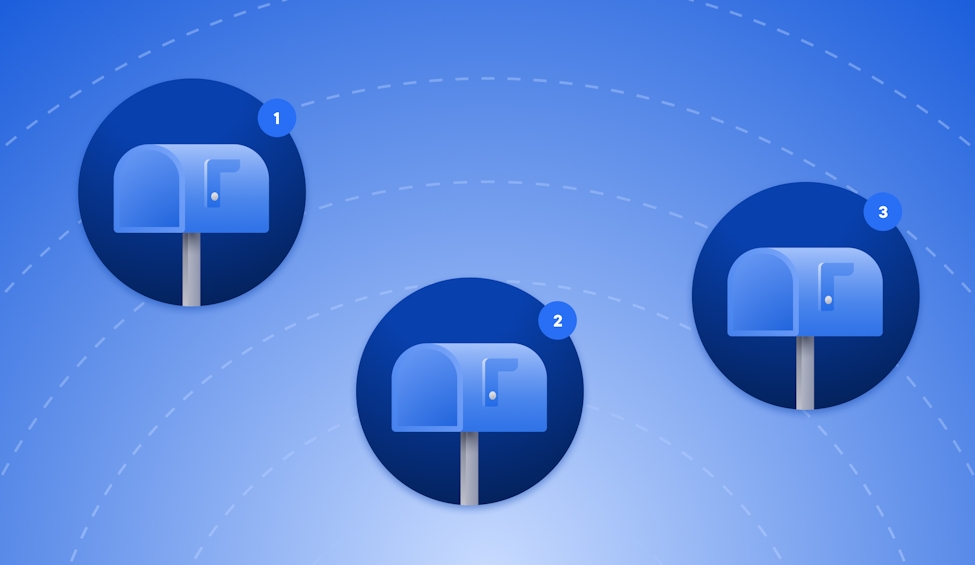 Looking for the easiest place to get detailed information about your USPS shipments? Use the Circuit Package Tracker.
Did you know that the United States Postal Service (USPS) delivered nearly 130 billion pieces of mail in 2021?
That's a lot!
It really highlights how the US Postal Service is an essential service.
They handle a large majority of our mail, as well as critical USPS services like shipping services (both domestic and international shipping), passport services, and money transfers.
However, despite the USPS's importance, you might not know where a USPS location is located near you.
And what if you're looking for a specific service like a USPS mailbox/PO box or want someone to take your passport photo?
For example, showing up to a location where you need assistance sending priority mail internationally and finding only a self-service kiosk is frustrating and a waste of time.
You've come to the right place. I'll help you locate the nearest USPS pickup/dropoff location so you can get your mail and access other services without hassle.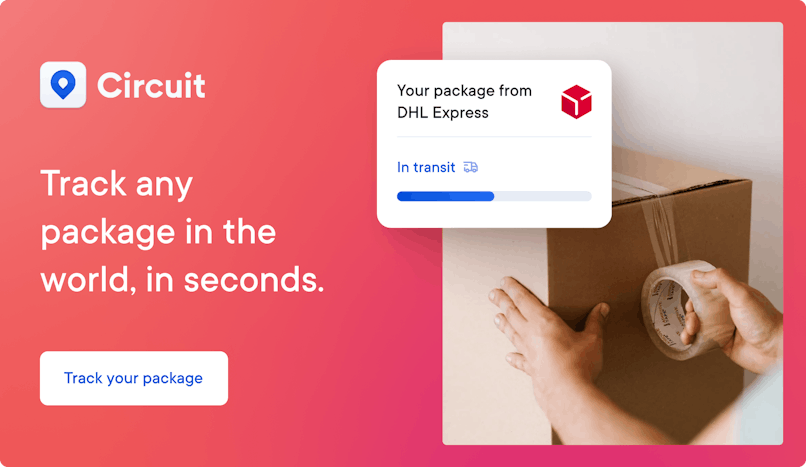 Finding the best USPS locations near you
USPS.com has a handy tool to search for your local post office.
It's easy to use and can help you find the specific services you're seeking.
Here's how it works:
Visit the USPS location finder and enter your location.
You can also choose a radius to search within and select any location type you need (post office, collection boxes, self-service kiosk, gopost, village post office, contract postal unit, and national retailer).
It's that easy to find a US post office near you.
*record scratch*
But wait — don't forget to narrow down your results based on what mailing services you need.
You don't want to show up at a USPS location only to find that they don't offer the service you need!
Let's take a look at the different location types and what they mean.
Post office: This is your typical USPS location, where you can buy stamps, ship packages, and do everything else related to the postal service. This covers all your basic flat rate mailing, prepaid labels, and Priority Mail Express services.
Collection boxes: These are the blue boxes you find on street corners where you can deposit your outgoing mail.
Self-service kiosk: This is a machine where you can buy stamps and ship packages. You can typically find them in retail locations like grocery stores.
gopost®: This is a self-service, package-delivery unit similar to a locker. You can drop off outgoing packages and pick up incoming packages 24/7.
Village post office: The USPS uses the village post office concept to give convenient access to postal products and services in more rural communities across the nation.
Contract postal unit: You can usually find these in grocery stores, where you can buy stamps and ship packages.
National retailer: This is a location like Walmart or Staples where you can buy stamps and ship packages.
The USPS search tool also allows you to filter by service offering. Let's explore what each option means.
Mailing services
Carrier services: Post Office carriers deliver and pick up mail and packages for residential and business customers.
General delivery: General delivery is a mail service where you pick up mail sent to you through a post office location. You can use it if you don't have a permanent address or need a temporary mailing address.
Global Express Guaranteed®: This is the fastest USPS international shipping option — with shipments delivered in one to three business days to more than 190 countries. FedEx Express does international transportation and delivery. Learn more about tracking international packages.
Label Broker®: The Label Broker tool allows you to print outbound and return shipping labels using a label broker ID or QR code that an online shipper sends you in place of a physical label. 
Priority Mail International®: This service is a reliable and affordable way to ship to more than 190 countries. See the full list of countries.
PO Box™: Post office locations offer PO Box services to residential and business customers for a fee. Here are some advantages to having a PO box.
Self-service kiosk: This is a machine where you can buy stamps and ship packages with self-service.
Pickup services
Pickup accountable mail: Accountable mail includes Priority Mail Express, Collect on Delivery, Certified Mail, Registered Mail, Return Receipt, and Signature Confirmation, as well as any mail that's insured for more than $200. You can pick up accountable mail at these locations after signing to show proof of delivery.
Pickup hold mail: You can pick up hold mail for all individuals at a specific address. You can schedule the Hold Mail Service online and have it last up to 30 days.
Pickup notice left mail: When you miss a delivery, you may get a pickup notice. Bring your notice to the hold location along with the proper form of photo identification to get your item.
Here's a full glossary of services.
You can also filter by the hours you need to visit. The options are weekday hours after 5 pm, Saturday hours, Sunday hours, and 24-hour facilities.
You can track your package online once it is shipped.
Learn what to do if you don't have your tracking number.
Now that you know how to find USPS locations near you, let's discuss how to schedule a USPS pickup and answer some FAQs!
Where can you schedule a USPS pickup?
Generally, you can schedule a pickup wherever USPS mail is delivered — like your home or business.
Fill out your information to schedule a package pickup online.
After you fill out your pickup location information, USPS will verify the address is eligible for pickups. 
Then, you can check availability and schedule your pickup.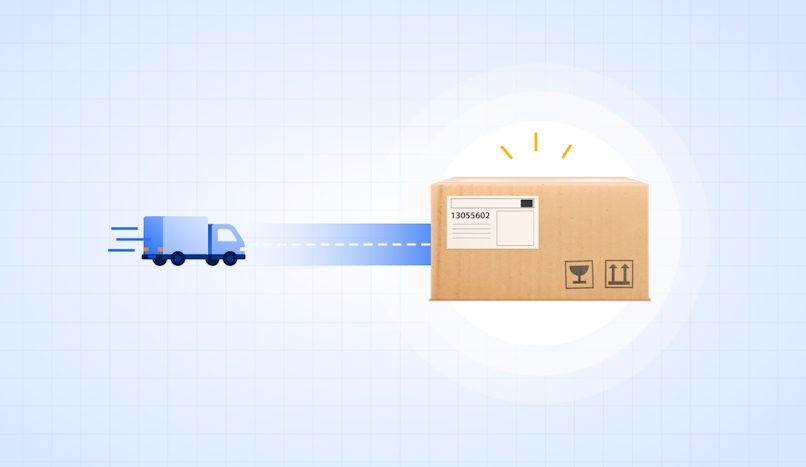 How do USPS pickups work?
Here's how to schedule a pickup.
Fill out your pickup location info, including your name, address, phone number, and email, under "Step 1: Where should we pick up your package(s)?" Then, click "Check Availability."
Next, you might be prompted to share whether a dog will be at the pickup location. Click to answer yes or no — this will open up "Step 2: Where will you leave your package(s)?"
Enter the package location from a drop-down list under Step 2 — options include in/at the mailbox, on the porch, front door, and more. You can also add any additional instructions in the below field.
"Step 3: When should we schedule your pickup?" will now open up, and you can choose a time. You need to choose between a pickup during regular mail delivery for free OR schedule a specific time with the Pickup On Demand premium paid service. You'll need to create or sign into a USPS.com account to schedule a specific time.
You can now choose a day from the pickup calendar.
"Step 4: How many packages are we picking up?" will now drop down, and you can fill out information on your packages, such as what type of USPS package they'll be picking up.
Check the box to acknowledge you read and agree to the terms and conditions.
Finally, "Schedule a Pickup" to complete the process. You should get a confirmation number and email to your inbox soon.
Once your package is picked up, you can track it online. Learn more about what USPS tracking is and how it works.
How soon or far in advance can you schedule a USPS pickup? 
You can schedule a pickup with USPS up to three months in advance and as soon as the next day.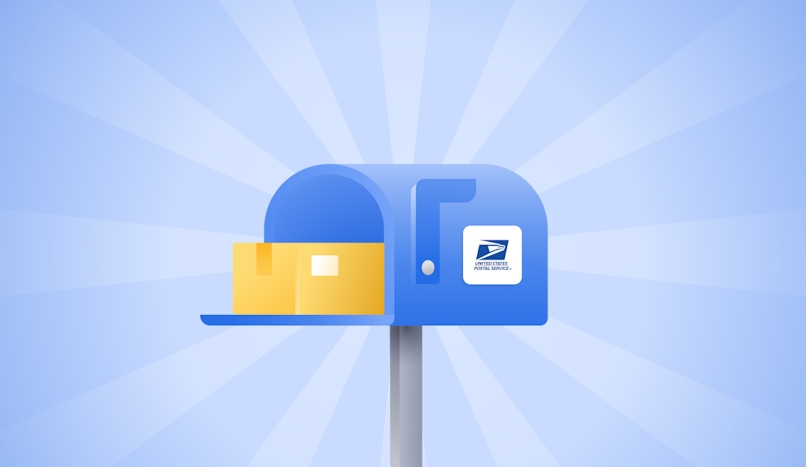 Will USPS take a package you leave in your mailbox?
Just because you can schedule a pickup with USPS doesn't mean they'll necessarily take your package — even if it's in your mailbox. 
You must make sure your package meets the requirements.
How and where to mail your package depends on its size and where you live. You can use the above tools to request a free package pickup, schedule a time with Pickup on Demand, drop small packages in the blue box, or visit a post office location.
USPS says that if you have a package that is less than half-inch thick and weighs less than 10 ounces, you can use postage stamps and put it in your mailbox. For carrier pickup, schedule a pickup, or drop it in a blue box (USPS drop box) or post office mail chute.
If your package is more than half-inch thick or weighs more than 10 ounces and you're using postage stamps, you have to go to a post office counter to mail it. 
You can also use a self-service kiosk. 
If you try leaving a large package in your mailbox, your carrier will leave it. If you drop it in a USPS collection box or post office chute, it will be returned to you.
USPS makes shipping easy!
USPS has made shipping easy for everyone. You can use the tools on their website to find a pickup location near you, schedule a time for your package to be picked up, and more!
We hope this article helped you learn how to use the USPS.com website to find a local post office location and filter for the services or hours you need.
We also tackled FAQs on how USPS pickups work and a step-by-step guide on scheduling your pickup so you can get your USPS packages taken care of in the most convenient way possible!
Need to track a USPS package you shipped?
Find your delivery anywhere in the world in seconds!
Track your package easily and download the Circuit Package Tracker app.
Happy shipping!