9 minute read
Pgeon Tracking Guide: How to Track Your Packages Easily
Learn how to access and use Pgeon tracking information and troubleshoot issues to make delivery a breeze.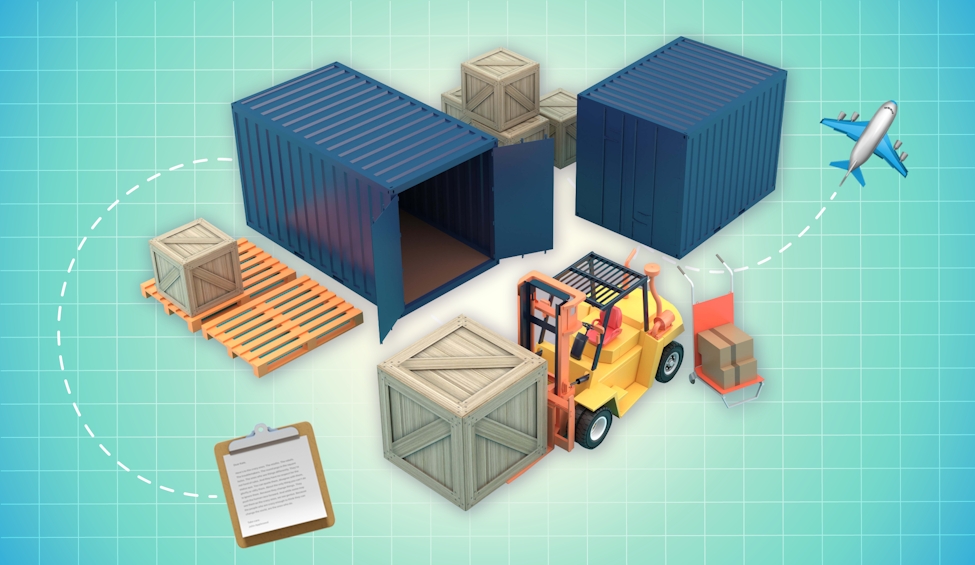 Are you tired of waiting for your packages to arrive, only to find out they've been delayed or lost in transit?
You're not alone. In today's fast-paced world, reliable and efficient deliveries are essential. That's where Pgeon tracking comes in - a powerful tool that allows you to keep track of your packages every step of the way.
With Pgeon tracking, you can monitor your packages in real-time, giving you the peace of mind that your orders are on their way. In this post, we'll explore the benefits of Pgeon tracking and walk you through how to use it.
Follow our step-by-step guide to tracking your Pgeon packages to make sure you get a hassle-free delivery experience —and one less thing to worry about. So, let's dive in!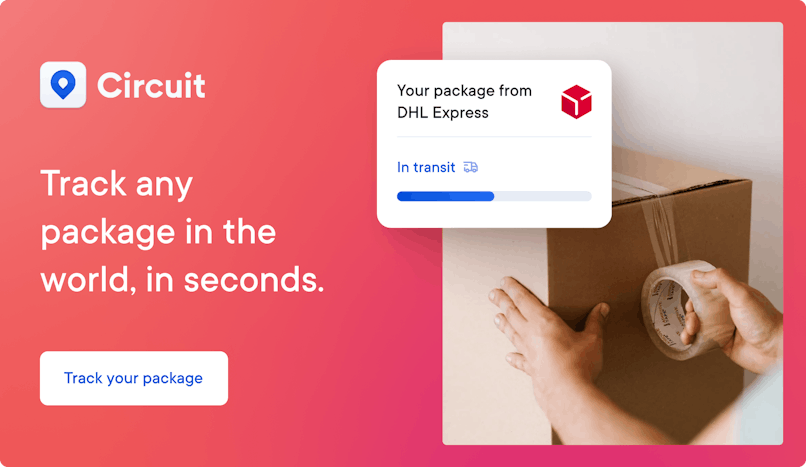 Pgeon tracking guide
Walk you through the process of accessing Pgeon tracking information, interpreting the different tracking statuses, and troubleshooting any issues you may have along the way.
How to find your Pgeon tracking number
Pgeon tracking is made possible using a unique tracking number. It is assigned to your items once you pay for delivery.
After selecting Pgeon as a package delivery method, you can create a Pgeon account for free. You can then enter your package details, including the name and address of the recipient, the drop-off location, and the item's weight.
After paying for delivery using Pgeon points or a credit card, Pgeon will give you an airway bill, which includes your tracking number. Make sure to write your tracking number down. You must secure the airway bill to the exterior of your package.
To track Pgeon orders, you will be given a receipt. The documentation will include your tracking number, which will also be on the airway bill given by Pgeon.
If you do not have access to a printer, you can write your tracking number found on your airway bill directly onto your package. This initiative is contacted by Pgeon Paperless, designed to increase flexibility when sending packages.
How to track Pgeon
You can enter your tracking number on Pgeon's website, which includes a "Track Package" page. For Pgeon tracking, enter your tracking number and phone number of the recipient.
You will find updates on the delivery progress, including proof of deliverability (accompanied by a picture) if your package was delivered. Pgeon uses several messaging services, including Whatsapp or Telegram, to give you continual updates on your package's location and delivery status.
If you are sending or receiving a package at a Pgeon Point, you will get a message once your package is dropped off or is ready for pick-up. Pgeon partnered with over 4,000 locations across Malaysia to serve as drop-off or collection points, including 7-Eleven, MBE, iExpress, 99speedmart, and myNEWS.
Lost Pgeon tracking number
While a Pgeon tracking number is advantageous, you still have options to stay updated if you have misplaced it.
How to track a Pgeon package without a tracking number
Pgeon uses several popular messaging services for order tracking to help you stay updated on your package's progress without a tracking number.
There are no charges for tracking updates by text message from Pgeon. As soon as your package is dropped off and scanned at Pgeon Point, the sender will get an SMS notification.
Similarly, once your package is delivered, the recipient will get a text notification alerting them to its arrival. The messaging system lets you track the order's progress without a tracking number.
If you do not have a Pgeon tracking number but would like to find one, enter the phone number for the recipient or sender on the Pgeon website. You can also contact their customer service team so they can find up your package in their system.
Solving Pgeon tracking issues
Sometimes, you may have an issue tracking your package. If that's the case, you have several solutions available.
Why you can't track your Pgeon package
If you cannot track your Pgeon package, it could mean that the courier has not yet scanned your package. It may not be scanned because your package has not been picked up from Pgeon Point or because the airway bill was partially damaged and not scannable.
If the address is still legible, your package may make it to its final destination. If the airway bill is entirely damaged or not affixed to your package, your package will not continue its route to the recipient.
Label damages occasionally happen while the order is in transit, so attach the airway bill securely with protective packing tape. If you do not get any tracking updates after one week, contact Pgeon customer service or complete a claims form.
If Pgeon order tracking is not working, you might have entered an incorrect tracking number. Be sure to track your package with the number on your Pgeon airway bill.
Why your Pgeon package is not updating or moving
When Pgeon tracking is not updating or moving, it is likely because your package has not yet left Pgeon Point and has not been scanned by a courier. As soon as the pick-up is complete, you should get an SMS notification alerting you that your package is en route.
If your item was scanned at the pick-up point yet the Pgeon tracking is not moving, it may be because the courier has not updated the tracking information. It can take 24 hours to register in the system after it reaches a Pgeon hub.
Other reasons include an illegible airway bill, a lost package, poor weather conditions, or traffic. Pgeon promises transit will take only one to three days, so if you do not find updates in the tracking status after one week, contact customer service.
Pgeon tracking status explained
Pgeon maintains two statuses for your packages. Understanding both can help you solve any issues if your package is not delivered on time.
In transit
Seeing an "in transit" status is promising as your package is one step closer to being delivered.
Why your Pgeon package is still in transit
Pgeon uses a variety of delivery statuses while your package is en route to its destination. If your package is in transit, a Pgeon courier has picked up the order from your home or a Pgeon point. The order is en route to the recipient's address but has not arrived yet.
If your package is in transit for more than a week, it could be at a Pgeon hub, where items are collected and sorted.
Pgeon packages stay in transit for a variety of reasons. For instance, improper packaging (such as visible leaks or tears in the box) could cause delays. Make sure you adhere to the company's packaging guidelines to avoid this.
Another common reason packages stay in transit is overweight or oversized items. Pgeon packages delivered between home addresses must adhere to a weight limit of 30 kilograms and a total size limit of 150 centimeters.
For packages that get dropped off at Pgeon points, your packages must be under five kilograms in total weight and the box packaging under 90 centimeters.
Additional reasons for a package to stay in transit are an incomplete or incorrect recipient address and poor weather conditions that make further orders impossible. your package could also be lost, undeliverable, or in customs.
How long a Pgeon package can stay in transit
Packages should only be in transit for one to three business days before reaching their destination.
If your package has stayed in transit for longer than a week, contact the Pgeon customer service team. packages that do not reach their final destination can get a reimbursement of up to RM200. You must send a claim to Pgeon to get a refund, which can take up to 15 days to process.
Pending
Several reasons can trigger a pending status during the delivery process.
Why your Pgeon package may be pending
Your Pgeon tracking status may be pending because it has not yet arrived at the Pgeon hub to be sorted and routed to its final destination. The sorting is part of the normal order process, and the status should stay pending for 24 to 48 hours.
If Pgeon order tracking stays in pending delivery status, it could mean that there have been delays or complications before your package was delivered.
There are many reasons for these delays, including unexpected weather or travel delays or the recipient not being home.
If your Pgeon tracking stays pending, contact the Pgeon customer service team.
Pgeon delivery times 
Pgeon delivery times vary depending on several factors, including whether a package is being sent internationally and if an item was sent during the holidays.
What time will your package arrive?
Pgeon delivery takes one to three business days to ship most packages. The delivery time can vary based on your location, the recipient's address, the number of packages you ship, and the weight of your items.
The company offers two delivery services: Pgeon Delivery and Pgeon Collect. If you select Pgeon Delivery, your package will be sent directly to the recipient's home address.
For Pgeon Collect, the order will be delivered to a Pgeon partner or retail location. There are over 4,000 a Pgeon Point locations across Malaysia where Pgeon will ship your package so that you can travel to the pick-up site to collect your package upon arrival.
If you are receiving a package from Pgeon Point, you should go online and select a timeslot to pick up your package. It is important to note that you will not collect your package if you do not book a pick-up time slot.
Once you select a timeslot and your order arrives, you will get a text message alerting you to its arrival.
For package pick-up at Pgeon Points, Pgeon operates from 9.30 am to 6.30 pm, Monday to Friday. When selecting a pick-up time, you must choose any time between those hours.
How late Pgeon delivers
For packages sent directly to your home, Pgeon will deliver your package between 9.30 am to 6.30 pm, Monday to Friday.
packages that ship to retail locations with Pgeon Points can be picked up whenever the store is open. This option offers greater flexibility for late deliveries, as many retail partners open early in the morning and late at night.
International Pgeon delivery times 
With Pgeon International, Pgeon will ship your packages from Malaysia to Taiwan or Hong Kong. After your package is collected, most international packages are delivered within five business days.
You should note that this timeline depends on customs — check out our guide on International Tracking for an in-depth dive on how customs works and what you can do if they hold your package.
Lost and missed Pgeon deliveries
Sometimes, packages get lost or misplaced. This development doesn't mean you won't get your items.
For orders to home addresses, Pgeon couriers will attempt two deliveries. If you miss a Pgeon delivery, a courier will leave a notification at your address, alerting you to the attempt. You should then contact Pgeon to reschedule.
If you miss a package delivery, you must contact Pgeon within three days of missing a Pgeon delivery. Following the three days, Pgeon will return your package to the sender.
How long will Pgeon hold a package?
Should you use Pgeon Collect, the courier will send your package to a Pgeon Point for pick-up after two attempts. Once there, Pgeon will store your package for up to seven days. Following the seven days, Pgeon will return your package to the sender.
You will get a notification by text message once your package arrives at a Pgeon Point. The message will include a verification code and the retail store where your package is located. You will need to give the staff at the Pgeon Point the code to collect your package.
What to do if you haven't got your Pgeon package
Contact customer service if your Pgeon packing tracking says "delivery attempted," but you have not received your package. You will schedule another time for the courier to deliver your package.
Sometimes, a Pgeon order tracking will say"delivered" even if you do not have your package. When that happens, log in to your Pgeon account. If you enter your tracking number and the recipient's phone number, you will find a proof of delivery notice. This evidence will include a picture of the delivery.
Use the proof of delivery to make sure your package went to the correct address. If it was sent to the wrong address, contact customer service, and send a claims form to start the reimbursement process.
If the Pgeon tracking has not been updated and you have not got your package, you should also contact the company.
Reasons for items not reaching their destinations include: the airway label is not legible or attached to your package, your package is not correctly packaged, the item is overweight or incorrectly sized, or there are delays due to unforeseen traffic or weather conditions.
Pgeon tracking FAQs
If you have more questions about Pgeon, keep reading because we have the answers to three common queries.
Is Pgeon delivery fast?
Pgeon promises that all packages will arrive within one to three business days after your package is collected, making delivery very fast and reliable.
If your package doesn't, there could be unforeseen delays with your package order or an error with your package's packaging or size. Contact customer service if your package does not move forward within several days.
Can I track my Pgeon package by address?
You are not able to track a Pgeon package by an address. Instead, you must give your tracking number listed on your airway bill or the recipient's phone number.
If you do not have either your tracking number or phone number, contact customer service so they can find up your package in their system.
How do I know if my Pgeon package is stuck in customs?
If you send your package internationally, it should be delivered within five business days, depending on the time spent in customs. Check your tracking status regularly because Pgeon should give updates on the location of your package.
Once your package arrives at customs, it will be processed within several days. However, a delay of more than two weeks might mean customs is holding it.
You should get a formal letter stating the reason for the detainment within five days. Make sure to contact Pgeon customer service so that they can track your package and assist Malaysian customs with any necessary documentation.
Pgeon tracking conclusion
Pgeon tracking is essential if you want to stay updated on the status of your package. Fortunately, you can monitor your items every step of the way with your unique tracking number.