10 minute read
Lufthansa Cargo Tracking: The Ultimate Guide for Real-Time Shipment Updates
Discover the seamless way to track Lufthansa Cargo shipments with our comprehensive guide.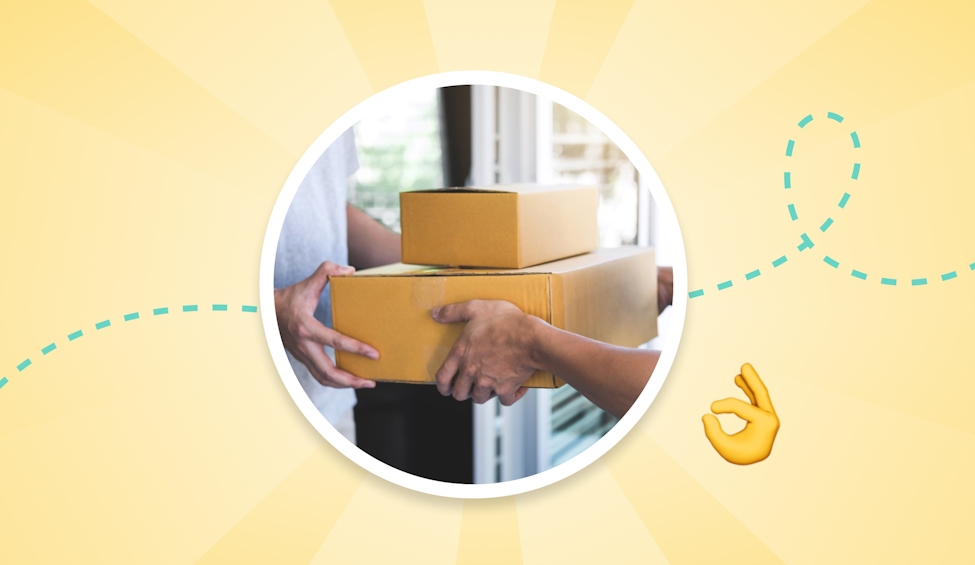 If you're eagerly waiting for a Lufthansa Cargo package to arrive and want to stay updated on its whereabouts, you're in the right place.
In this guide, we'll walk you through the step-by-step process for using the Lufthansa Cargo tracking website. We'll also give you real-life examples and contact information for inquiries. Let's dive in!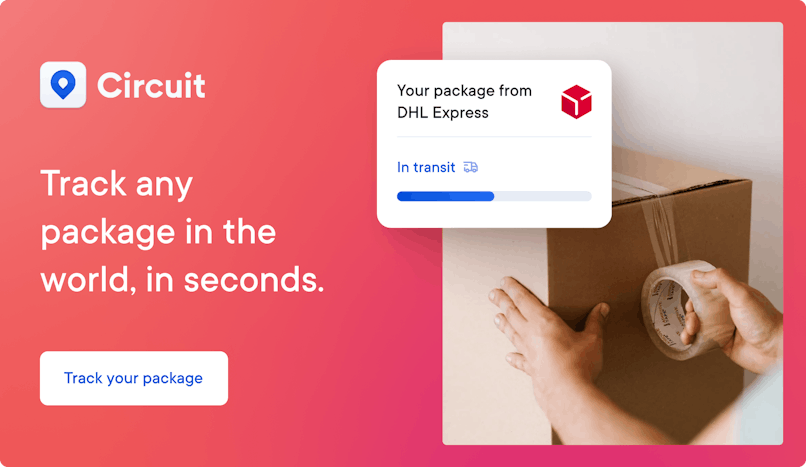 Lufthansa Cargo tracking guide
Unlike other delivery services, Lufthansa Cargo focuses on logistics and freight—and is a global leader in air cargo shipments.
Lufthansa Cargo mostly moves shipments from airport to airport. However, they'll coordinate everything for you—including the final delivery courier in more than 90 countries. Here's how to follow your order from the store to your door with Lufthansa Cargo tracking.
How to track Lufthansa Cargo
Tracking your Lufthansa Cargo package online is easy and convenient.
To track Lufthansa Cargo, you'll need tracking code assigned to your package to trace exactly where your shipment is. Lufthansa Cargo tracking numbers have a a prefix of '020,' followed by eight digits.  As an example: 020-46592917. To use your tracking number, use the following steps:
Step 1: Go to the Lufthansa Cargo website or app
The first step to tracking your Lufthansa Cargo package is to visit their website or app. If you prefer using the app, you can download it from the App Store or Google Play Store.
Step 2: Enter your tracking number
Once you're on the Lufthansa Cargo website or app, navigate to the tracking page. Here, you'll be prompted to enter your tracking number. This is the unique identifier assigned to your package when the seller shipped it.
Step 3: View Your Package's Status
After entering your tracking number, you'll find your package's current status. This may include information such as the package's current location, estimated delivery date, and any delays or issues that may be affecting its delivery.
Step 4: Sign Up for Tracking Notifications (Optional)
If you'd like to receive updates on your package's status, you can sign up for tracking notifications. This will send you email or text alerts when your package reaches certain milestones, such as when it's out for delivery or when it's been delivered.
Real-Life Examples
Let's take a look at a couple of real-life examples of tracking packages with Lufthansa Cargo.
Example 1: Tracking a Package from Germany to the United States
Suppose you've ordered a package from Germany and it's being shipped to the United States by Lufthansa Cargo
After receiving your tracking number from the shipper, you navigate to the Lufthansa Cargo website and enter the tracking number.
You find that the package has been picked up by Lufthansa Cargo and is currently in transit to the Frankfurt Airport. A few hours later, you receive a notification that the package has departed Frankfurt and is en route to the United States.
A few days later, you receive another notification that the package has cleared customs and is out for delivery. Finally, you receive a notification that the package has been delivered to your doorstep.
Example 2: Tracking a Package from the United States to China
Now suppose you're sending a package from the United States to China by Lufthansa Cargo. After shipping the package, you receive a tracking number from Lufthansa Cargo.
ou enter the tracking number on the Lufthansa Cargo website and see that the package has been picked up and is en route to the airport.
A day later, you check the tracking information again and see that the package has arrived at the airport and is awaiting customs clearance. A few days later, you receive a notification that the package has cleared customs and is on its way to the final destination.
Finally, you receive a notification that the package has been delivered to the recipient in China.
Lost Lufthansa Cargo tracking number 
If you can't find the Lufthansa Cargo tracking number, search through any emails you might have from either Lufthansa Cargo or the merchant, including your junk folder. 
If you still cannot find your Lufthansa Cargo tracking number, contact Lufthansa Cargo or the original merchant for help. You should get a response within 48 hours. 
How to track a Lufthansa Cargo package without a tracking number 
There is no way for you to track the Lufthansa Cargo package without a tracking number. 
This cargo company works with high good counts, so they must always assure their customers of where their products are. If you cannot find your tracking number, contact Lufthansa Cargo for help.
Solving Lufthansa Cargo package tracking issues
Lufthansa delivers domestically and internationally, so any problems would start from your pickup or dropoff location. 
Usually, when a shipment goes from carrier to carrier with various transportation methods, such as a boat, air, or truck, during the same route, it can cause updating issues.
Why you can't track your Lufthansa Cargo package 
You might ask, "Why can't I track my Lufthansa Cargo package?" If Lufthansa Cargo has picked up the order and issued a tracking number, it doesn't mean the package is ready to be tracked. 
Lufthansa Cargo still has to process your shipment and prepare it for takeoff, so you may have to wait a few hours before you can check. 
When Lufthansa Cargo has passed your package to the destination's courier company, the status will be "pending." 
Why your Lufthansa Cargo package is not updating or moving 
Since Lufthansa Cargo doesn't operate the same way as other courier services, there shouldn't be a point where your package is not moving or updating.
Air cargo shipments take five to ten days to arrive at their intended destination. Lufthansa Cargo also offers express services that can get your shipment there quicker. 
Contact Lufthansa Cargo customer service if your package does not move or have any updates for a few days beyond when it was supposed to arrive. 
Lufthansa Cargo says that they cannot contact other carriers for you. So, if they have passed your shipment to another delivery service, you must contact that company directly.
Lufthansa Cargo package tracking status explained
If you enter your Lufthansa Cargo tracking number and find that your package is "in transit" or "pending," you might wonder what that means. Here are a few common problems you might have while your shipment travels along its route. 
In transit 
A package that says it's "In transit" is on its way to you. When your order travels, and there aren't any signs that something is wrong, it is in transit until it reaches the next branch. 
Why your Lufthansa Cargo package is still in transit
With Lufthansa Cargo, the only reason your package would still be in transit is that it didn't arrive at the next branch for pickup because of rough weather, mechanical problems with the aircraft, or in rare circumstances, there were customs issues.
How long a Lufthansa Cargo package can stay in transit
A Lufthansa Cargo package should not stay in transit beyond ten days unless stated by the company. You can contact their customer service department if there are unexpected delays and you would like a refund for your order. 
Pending
A package will say "pending" if it's between getting transferred from one delivery company to the next. As one service signs the package out of their care and into the care of the final delivery company, it takes time for updates. 
It isn't usually an issue, except for the recipients that might be anxiously awaiting a sign that the package was successfully received and is close to getting delivered. 
Why your Lufthansa Cargo package may be pending
If a few days have passed and the status of your package still says pending, several reasons could explain this.
You may miss the critical information the courier needs to deliver the package. Your package may stay pending until the carrier has the right information to send the package to the next destination.
Alternatively, you could have the correct information listed. However, your package hasn't had clearance for delivery yet.
If two or three days have passed without any updates, you can try contacting the local post office if your package is in the destination country.
If they report that they do not have your package, contact Lufthansa Cargo customer services and ask for help.
Lufthansa Cargo delivery times 
The process from pickup to delivery is simple. Lufthansa Cargo will work with the local country carrier to pick up your order from a holding facility or warehouse.
After they load the freight, the carrier will deliver the shipment to the airport, where someone will place it on a plane. Once the shipment arrives at the destination airport, your carrier will plan for pickup and delivery.
International air and domestic air shipments have the same travel process, but essential differences exist.
For example, if you're exporting or importing air cargo, you must have documentation and clear customs.
Lufthansa Cargo delivery times: What time will your package arrive?
Domestic delivery options
Same-day air/next flight out: This is the quickest way to ship by air with Lufthansa Cargo, except for their charter services; it delivers goods on the same day they fly out.
Next-day air: This will get your packages to their destination at the end of the next business day and no later.
Second-day air: This excellent combination of speed and affordable cost—gets your freight to its destination by the second business day.
Deferred air: This is the cheapest shipping option, and if the cargo is lower in priority, it's an optimal option—freight won't ship until there's space on the plane.
How late Lufthansa Cargo delivers 
Since Lufthansa Cargo is not a traditional courier service, they don't have a typical schedule for delivering packages, as they don't deliver them to your door specifically. 
They primarily work with businesses that are shipping large amounts of freight. They'll take the cargo and deliver it to the warehouse.
They don't explicitly state when they will get the package to the recipient, but it will likely be in the morning or afternoon. The time depends on when they arrive and if they can arrange for a pickup by the local carrier, depending on the shipment size. 
Lufthansa Cargo has a new offer for individual customers who plan to send large goods by air. You can book my air cargo service online.
It's a door-to-door service where the carrier takes care of all the customs formalities. Such a service is especially useful for bulky valuables like antiques and sporting equipment.
International Lufthansa Cargo delivery times 
International delivery options
Deferred service: This is a standard flight option. You can expect the freight to arrive within three to five days.
Express service: This happens to be the fastest option for shipping products worldwide. A bit more expensive but the goods will arrive at the destination airport in two to three days.
Lost and missed Lufthansa Cargo deliveries
If somehow your package gets lost or delayed in transit from Lufthansa Cargo's warehouse, you can choose from one of the options below to resolve the problem.
What happens if you miss a Lufthansa Cargo delivery?
Missing the first delivery means the package won't come directly from Lufthansa Cargo. In this case, the package will come from your local carrier. 
If something happens and you cannot get home to collect the order, you can call the postal center and ask that they redeliver the next day.
You may get a note that they attempted to deliver your package. The time and date may also be written and when the next delivery attempt will happen.
If the carrier cannot deliver your package several times, they will return the package to the shipper, and it can take up to a month before they can deliver the package again.
How long will Lufthansa Cargo hold a package?
Lufthansa Cargo won't hold international packages. Their responsibility is to get your package to the local carrier in your country. Once there, the regional carrier may choose to hold your package for several reasons.
What to do if you haven't received your Lufthansa Cargo package 
The first step is for you to determine the last location of your package when the shipment tracking fails to update. There may be a problem if your package stays in the same status for more than four working days. 
Send a claim to the local post office holding your package if you think it's lost. Contact the office and ask if they have information about your package and why it got delayed.
In such a situation, giving your tracking number to the post office may allow them to give you more information.
Contact Information for Tracking-Related Inquiries
If you have any questions or concerns about tracking your Lufthansa Cargo package, you can contact their customer service team for assistance. Here's how:
Visit the Lufthansa Cargo website and navigate to the Contact Us page.
Select your country or region from the drop-down menu.
You'll be presented with contact options, including phone numbers and email addresses for customer service.
Lufthansa Cargo tracking FAQs
Here are the answers to questions recipients usually have about their Lufthansa Cargo tracking shipment:
Can I track multiple packages at once?
You can track multiple packages at once by entering multiple tracking numbers separated by commas on the Lufthansa Cargo tracking page.
How often is tracking information updated?
Tracking information is updated in real-time as the package moves through the shipping process. However, there may be a delay of a few hours or more in some cases.
How can I change the delivery address for my package?
If you need to change the delivery address for your package, you should contact Lufthansa Cargo customer service as soon as possible. They may redirect the package to a new address, but this may depend on the package's current location and other factors.
Is Lufthansa Cargo delivery fast?
Lufthansa Cargo has options for you to choose from that fit your budget and schedule. Just select the speed that best suits you. They can take on cargo up to 90 minutes before they depart and get there as quickly as possible, within a few days, depending on your recipient's location. 
You're guaranteed short-notice access to capacity. This airport-to-airport fast service ensures your supply chain, and all shipments are eligible for up to two tons.
Goods such as pharmaceuticals, electronics, or replacement parts will all reach their destinations with this urgent air freight service.
Can I track a Lufthansa Cargo package by address? 
You can't track Lufthansa Cargo shipments using a home or business address. The tracking number is integral for systems to identify, track, and relay its location globally.
The original courier creates the number, the only possible way to track your package.
Even though you may be able to contact the company and find your tracking number using your address, the tracking number is the only way to get updates about your package.
How do I know if Lufthansa Cargo is stuck in customs?
Generally, you'll get a notification that your package is in customs when you check the status of your package.
If there are issues with your package, your tracking service should disclose the reason for the delay. If your package gets delayed indefinitely, contact the customs office to check to see if there are taxes that you have to pay.
This typically isn't a problem for Lufthansa Cargo customers because they secure the proper documentation before accepting the package.
Lufthansa Cargo tracking conclusion
Lufthansa Cargo tracking has never been easier. Stay informed with real-time updates and enjoy peace of mind knowing your shipments are closely monitored. . If you have any additional questions or concerns, don't hesitate to contact their customer service team for assistance. Happy tracking!