10 minute read
The Ultimate Guide to In Time Tracking for Online Shoppers
This guide has you everything you need to know about In Time tracking. From how it works to its benefits, you'll discover why it's the perfect solution for online shoppers.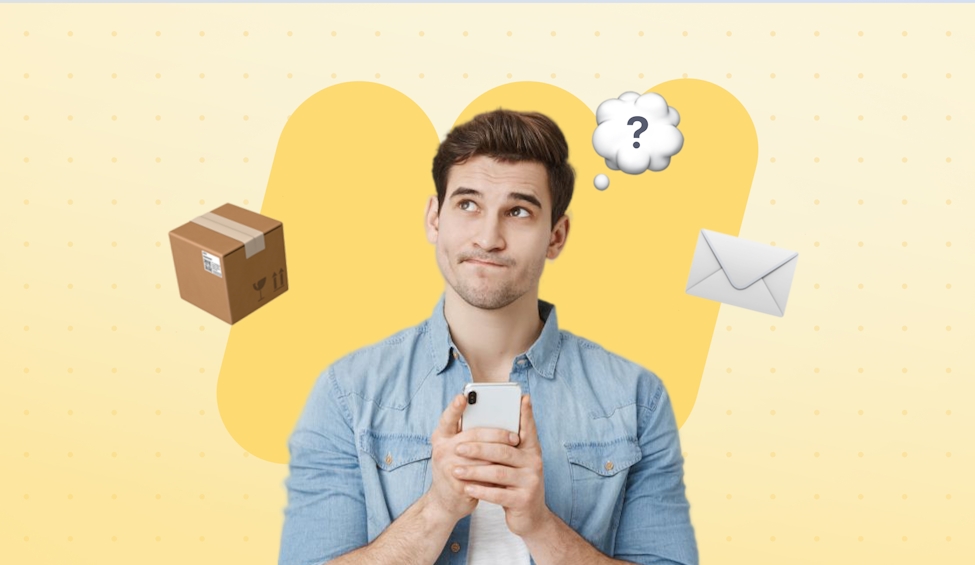 Have you ever found yourself waiting for a package to arrive, unsure of when it will finally make it to your doorstep?
It can be frustrating to feel out of the loop when it comes to package delivery. Not knowing when your package will arrive can leave you feeling anxious and uncertain.
Fortunately, In Time's package tracking is the perfect solution for online shoppers in Germany, and beyond. With real-time updates and comprehensive tracking capabilities, you'll never have to wonder about the status of your package again.
In this article, we'll explore the benefits of In Time's package tracking and show you how it can transform your online shopping experience.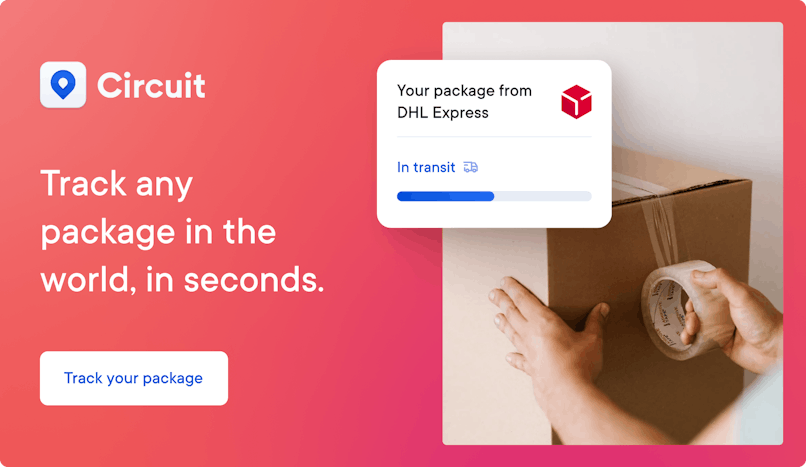 About In Time
In Time package tracking's official name is In Time Kuriersysteme & Speditions GmbH. Headquartered in Germany, the company is in the supply chain and logistics business. 
Operating since 1990, In Time delivers across international borders. The company's services include logistics, storage, and courier delivery. Customers exist throughout the world.
Because of In Time's global reach, the package tracking service handles imports and exports for its clients. This includes getting supplies through customs and working with border agents. 
Let's find out what customers can expect when they partner with In Time package tracking.
In Time tracking
When ordering products worldwide, you want to know where everything's at. This means tracking packages with a unique number and using that number for the following:
Tracking location
Getting an estimated delivery date and receiving notifications about delays
You might also want to confirm delivery if you're the shipper. There's nothing worse than not knowing whether someone received a package and having to backtrack the details.
Also, it can cause issues with customer service, payments, and refunds. If you can confirm someone received the supplies you shipped, you can expect payment with confidence.
How to find your In Time tracking number
You can find your In Time tracking number in the confirmation you get from In Time or the seller. This might be an email or text message. 
Similar to other shipping carriers, you get your tracking number when the seller prepares to send your order. If you don't get a confirmation with a tracking number, you can contact the seller or In Time customer services.
The courier has a phone number for general questions and separate email addresses for exports and imports. So, if you've shipped exported products, you'll get faster service.
Also, those waiting on imported shipments can reach out to a separate email address to confirm tracking numbers. No more getting lost in a monstrous queue. 
How to track In Time
Your tracking number is the key to finding out where your In Time shipment is. You can track In Time shipments online with a general tracking service.
You can also call or email the company and request an In Time tracking status for your package. Currently, In Time's website does not feature an interactive tracking feature. 
In some cases, In Time may need to get in touch with drivers or couriers to update a package's location. For example, airport delays may impact updates for onboard courier services.    
Lost In Time tracking number
If you've lost your tracking number, you're probably about to do a web search for "how to track my In Time package". Luckily, the company has ways to find your shipments if you reach out.
In Time keeps records of all packages and shipments, including those that go by air and sea. The company can find In Time tracking shipment numbers by client and date.
So, you don't have to worry if you've lost or misplaced a tracking number. In Time has a full support staff and they document shipments every step of the way. 
Now, you can contact either the export or import email addresses In Time has set up. But if you need In Time package tracking for another service, calling might be best.
How to track an In Time without a tracking number
In Time shipment tracking without a tracking number is possible, but you'll need to reach out to the company. The courier's contact number is +49 6105 30 700. 
When contacting In Time, it's beneficial to have the following information:
Date of shipment or expected receiving date
Company name
Package weight and/or size
Type of service (e.g., on-board courier, logistics)
Recipient name and address
Remember In Time's support reps may ask you for additional information and verification.
Solving In Time tracking issues
Sometimes issues with In Time tracking happen. This can occur because of supply chain disruptions, system outages, and accidents.
For example, a truck may crash on the highway. This creates the need to recover packages and send them to the nearest warehouse. Disturbances like the Suez Canal incident can also happen.
Other possibilities include staffing shortages that cause employees to punch in tracking details late. Also, packages may arrive in ports or distribution centers after hours.
This can cause a delay between the current date and the last details and locations listed under your tracking number. Other times, the system generates a tracking number without a package.
Why you can't track your In Time package
You can't track your In Time package if the tracking number is not in the system yet. That could be because the courier just got your package and they're still preparing it. 
Another reason is that you have the wrong tracking number or you mistyped the tracking number. Fat fingering online is common so it helps to double and triple-check your information.
There's also the possibility an employee put the wrong tracking number into the system. For example, the number you have is XYZ3456. But the system has XYZ2456. 
In this case, you can't track your package because there's a discrepancy. Calling the courier and giving other details can help correct this so you can track where your package is.
Why your In Time package is not updating or moving
No one likes shipment delays but they are unfortunately common. Inclement weather, health protocols and restrictions, staffing shortages, and supply chain problems can lead to delays.
Say a storm strikes a distribution center in the supply chain and that's where your package is. It may take weeks for employees to sort through the damage and reroute packages. 
Conceivably, your shipment could sit for that period until it can start moving again. You can try contacting the courier to find out exactly what's happening.
Support can note the shipment's details or your account at the very least. Someone can investigate the hold-up and get back to you with a direct answer.
In Time package tracking status explained
Depending on when you search an In Time tracking number, the status may say ready to ship, pending, in transit, or delivered. These statuses indicate an overall event. 
Say you dropped off a package with In Time and got a tracking number. You search for it right away, and the status says ready to ship. That's because it's still at the origination point.
Other statuses will let you know what's happening with your package. Pending, for instance, may mean the item is on hold for a courier, a truck, or a ship. 
In transit usually means your package is somewhere in the distribution chain and is on its way to its destination. Delivered is of course what everyone wants to see. Your package arrived.
In transit
In transit is probably the most common status you'll see when using In Time tracking features.
An in transit status usually means it's moving through In Time's distribution network. However, in transit doesn't always mean your shipment is actually moving.
Sometimes it means your item is on a truck and traveling from one warehouse to another. Other times, your package is sitting in a distribution center waiting for its next pickup. 
You may also find your package is in transit but is almost at its destination. For instance, your package may be out for delivery or at its final warehouse waiting for a truck.
Why your In Time package is still in transit
Multiple reasons could be behind a persistent status. It can be challenging to see this after a few days or perhaps weeks. However, supply chain disruptions are the usual culprit.
These disruptions happen because of misplaced packages, warehouse equipment failures, fleet vehicle breakdowns, and other issues related to employees and information systems.
For example, your package may be sitting at a port because extra health protocols are in place. The in transit status doesn't mean it won't reach its destination.
It may just mean a courier and its contractors have to jump through extra hoops to get shipments through customs or across borders. No reason to panic. 
How long an In Time package can stay in transit
In Time prides itself on efficient service and delivery. So, barring extreme circumstances, your package should move through the in transit stage like clockwork.
That being said, a package can stay in transit for weeks. Shipping times depend on the service, the package size, shipping method, and points of origin and destination.
A small package that can fit on an overnight flight isn't usually going to stay in transit for more than 24 hours. But a large vehicle on a ship may be in transit for two to three weeks. 
Port and warehouse closures may also extend the time your In Time shipment remains in transit. Getting around infrastructure delays and closures can also extend the time.
Pending
Pending may be a confusing status for those checking In Time package tracking numbers. However, pending usually means the item is not in transit yet. Simply put, it hasn't shipped.
Now, this could be caused by the system generating a tracking number but the goods and products aren't ready to go. You'll often see this with online orders where items need to go into one box.
The shipping carrier is waiting to receive the package from a vendor's warehouse and load it onto a truck, ship, train, or plane.
Nonetheless, that shipment isn't in hand just yet. Pending status is usually not a cause for concern. If you check back in a day or two, the shipment will likely be in transit.
Why your In Time package may be pending
Your In Time shipment might be pending for the following reasons:
Someone needs to pick it up
In Time produced a tracking number without a shipment
Basically, pending means there's a tracking number without an item or the shipment hasn't left its place of origin. Some companies may also preload tracking numbers in the system.
They assign those tracking numbers to shipments but have yet to assemble them. Think about high-volume online retailers that receive multiple order requests in a day.
These retailers proactively generate tracking numbers with carriers and then attach them to individual boxes once all the items are ready to go. 
In Time delivery times
In Time does not list standard delivery times online. More than likely, delivery times vary according to shipment and service.
What time will your package arrive?
Your delivery time will depend on several factors, such as the distance between the package's starting and arrival points. An item going from China to Africa may take a while.
However, a shipment that goes from Germany to the U.K. is not going to take as long. Trade agreements between nations will also impact shipment times. 
For instance, the North American Free Trade Agreement removes many barriers and tariffs on goods that go between Canada and the United States.
Likewise, In Time may expedite shipments between European Union countries due to similar trade agreements. When shipping with In Time, be sure to ask about delivery times.
How late In Time delivers
In Time's website states the courier operates 24/7. Barring supply chain disruptions and delays, a person can assume In Time delivers all hours of the day. 
That said,delivery windows might vary depending on what delivery services you choose. 
For example, In Time offers storage services. This logistics or supply chain service assumes warehouse and inventory functions. Companies may not have warehouses.
Yet, these organizations may need to move products from production facilities to customers using a just-in-time inventory system. You may need to arrange deliveries during the day.
International In Time delivery times
Since In Time does not list international delivery times, you'll need to verify these with a support rep when requesting services. Customs and border regulations can impact deliveries.
So, if you plan on exporting products from Germany to Thailand, you may have longer transit times. But you'll have shorter times if you send exports from Germany to Portugal. 
Remember that international delivery times are estimates based on averages over time. Your package may move through the system in less time if changes occur.
These changes can include new laws, trade agreements, contractors, and border procedures. 
Lost and missed In Time deliveries
Lost and missed deliveries are where an In Time package tracking number comes in handy. In Time can use the number to backtrack where the shipment is and what can be done.
What happens if you miss an In Time delivery
More than likely, the company will make a few delivery attempts. You may receive a note or door hanger requiring a signature indicating when a driver will be back.
Try to make arrangements to be at the destination during delivery times. In some cases, you may be able to sign the door hanger and have the courier leave the item.
Other solutions include rerouting the package to another location or having a trusted neighbor sign for the package.
What to do if you haven't received your In Time package
Contact the company immediately. Inform the support agent if you have an In Time tracking number or other details. You may get a refund for the items if you have insurance.
In Time tracking FAQs
Here are the answers to some of the most frequently asked questions about In Time package tracking.
How do I track my In Time' package?
To track your In Time package, enter the tracking number from your confirmation email into the In Time website tracking tool or mobile app. You'll then find the real-time status of your delivery and get updates throughout the process.
Does In Time's package tracking work internationally?
In Time tracking works for international shipments as well as domestic ones. With their comprehensive tracking capabilities, you'll stay informed about your package's delivery status no matter where it's headed.
Can I track multiple packages at once?
You can track multiple packages at once using In Time's tracking. Simply enter the tracking numbers for all your packages into website tracking tool and you'll find the real-time status of each one.
What if I have a problem with my In TIme delivery?
In Time's tracking system offers customer suppor if you have any issues with your delivery. You can contact their customer service team through their website or mobile app.
Is In Time delivery fast?
For the most part, yes. In Time works diligently to deliver each item as quickly as possible. The company uses modern supply chain methods and software applications to keep delivery times short.
Can I track an In Time package by address?
You can contact an In TIme support rep with the address if you've lost your tracking number. In Time may find your package and status using the origination or destination address.
How do I know if my In Time package is stuck in customs?
To know if your In Time package is stuck in customs, you can use the In Time tracking tool to check its status.
If your package has been held up in customs, you may find a status update indicating that it is being processed or awaiting clearance, or an email from the seller.
Additionally, if In Time has delayed your package beyond the estimated delivery time, it could be a sign that it's stuck in customs. In this case, you can contact In Time's customer service team for help.
In Time tracking conclusion
In Time tracking is a game-changer for online shoppers. With its real-time updates and comprehensive tracking capabilities, you can stay informed about your package's delivery status every step of the way.
By using In Time tracking, you can avoid the frustration and uncertainty that comes with not knowing when your package will arrive, and the get peace of mind to shop with confidence.