6 minute read
How to Identify and Avoid Delivery Package Tracking Scams
If you frequently shop online, you should definitely be aware of parcel tracking scams so you don't fall prey. Learn more about them here.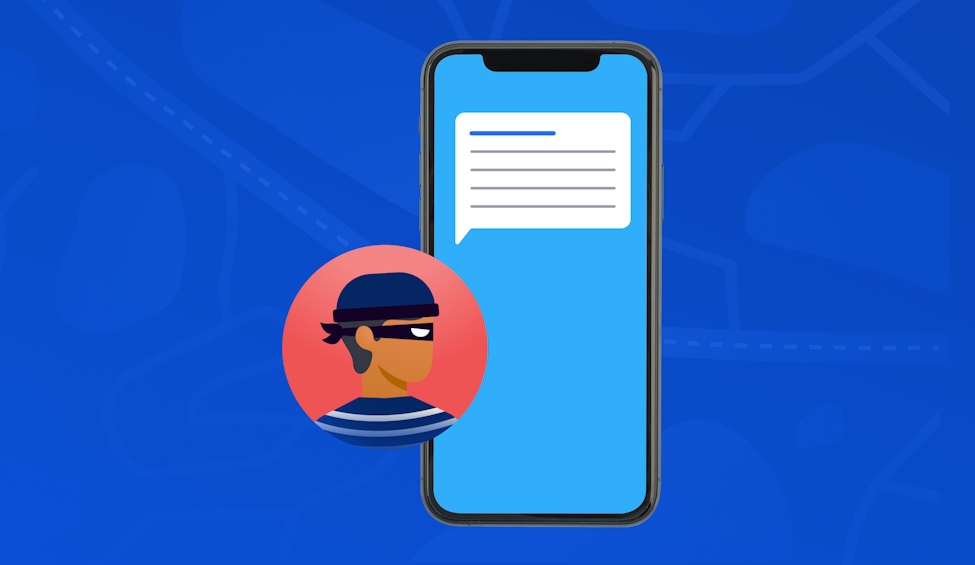 Delivery package tracking scams might be more prevalent than you think.
In fact, package delivery frauds are the most common smishing scams. 
Scammers sent more than 23 billion fake delivery messages in 2021, accounting for 26% of all scam texts. 
If you're someone who shops online a lot, you might have several package deliveries every week — making it more difficult to keep track of all of them. 
So, it's especially important to understand how to identify package tracking scams to avoid them.
Besides knowing how to identify these scams, you should also know what to do when you receive one.
I go over everything you need to know about package tracking scams so you can focus more on that exciting feeling of getting a delivery and less on worrying about accidentally giving up sensitive information.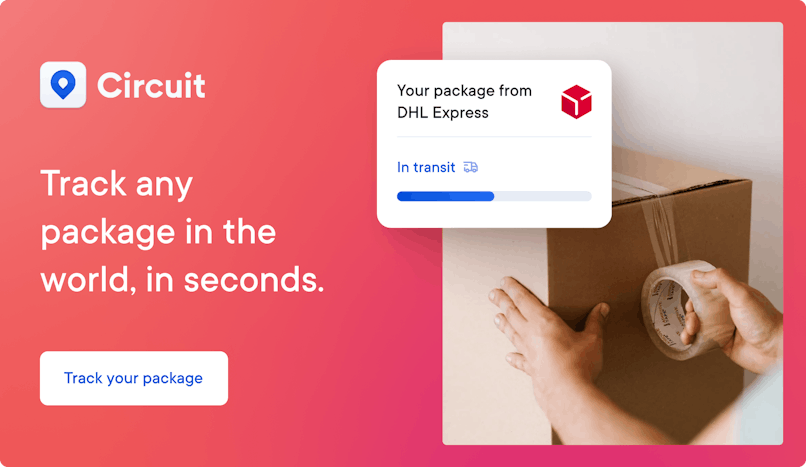 What do package tracking scams aim to get from you?
Smishing and phishing scams attempt to get you to turn over sensitive information.
Smishing uses text messages to deceive users into clicking on a fraudulent link or sending over private data. 
On the other hand, phishing uses email as its entry point of attack.
This can include Social Security numbers, credit card numbers, and account passwords. 
There are several ways in which these phishing and smishing scams work.
Scammers may impersonate tracking companies and send messages or emails with links designed to download malware onto your device.
If you click on these links, the attacker may receive basic information like your device information, approximate location, and other data.
Scammers may also get you to visit certain links and ask for personal or financial information. 
They may even ask you to send payment in exchange for early package delivery.
The primary goal of delivery scams is to steal your data or money.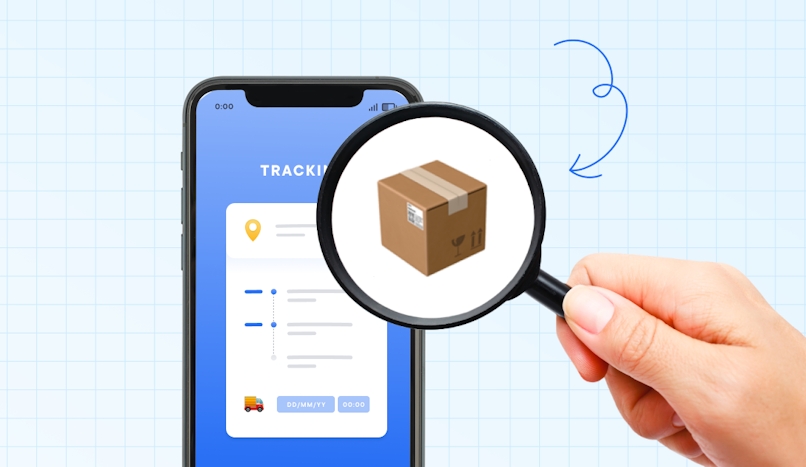 How to identify a package tracking scam
There are different ways you might be roped into a delivery scam.
This can be an email attempting to get personal and financial information from you or a message asking you to pay a small amount of money in return for a quicker delivery.
It's important that you stay vigilant, identify these scams, and make sure you don't share any data or make any payments. 
The next section goes over some common warning signs.
Common warning signs of a package tracking scam 
According to the Federal Communications Commission (FCC), while there are different types of delivery scams, some common warning signs include:
Unexpected and urgent requests for money
Appeals for personal information
Requests for financial information
Grammatical and spelling errors
Use of excessive exclamation marks or other punctuation marks
Unsolicited emails from unspecified email addresses
Unsolicited text messages from unspecified numbers
Claims that you've won exclusive rewards or large sums of money
Package tracking scam message examples 
Now that you know the warning signs of package delivery scams, we'll go over some examples of email and text message scams to help you weed out the fraudulent ones the next time you're expecting a delivery. 
Delivery services won't ask you to pay for shipping after payment has already been made. 
This text message comes across as suspicious because they're asking the customer to make an urgent payment — even though the amount is quite small. 
Plus, the tracking number doesn't seem legit since most tracking numbers are eight to 40 characters. 
If you get a message like this, it's best to check the tracking number against the one your delivery company sent and contact them if something seems fishy.
This text scam neither mentions the delivery service nor the tracking number. 
Additionally, it has a suspicious link. 
If you get a message like this, it's best to ignore it.
This email raises a few too many doubts. 
First of all, the sender's email address isn't that of a delivery company. It also says it's from "Customer Care," which is quite ambiguous. 
The email indicates that the scheduled delivery date is Sept. 12 in one place but Sept. 26 in another.
The email was also sent more than a month before the delivery date — usually, domestic packages ship within three to eight postal days. 
The name of the delivery service provider they're trying to impersonate — FedEx — is misspelled across the email. The reference ID also seems generic.
If a customer hasn't paid for shipping, the delivery process won't begin. 
So, the "outstanding customs payment" message indicates that this is a phishing attempt. 
Secondly, if the package hasn't cleared the customs stage, there's no way to tell that the delivery address is incorrect.
Delivery companies don't offer rewards. 
This message is an attempt to get the customer to click on the link so malware can be downloaded onto their device. 
This email has many red flags! From grammatical errors to asking the receiver to click on a random link, it's clearly a phishing attempt.
The FedEx office address (including the area code) mentioned at the top of the email is incorrect. The name of the company is inaccurate. The email also asks the recipient to pay a certain amount to receive a certified check. 
If you get an email like this, contact the delivery company to inform them about the phishing attempt. 
Most importantly, don't respond to the email or click on any links.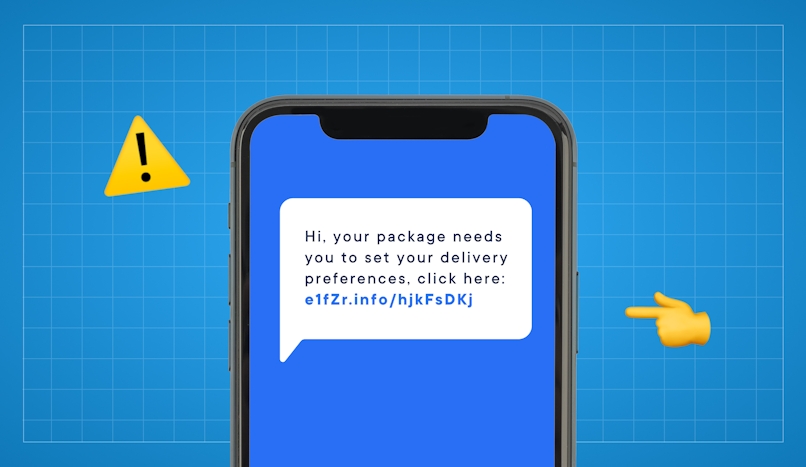 What to do if you think you've been sent a package tracking scam
Unwarranted or suspicious texts or emails related to delivery can be phishing scams. 
These messages usually contain a "tracking link" with a phone number. 
The message usually prompts you to click on links to update your delivery preferences (like payment or delivery details) to help the process along. 
Once you click on the link, you're redirected to a website that asks for your personal information. 
The website may also auto-install malware onto your device, which acts as a third-party backdoor that helps hackers gain access to your personal information. 
If you're suspicious of a link or contact number sent to you by email or SMS, the first thing you should do is contact your delivery courier. 
Use your username and order reference ID to locate your package and verify the last message sent to you by the service. 
Be sure to mark all unwarranted communication as spam and report it to your delivery service. 
The following is a list of common phishing delivery texts put out by FedEx: 
Requests for money in return for package delivery
Requests for personal or financial information
Texts containing links to misspelled or slightly altered website addresses, such as "feddex.com" or "fdeex.com"
Texts that your computer flags as security certificate errors
How to safely and reliably track packages
The safest way to get package tracking information is through your delivery service's official web portal. 
Leading delivery services like FedEx, DHL, and USPS have dedicated portals where you can check your delivery status and request email or text message updates. 
A few pointers that you should keep in mind are: 
Emails are always sent from one of the service's official email addresses. For example, DHL only uses @dhl.com, @dpdhl.com, @dhl.us (or @dhlparcel.us), or @dhl.uk (or another country's domain).
Delivery services don't send text messages using random or unregistered numbers. 
Delivery services don't send shipment updates or payment requests unless prompted by you at the time of booking the delivery or later through their delivery portal. 
You can also use a reliable package tracker like Circuit Package Tracker to keep up with your deliveries.
Our package tracker can help you find your package anywhere in the world within seconds.
Just type the tracking number into the search box and click on the "Track my package" button. Circuit Package Tracker can also auto-detect the carrier for you.
You can also download the Circuit Package Tracker app for your Android or iPhone. 
The Circuit Package Tracker app's on-demand push delivery notifications and handy map view can help you monitor your deliveries in real time.