14 minute read
How to Track My Package: Answers to Your Common Questions Solved
If you do online shopping, ship items for personal or business reasons, or plan to ramp up how much you send and receive, here's how to track your packages.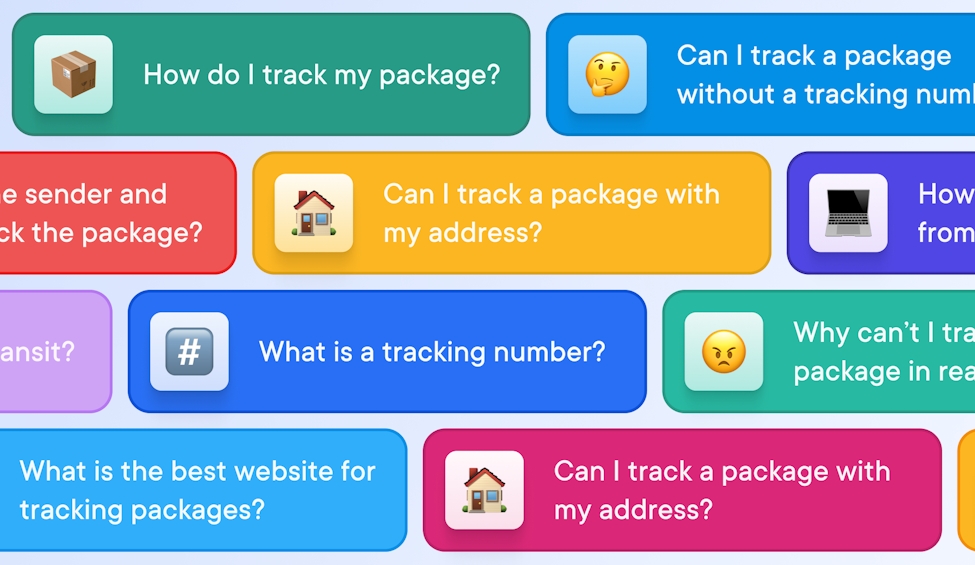 If you've just sent a gift or you're excited about your latest online purchase, you want to know when it will arrive.
You're not alone. The number of parcels being sent around the world continues to increase. Pitney Bowes reports that:
there were 131 billion packages shipped worldwide in 2020
that figure tripled over the six years previous to 2020
the number is expected to double again by 2026
That means a lot of us are wondering: How do I track my package?
We're here to help with our in-depth guide to how to track a package, including answers to all your questions.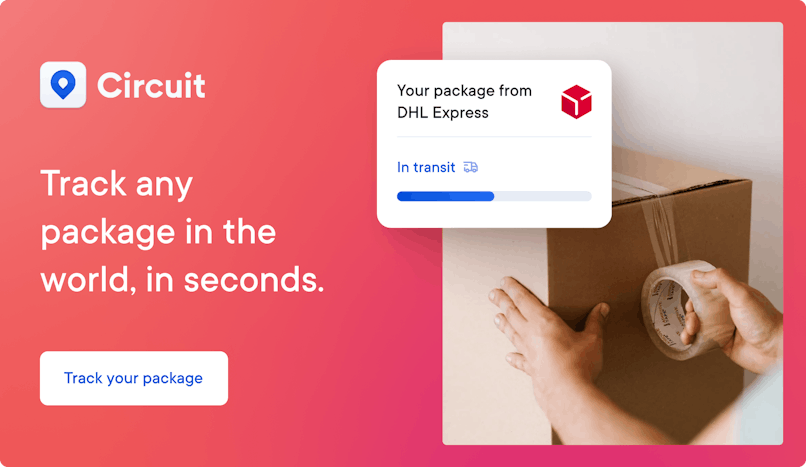 Most common package tracking questions
Around the world, the United States leads the way in the value of what is shipped, with a package spend of $171.4 billion out of $430 billion total, according to Statista. That's a lot of money shipped every day. 
This number includes packages sent business-to-business, business-to-consumer, consumer-to-business and of course personal shipping. We may not write and send letters, but we still send gifts. So we are all interested in knowing how to track my package.
Added to that is the worry over having packages stolen or going missing. The New York Post reported that 210 million packages "vanished" from porches across the United States in 2021. That makes it even more important to know how to track what we send, or what we're expecting to arrive at the door.
Here is your guide to the most common questions asked about package tracking.
How do I track my package?
Each delivery service, such as DHL, UPS and Fedex, has their own service for tracking packages. You simply visit their website and enter the tracking number. The United States Postal Service track package function works the same way. There are other services available too, like Circuit Package Tracker, which can even auto-detect the shipping company if you don't know it.
What is a tracking number?
A tracking number is a unique code assigned to a package when it is shipped. These numbers take different forms depending on the shipping service. The number is the identification or ID attached to that package, allowing it to be identified and traced. It is included on the package, often next to a bar code. The code or number is scanned all along the package's journey: when the package is sent, while it is en route to its destination, and again when it is delivered. That allows the location of the package to be traced.
Can I track a package without a tracking number?
It depends. In some instances, you can. For instance, to use the Fedex track a package service without a tracking number, you can use a reference number associated with your shipment, or a purchase order number. The USPS track my package service is made possible by setting up a USPS Informed Delivery Account. UPS also gives a reference number. The process is definitely easier with a known tracking number.
Can I track my package with my address?
In short, no. The only way to use your address to track a package is if you have signed up for an account with the service provider. The USPS Informed Delivery Account, for instance, will manage package deliveries, such as special requests for drop-off. The account will be associated with your address. Otherwise, a tracking number is the best way to track a package.
How to track a parcel from an online store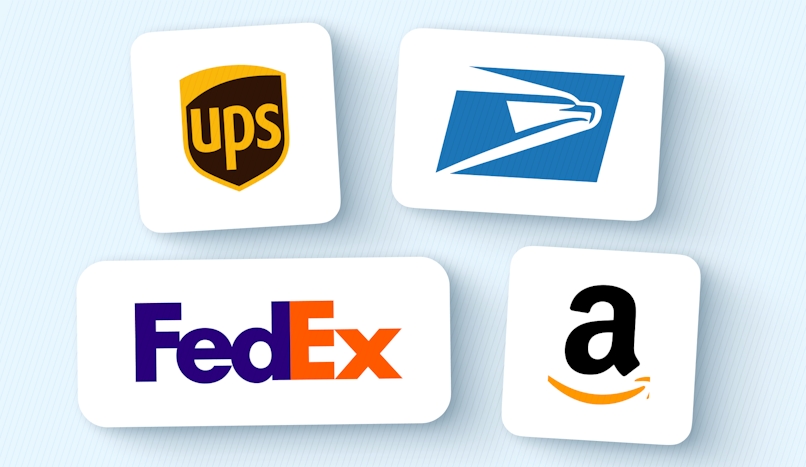 The popularity of e-commerce continues to increase, even from one quarter to another. The United States Department of Commerce reported that U.S. retail e-commerce sales for the fourth quarter of 2021 was $218.5 billion, an increase of 1.7 percent compared to the third quarter.
Most businesses that sell online now give you tracking information, as it helps with sales and increases customer satisfaction.
You need to keep the information sent by the company, including the name of the shipping service they used to send your purchase. Then you go to that company's website - UPS, for instance - and enter the tracking information. You can also use a third-party tracking app like Circuit Package Tracker, and enter the tracking number to get a status update. 
What if you can't track a package for a long time?
There are a number of reasons that you can't get tracking information on your package, when the company's information doesn't seem to update and your package is in limbo. 
Here are a few:
Bad weather slowed down delivery, so your mail isn't actually moving through the delivery process.
The barcode has become damaged, making it impossible to scan an update into the system.
Human error has resulted in the package not being scanned properly, either initially or at one of its stops along the way.
There's a logjam somewhere along the journey, like a large processing facility that's overrun with holiday mail.
The package was delivered but not scanned, so you don't actually know it arrived at the destination.
The package is lost….it happens!
If tracking shows a package was delivered but you didn't get it, what do you do?
This is an issue that could have an easy solution - like the package was hidden in a safe location by the delivery driver.
You can check the delivery confirmation as it will sometimes state where the package was left: "on back porch," for instance. Look around in case the driver put the wrong location on the update. It's also worth checking with neighbors, in case it was delivered next door while you were away. 
Maybe the package is actually "almost" delivered. USPS states that in some cases, the package may show as "delivered" but could actually take an additional 24 hours to show up on your doorstep. If your package can't be found, you will likely have to contact the delivery company's customer service line to find out exactly what happened to your package. 
Check the shipping address closely. If a number or name was written incorrectly by the sender, the package could in fact have been delivered. It was just sent to the correct address on the package, which turned out to be the wrong address due to a mistake.
Can both the sender and receiver track the same package?
Yes. Since tracking simply involves entering the tracking number, anyone can check the status of a package. Most delivery companies don't post sensitive information like package contents on their status pages. Detailed information is found in a personal account, like when you set up a USPS Informed Delivery Account.
Can I share my tracking number with someone?
Yes. Once again, anyone can check the status of a package on its route to its final destination. Personal or sensitive information is not included in these updates. 
Why can't tracking tell me where my package is?
There are a few reasons that the tracking is not up-to-date and you can't find your package. If you're waiting on a shipment, perhaps it has not yet been picked up and scanned, or the pickup driver forgot to do the initial scan. If you've purchased something, it could still be at the store, even if the seller has booked a shipping company to come get it; the tracking information will be updated when the package gets picked up.
Your package could be already on its way without having been scanned first. It could be stuck at a mail or sorting facility, or the barcode could be damaged and not able to be scanned. It is possible that the country of origin or destination doesn't have tracking capability.  
Why can't I track my package in real-time?
Your package gets scanned in several different locations along its journey. In each transit location, the barcode is scanned and that gives you an update to the tracking information for your package. That doesn't mean you get real-time information on your package.
Instead, you are getting information on its last scanning location. Once you check the status, it may have already moved along to the next location in the mail. Just because you don't know the exact real-time location of your package does not mean it is lost. 
Want to help prevent stolen packages?
With the rise in the number of "porch pirates," those who steal packages from doorsteps, there is increased awareness of protecting packages when they are delivered.
Most delivery companies encourage you to sign up for an account, and then use it to manage deliveries. For instance, the FedEx Delivery Manager lets you ask for a package to be redirected to a secure location. You can also place a hold so the package isn't delivered until you want it, or you can give you instructions to the delivery driver.
For example, you can ask the driver to put the package on the side of the house instead of the front porch, or to ring the doorbell when they arrive.
Why can't I track my package from China?
This is another instance where there could be different reasons that your package can't be tracked. For instance, USPS track package services are only available for some services. It could be that the shipper does not give you tracking. Or, it could be that only some type of mail (registered mail with China Post, as an example) is eligible for tracking.
What is the best website to track my package with?
You can use the website of the company that is looking after your package. You can also use third-party tracking apps. Circuit Package Tracker can find your package anywhere in the world, including the USA, UK, Europe, Australia, Canada and South America. It's particularly helpful if you don't know or don't remember what delivery service is handling your shipment because it can auto-detect the carrier for you.
What do the different types of tracking status mean?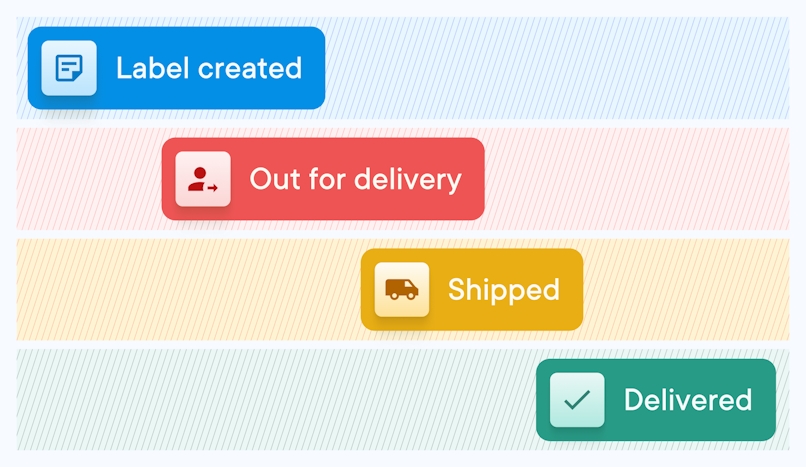 When your package is scanned at each step of its journey, the tracking information is captured and updated. Depending on the carrier handling your package, there are different types of status reports you will receive when you check your tracking number.
Here are several status updates you may see for your package (note that we will go into detail below on some of the more common ones):
Label Created: The sender has given shipping and billing details to the delivery company.
Shipped/On the Way/In Transit: The package is moving through the carrier's delivery network. Your package may continue to show this same status until the final leg of its trip. 
Out for Delivery: It's on a truck or other vehicle and soon to be delivered.
Delivered: It's arrived at the final destination. 
What does it mean when your package has been tracking "in transit" for more than a week?
A package can get stuck "in transit" for a number of reasons. It could be in a moving vehicle, or waiting to be loaded into a vehicle, and therefore between the scans that will give you an update. It could be stuck in a sorting facility.
It may have been held up by bad weather, or be delayed at customs if it has to cross a border. It could also mean that it hasn't been scanned recently - it got missed or forgotten when it should have been scanned. 
What does it mean when a package is "In Transit" or "On its Way"?
That means just like it sounds - the package is on its journey to its final destination. It does not tell you if it will arrive on time as scheduled, or whether it will be early or late.  If your delivery date has passed, and the status still says "On Its Way," it means the delivery company does not know when it will arrive, but it's still in transit.
How many days will the status "In Transit" stay on tracking?
A package will often remain "in transit" for the entire trip, until the final step where it is out for delivery. Some shipments that have to travel long distances may not be scanned again until they reach their destination hub. So it could remain in transit for many days, depending on the shipping service you paid for and the distance it has to travel.
What does "in transit arriving late" mean?
This one is self-explanatory, meaning your package is traveling slower than expected on its way to its destination. Perhaps there was a targeted delivery date that won't be met. Or the package is held up by bad weather or other travel issues. If the expected delivery date is not what was first reported or what you were told, you will see the "in transit arriving late" status update.
What does it mean when my tracking page says "Ready to go"?
This is most common when you purchase something online. The seller will give you a status of "Ready to Go" or "In-Process" when the package is being prepared or is actually ready but has not yet been picked up by the delivery company. In other words, it's "ready" to leave the seller's warehouse but has not yet departed. 
Why does my order status say "Available for Pickup"?
This status shows up when your package is back at the carrier's facility and not on your porch. There are several reasons it didn't end up at your address: the package required a signature but no one was home to sign for it; the package is deemed too valuable to leave on the step; or, it didn't actually get into the truck for delivery.
This final situation does not happen very often, but in a busy season, it might be better to have you pick it up rather than further delay delivery. If the package is available for pickup, you'll receive a notice on the mailbox or door that tells you where to get the package.
What does "Out for Delivery" mean?
This is when you can start to get excited about the arrival of your package. It has now been placed into a delivery vehicle by the driver, who scanned the barcode when the package was picked up. "Out for Delivery" means you should receive it within the next 8-12 hours. 
If the package can't be delivered, it will remain out for delivery. For instance, if traffic was bad and the driver couldn't get to your address, it would be delivered the next day, when the driver resumes a daily route. 
What does it mean if a package is shown as "Out for Delivery" for many days?
This is another situation that happens for various reasons: the delivery driver can't find the package in the delivery truck or van; the package has been incorrectly scanned as out for delivery when it is actually in transit; it was placed in the wrong vehicle for delivery; and, in the worst-case scenario, it is lost. Not all packages are stolen off the doorstep - some end up at the wrong house or simply lost in transit.
Can you track a package beyond the "on vehicle for delivery" status?
No, not until the status changes to "delivered." Once your tracking information shows that your package is on a vehicle and on its way to delivery, you won't receive more information about its progress. Delivery companies will not share detailed information like delivery routes, the main reason being the safety of their drivers. The company may track that information, but they don't share it with the public.
How to track a package from an online store?
How do I track my Amazon package?
If you've ordered something from Amazon, you use the "Your Orders" section of your account on the Amazon website or mobile app. 
Once you open Your Orders, you select the specific order you want to track, choose Track Package next to your order, and select See All Updates. You'll get delivery updates on that order.
Note that you may not see tracking information immediately, depending on the delivery method you chose. As well, some packages simply are not able to be tracked, like standard international deliveries.
Amazon has a Missing Tracking Information section that helps define why tracking information might not be available. There might be a delay in updates to the tracking database, for instance, or the marketplace seller may not have given Amazon tracking information.
In some cases, items purchased from third-party sellers on the Amazon Marketplace can be tracked. It's possible if the seller has shared this information with Amazon and you have chosen a traceable shipping method.
How do I track my UPS package?
Like other carriers, UPS gives you tracking information by simply typing in the tracking number in the appropriate spot on the UPS website. You can also use a purchase order number or a customer number to track shipments without tracking numbers.
A UPS My Choice account will give you up-to-date delivery alerts. You can also track the status of multiple packages in a calendar view. It's available online or on a mobile app. You'll receive alerts when your package status changes, from the time it ships to the time it arrives. You can also set preferences to receive text or email alerts, and you can reschedule or redirect your packages if needed.
When you log into your ups.com account, you can view up to 75 of your most recently tracked shipments and store up to 50 tracking numbers in your Tracking History table for easy access. 
How do I track my FedEx package?
The FedEx website has its tracking service on the front page, with the ability to enter up to 30 tracking numbers in the track FedEx package service. FedEx also lets you search for your package using a reference number or purchase order number, or a Transportation Control Number for government orders. You can also sign up to require a proof of delivery, which you can view online.
FedEx also gives you the ability to search using an email. To do so, you compose a new email message to track@fedex.com and leave the subject line blank. In the body of the message, you type your job order or tracking number, or type "account" followed by a space and your FedEx account number, followed by the reference number for the package. You can include up to 30 order, tracking or reference numbers per email.
Another option is to sign up for an account with the FedEx Delivery Manager, which gives you the ability to get special instructions for delivery and more. A customized tracking dashboard is valuable for businesses shipping every day, or an individual who wants to track multiple packages at the same time. FedEx also has a mobile app.
How do I track my USPS package?
Some USPS services include package tracking, and some services cost extra for tracking. The best way to use USPS track a package is by using the USPS tracking number. 
There are several places you can find your number: on the shipping or sales receipt or e-receipt; the online label record; the receipt for insurance, if you chose to purchase some; or the bottom portion of the USPS tracking label, which peels off.
Then you use the number to track a USPS package online, by entering the number into the USPS website. If you lose your tracking number, you're out of luck unless you have set up a USPS Informed Delivery Account. It lets you digitally preview your mail, manage package deliveries, and track your packages. If the package doesn't arrive, you'll have to file a Missing Mail search request.
Tips about how to track any package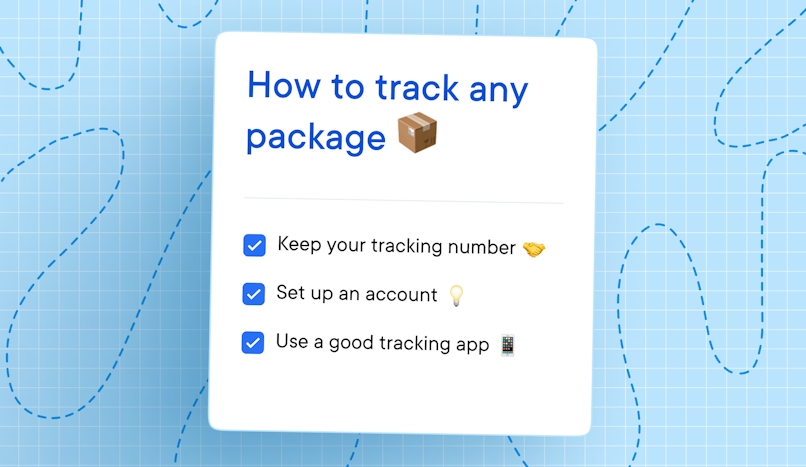 If you do a lot of online shopping, you ship items for personal or business reasons, or you plan to ramp up how much you mail items and receive them in the mail, here are some of our top tips about how to track any package:
1. Make sure you keep your tracking number
This is the easiest way to track any package from any service provider or online store and in multiple ways - online, on different apps or platforms, or even by calling customer service. Some carriers may call it a reference number or have a different name for it, but the barcode and tracking number remain the easiest way to follow the journey of your goods. 
2. Set up an account
If you do a lot of shipping and/or receiving, set up an account (or accounts) with your carriers of choice. This can allow you to monitor shipments, give you special delivery instructions, and more. That will require only one account if you always use the same service provider. But even what seems like a hassle in having to set up multiple accounts will make it easier to monitor shipments in the long run. 
3. Use a reliable tracking app
If you use different carriers, use a universal tracking service like Circuit Package Tracker app, which can be downloaded for your Android or iOs device. It has a map view that shows where your package is, or you can use a simple search and view the route of your package as it travels - even overseas. You can also customize alerts to get a notification when there are any changes to your delivery. The best part is that it will auto-detect the carrier, even if you don't know or have forgotten who is delivering your packages.
How to track my package: conclusion
We may not write each other letters anymore, but we continue to send packages in the mail or with private delivery services. In fact, more packages than ever are traveling the globe, largely due to the explosion in popularity of online shopping. Which leaves many of us wondering "how do I track my order?"
All that sending and receiving makes it more important than ever to know exactly where your package is, and when it will arrive. With Circuit Package Tracker, you can check the status of a package sent with any company, to or from almost any country, online or with a mobile app. It will even auto-detect the company if you can't remember or don't know who is handling your package.
With our guide on how to track and a package, and answers to all your common questions solved, you'll be able to track any package at any time.