21 minute read
13 Last-Mile Delivery Companies and Startups to Watch in 2023
Discover the top 13 last-mile delivery companies and startups set to revolutionize the logistics industry in 2023. Stay ahead of the game with our guide.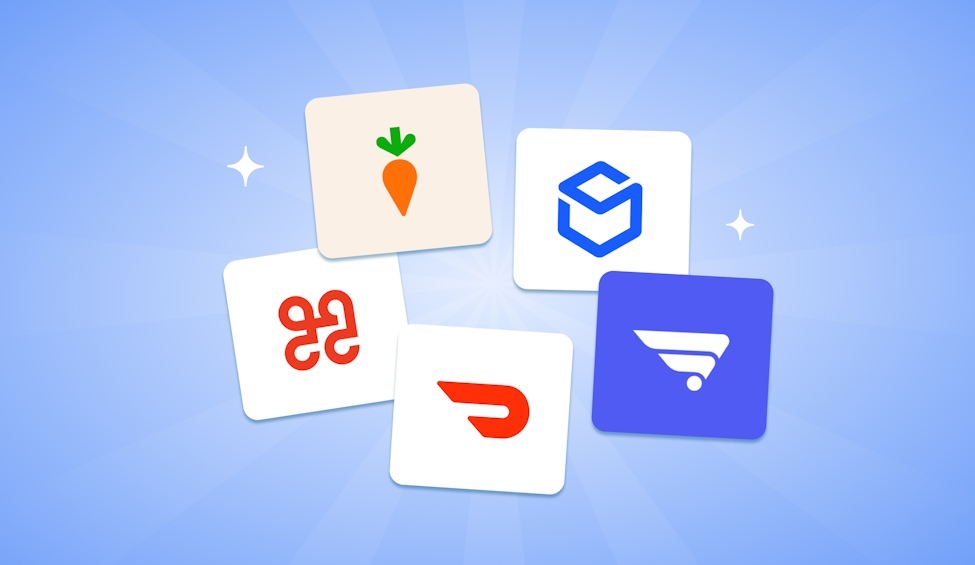 Last-mile delivery companies play a crucial role in the eCommerce industry. Optimize your last-mile delivery operations with Circuit for Teams.
Key takeaways:
The COVID-19 pandemic accelerated the shift toward eCommerce and home deliveries, increasing demand for reliable and efficient last-mile delivery services.
Circuit for Teams, Zipline, ShipBob, and Starship Technologies are among the top companies revolutionizing the last-mile delivery industry with advanced logistics and autonomous technologies.
Sustainability is becoming a key factor in the delivery industry, with customers and companies seeking eco-friendly options to reduce their carbon footprint.
Last-mile delivery is an essential part of the logistics industry that involves the final transportation of goods from a delivery hub to the customer's doorstep.
It's the final stage of the delivery process — and customers expect fast, reliable, and convenient service. 
If your company gives customers a disappointing last-mile experience, such as late or damaged deliveries, you can deal with frustration, negative reviews, and lost loyalty. 
On the other hand, a smooth and hassle-free delivery experience — with timely and accurate notifications — can increase customer satisfaction and result in repeat business.
That's where investing in last-mile logistics and partnering with a reliable delivery service comes in.
In 2022, we speculated about what the future of last-mile delivery might find like. Now, it's time to check out real-world trends.
In this article, we highlight innovative and promising last-mile delivery companies in the USA and across the globe. 
These companies are changing the game with their technologies and strategies to streamline the drop-off process.
What are last-mile delivery companies?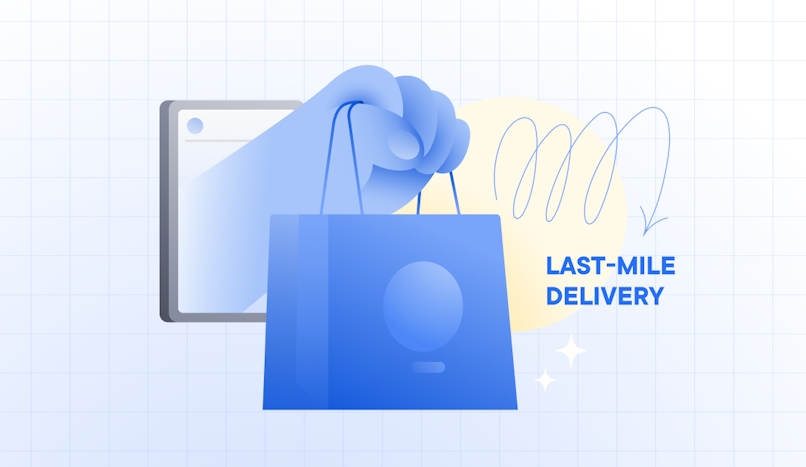 Last-mile delivery companies are the unsung heroes of the eCommerce world.
They specialize in completing the final leg of the order fulfillment process by getting packages from the warehouse or distribution center to their final destination — the customer's doorstep — with speed, accuracy, and efficiency.
Whether you're a small online business or a large retail store, you know how crucial it is to make sure your customers get their packages on time and in perfect condition. 
That's where last-mile delivery companies come in — using innovative solutions like automation, optimized routing, drones, and crowdshipping to transport packages cost-effectively and with lightning speed.
Suppose you want to take your last-mile delivery business to the next level. 
In that case, partnering with a last-mile delivery company like Circuit for Teams can offer optimized routes and a range of features to streamline your order fulfillment process. 
Customer expectations have increased, and same-day or next-day delivery is now the norm. 
If you're struggling with outdated and manual delivery processes, it's time to upgrade and digitize. 
Sticking with existing solutions that no longer meet the growing needs of your business can hurt your brand's reputation and result in lost sales. 
Your competitors are offering in-house delivery services, and if you're not keeping up, you're losing out on potential revenue.
Don't risk your business's growth and profitability by ignoring the need for a modern last-mile delivery solution. 
With Circuit for Teams, you can enjoy real-time route optimization, proof of delivery, and other powerful features to enhance the last-mile delivery experience.
Let's explore the current top companies in last-mile delivery.
Top 13 last-mile delivery companies and startups in 2023
If you're searching for the top last-mile delivery companies to track in 2023, search no further. These are the most innovative and promising last-mile delivery companies changing the game in 2023. 
My selection process considered the overall delivery experience, unique innovations, future market potential, and funding. 
With the growing demand for eCommerce and the rising expectations of customers, last-mile delivery companies have to be at the top of their game. 
From robotics to on-demand delivery, these companies are revolutionizing how we get our packages.
1. Circuit for Teams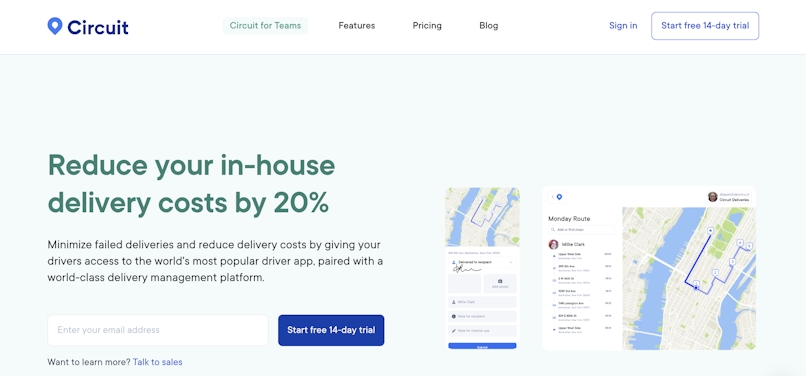 Well, it's official – Circuit for Teams is at the top of our own list of last-mile delivery companies to watch in 2023! 
As you may know, we're the creators of the highly popular delivery route optimization app, Circuit Route Planner. 
We were founded in 2017 to improve the last mile delivery experience for drivers, retailers, and their customers.
Our route optimization software could reduce your in-house delivery costs by 20%. We help entire delivery companies manage multiple drivers, capture proof of delivery, track your team in real-time, send notifications, and more. 
We're proud to say we have customers worldwide, and our driver app is available in hundreds of languages. 
We're always working with drivers and dispatchers to collect feedback and improve our products.
Why we made the list 
If you run a delivery company, you know how challenging it can be for drivers to manage multiple stops and deliveries each day. 
That's where Circuit for Teams comes in — it digitizes and streamlines the entire delivery process, making your job easier and more efficient. 
With Circuit for Teams, you can easily manage your delivery team, plan optimized routes, capture proof of delivery, and send notifications to recipients — all while reducing your workload and saving valuable time. 
Circuit also offers live route editing and detailed reporting.
Plus, by scaling your in-house team and moving away from contract couriers, you can gain a competitive advantage and reduce costs. 
As we continue to improve and expand our software, you can expect more benefits for your delivery business. 
For example, dispatchers can now view real-time status updates of stops and make live route changes, making the delivery experience even smoother.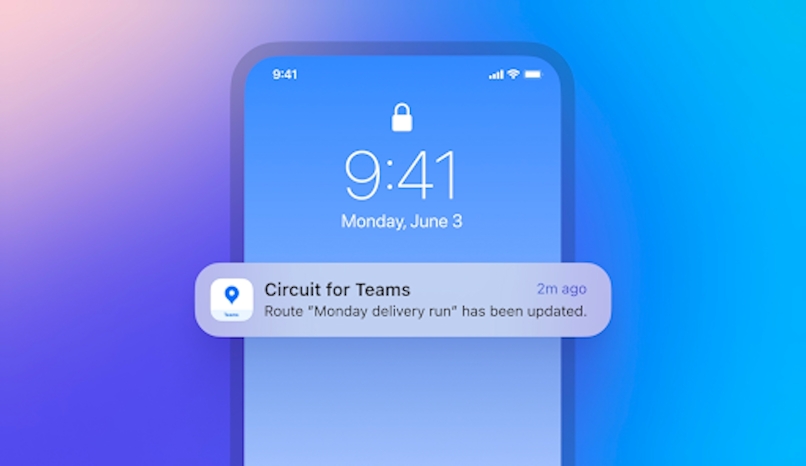 We've also added the ability to offer your customers dynamic or fixed delivery windows. This feature offers greater transparency and flexibility to your customers, which can help improve their satisfaction with your service.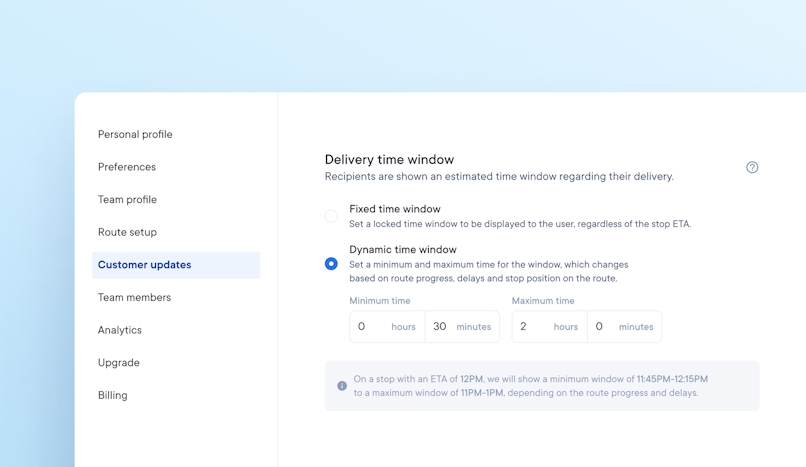 Businesses can now prioritize certain stops by selecting them to be first or last on a route. This feature improves delivery efficiency and can help you better manage your deliveries.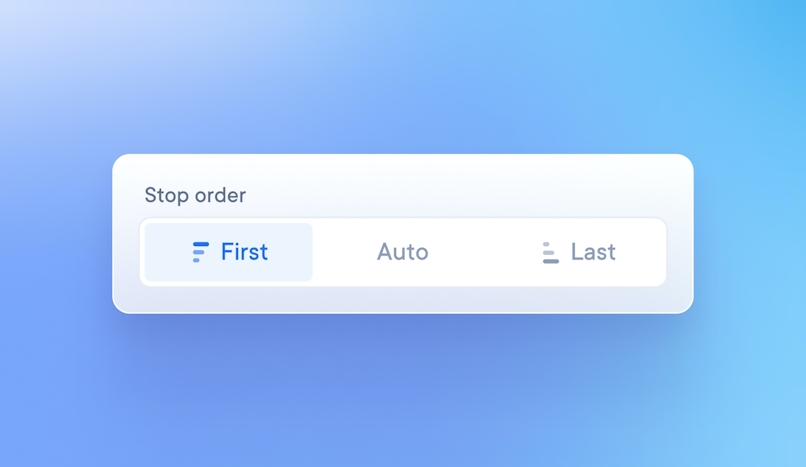 We've also enhanced our integration capabilities with our Webhook API feature. This allows for seamless integration with popular eCommerce platforms like Shopify and Zapier, making it easier to manage your deliveries across multiple platforms.
We're committed to enhancing our last-mile delivery products. And our dedication to innovation has made us a force in the last-mile delivery industry.
Try Circuit for Teams free now to get started in five minutes..
Future prospects
Circuit has ambitious plans for the future. Our co-founder and director, Jack Underwood, predicts that by 2027, we'll power billions of deliveries every year, making delivery easier and more convenient for millions of businesses like yours.
Our goal is to make last mile delivery easy and reduce the costs for all involved., Revolutionizing the logistics industry by continuously improving and developing solutions.
So, if you're looking for a reliable, efficient, and cost-effective tool for your last-mile delivery needs, keep tabs on Circuit for Teams.
2. Instacart — grocery dominance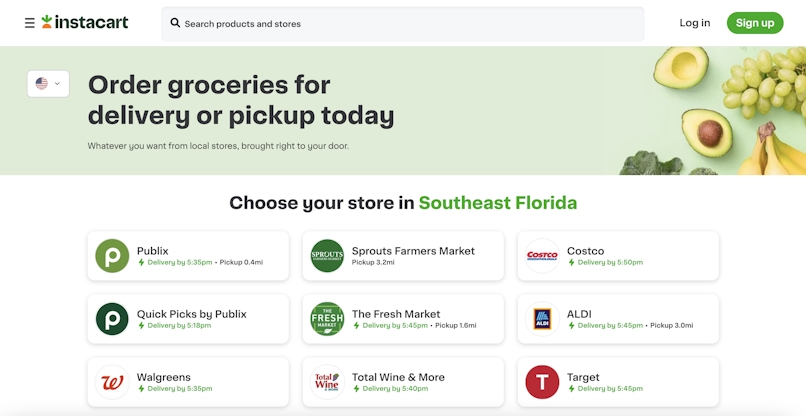 Instacart is a leading online grocery delivery platform that partners with popular national and regional retailers like Costco, Kroger, and ALDI to deliver groceries to customers' doorsteps. 
The Instacart marketplace offers access to over 900 retailers and local grocers that customers love. 
Consumers can use their computer or mobile device to shop from their preferred stores and schedule delivery within an hour or later in the day or week. 
Delivery times depend on store operation times, which may include holidays. 
In addition, Instacart offers a pickup option, allowing customers to shop on the platform,choose a pickup time, and pick up their groceries at the store.
Why it made the list
Instacart has witnessed significant growth and expansion in recent years, making it a top player in the last-mile delivery industry. 
With steady demand in the grocery business and a growing desire for quick delivery, Instacart has minimized delivery service costs in the industry. 
Instacart offers a speedy delivery service and assists businesses in reaching new customers in various cities. 
It's the top dog in the high-tech grocery delivery industry. They give excellent service to local grocery stores in the US and Canada, helping them manage their growth with on-demand delivery platforms.
Future prospects
One reason Instacart is worth watching is that the company is not only focused on grocery delivery but also expanding into the health care industry. 
For example, Instacart recently announced its Instacart Health product suite, which aims to promote and scale food-as-medicine programs. 
One of the first health care organizations to use Instacart Health is Boston Children's Hospital. 
The hospital wants to help kids get the nutrition they need to manage and maintain their health.
Another recent development from Instacart is its new marketing solutions and expanded loyalty programs for retailers, which drive greater customer affordability. 
In February, the company introduced more earnings opportunities for its drivers with multistore add-on orders — increasing efficiency and eliminating drive time to and from customers' homes before shopping additional orders.
3. DoorDash — food on demand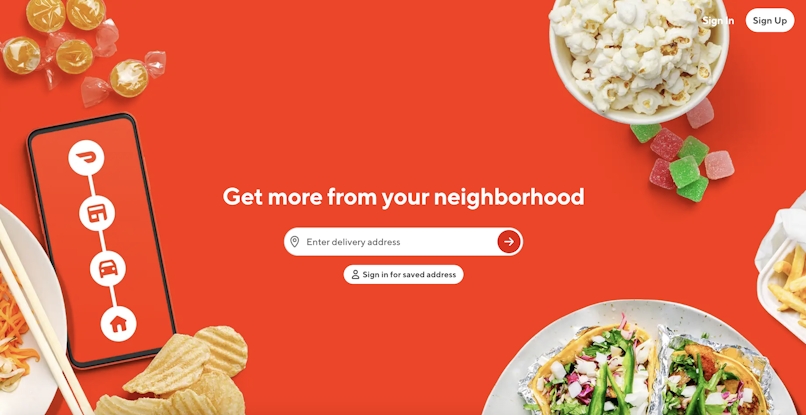 DoorDash is a popular online food ordering and delivery platform. 
The organization, headquartered in San Francisco, California, links customers with their preferred local restaurants in 27 nations. 
DoorDash offers multiple delivery choices, such as same-day delivery and subscription services for recurring users.
Why it made the list
DoorDash is one of the top last-mile delivery companies to watch in 2023 due to its continued growth and expansion. 
The company announced several new partnerships with retailers, including Lush Cosmetics, Victoria's Secret, and Party City. 
It's also introduced new shopping features — including delivery windows, express delivery, enhanced search within retail stores, and frictionless in-app communication. 
DoorDash has consistently added new features to enhance its customer experience and expand its offerings beyond food delivery. 
Future prospects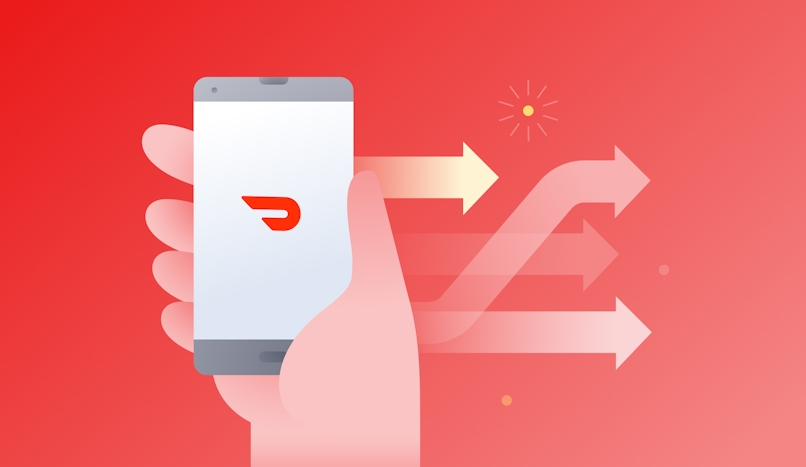 DoorDash has many prospects, including expanding its fresh produce availability by joining forces with markets across the US.  
The company recently introduced a new service called Package Pickup, which unlocks even more convenience for consumers and is the ultimate life hack for returning packages. 
DoorDash introduced its Reporting API to help retailers improve their delivery operations with more powerful integrations. 
This new tool gives merchants insights into their sales and customer data, allowing them to make more informed decisions. 
Finally, DoorDash aims to prioritize healthy food choices for customers with promotions — teaming up with grocery retailers to allow for SNAP purchasing. 
The company is committed to broadening food access and reducing food insecurity, as demonstrated by its partnership with 18 mayors nationwide. 
4. Deliverr — Shopify's partner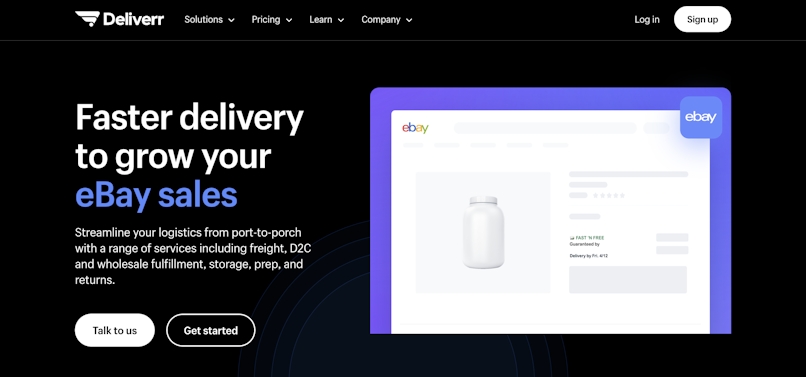 Deliverr is a logistics company specializing in last-mile delivery services. 
Based in San Francisco, California, the company was founded in 2017 and serves eCommerce companies in the US. 
Deliverr uses machine learning and predictive intelligence to offer fulfillment, returns, freight, reserve storage, and prep services.
Why it made the list
Deliverr makes the list of top last-mile delivery companies and startups to watch in 2023 due to its impressive growth and expansion over the past few years. 
With over 250 team members, the company has delivered millions of packages and raised $500 million. 
In 2022, Shopify completed the acquisition of Deliverr to expand fast and easy fulfillment for merchants across multiple channels. 
In 2023, Shopify integrated Deliverr with its platform to build an "elastic warehouse capacity," offering merchants more flexible and cost-effective distribution networks.
Future prospects
With Shopify's acquisition and integration of Deliverr, the company looks set for continued growth and expansion. 
Shopify plans to offer merchants a one-stop shop for their logistics needs — from initial inventory receipt to smart distribution, fast delivery, and easy returns. 
Deliverr's technology allows Shopify to build a distributed network of partners — including warehouses, carriers, and last-mile delivery services — without the fixed costs and excess capacity that Amazon encountered during the pandemic. 
As Shopify continues taking advantage of Deliverr's functionality, the company expects more merchants to use its fulfillment services and looks forward to expanding its logistics network to compete with Amazon.
5. Bringg — Salesforce integration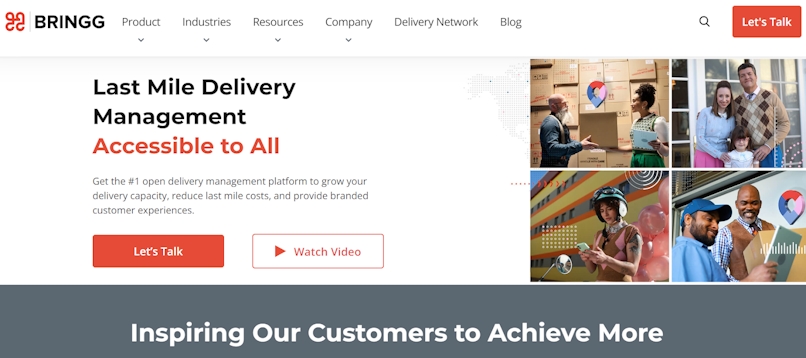 Bringg is a logistics operations platform that helps manage last-mile business deliveries. 
Bringg aims to connect retailers, supply chains, and customers through its innovative fulfillment and delivery platform. 
The cloud-based platform uses machine learning, industry best practices, and corporate goals to optimize and automate supply chain processes. 
Why it made the list 
Bringg's innovative logistics services have gained significant attention from top retailers worldwide. 
For example, in February 2023, Coles Group, a major Australian supermarket chain, announced it would use Bringg's delivery management platform to make its home delivery operations more efficient. 
This partnership will allow Coles to allocate deliveries to its carriers more efficiently and track deliveries in real time, giving customers an improved, more consistent, on-demand delivery experience.
In addition, Pet Supermarket — a specialty pet supply retailer in the Southeast US — announced it would use Bringg's platform to manage its delivery operations, expand fulfillment capabilities, and enhance its customer experience. 
Using the Bringg on Salesforce (BoSF) solution, Pet Supermarket can optimize delivery routes, expand courier options, and respond to customers' expectations for speedy and convenient deliveries.
Future prospects
Bringg's platform has been growing in popularity, and its partnerships with major retailers indicate the potential for future expansion. 
The company has also incorporated new technologies like machine learning and real-time tracking to improve its platform's capabilities. 
As more businesses find ways to optimize their logistics operations, Bringg is well-positioned to continue its growth and become a leading service of last-mile delivery solutions.
6. ShipBob — supply chain solutions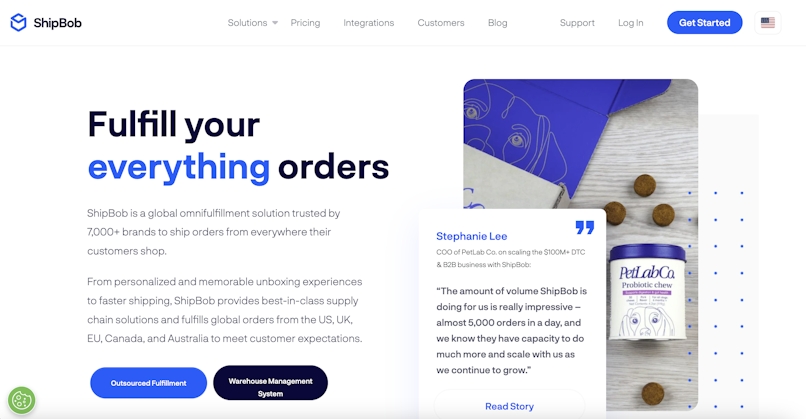 ShipBob is a tech-enabled third-party logistics (3PL) service that simplifies fulfillment for thousands of brands by offering fast, affordable sending services. 
Founded in 2014, the company has an international fulfillment network spanning the US, Canada, Europe, and Australia — allowing it to offer supply chain solutions to over 7,000 shippers worldwide. 
From personalized unboxing experiences to faster sending  ShipBob helps clients meet customers' expectations by fulfilling global orders from various locations.
Why it made the list
ShipBob is worth watching in 2023 due to its recent growth and expansion efforts. 
In October 2022, the company launched its Amazon fulfillment service for eCommerce merchants, allowing ShipBob merchants to use the platform as their centralized inventory hub and expedite their Fulfilled by Amazon (FBA) inventory placement. 
The company's inclusion in the 2022 Technology Fast 500 Rankings for North America in November 2022 further emphasizes its rapid growth and success.
Additionally, the unveiling of ShipBob's first fulfillment center in Sydney, Australia, in November 2022 demonstrates its commitment to expanding its global footprint.
Future prospects
ShipBob's NetSuite integration, launched in March 2023, is a significant technological advancement that can help companies streamline logistics and timely sharing of fulfillment, order  and order data. 
This can help brands scale their businesses while integrating ShipBob and NetSuite. 
The company's continuous expansion efforts and technological advancements will make it a force to reckon with in the warehousing and logistics industry.
7. Shipt — reliable retail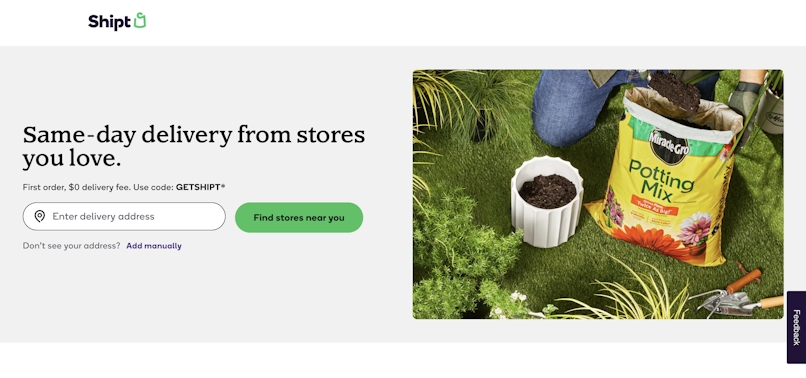 Shipt is a grocery delivery service that gives customers a convenient way to shop for groceries and alcohol from their local stores.
The company is an independently operated, wholly owned subsidiary of Minneapolis-based Target Corp. 
Shipt has gained recognition for its exceptional customer service — as Newsweek named it one of America's best companies for customer service in 2023. 
In addition, Shipt invests in product features that help shoppers working on their platform connect with customers, such as their Preferred Shoppers feature. 
Shipt's app allows shoppers to suggest substitutions when an item is out of stock and even proactively recommends new items to add to a customer's cart.
Why it made the list
Shipt is worth watching because it has recently invested in new technology, highlighting the importance of personalization in the delivery industry. 
With customer expectations evolving, Shipt understands the importance of delivering a personalized experience that meets each customer's needs.
The company's new technology investments focus on enhancing different aspects of the customer experience. 
Recent investments include optimizing search infrastructure to improve speed and capabilities, offering more personalized deals using machine learning, introducing display advertising across the shopping journey, and building a custom chat platform to foster better communication between customers and shoppers.
Future prospects 
Shipt aims to be the most diverse tech company by 2025, creating a space where everyone feels like they belong and can perform their best. 
The company has made notable progress toward achieving this goal, with 63 percent of its leadership team composed of women and 72 percent of senior leaders being racially diverse. 
By using data to track progress and putting actionable plans in place, Shipt aims to continue building a more inclusive environment. 
Looking ahead, Shipt plans to continue investing in technology that delivers a more personalized experience to customers while maintaining its commitment to exceptional customer service and fast delivery times.
8. Roadie — crowdsourced delivery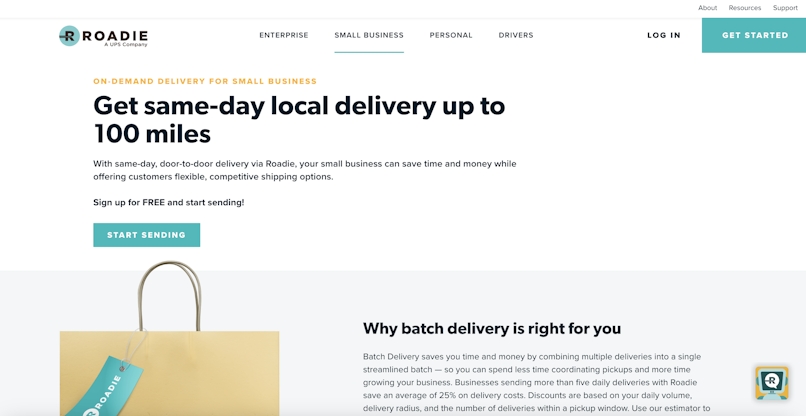 Founded in 2014, Roadie is a crowdsourced delivery platform that offers final-mile delivery services across the US. 
The company helps businesses of all sizes give urgent, local delivery for almost any item. 
Roadie drivers deliver orders in their passenger vehicles to over 20,000 ZIP codes nationwide, making it the largest same-day delivery service in the nation.
Why it made the list 
We named Roadie one of the top last-mile delivery companies to watch in 2023 for several reasons. 
First, the company has been recognized for the fourth year as an Atlanta Journal-Constitution Top Workplace for 2023. 
The fact that the company has consistently earned a spot on the list is a testament to its commitment to its employees and positive work culture.
Secondly, Roadie formed a successful partnership with the health care technology company ScriptDrop to offer same-day delivery services in a safe, systematic, and scalable way. 
The partnership allowed ScriptDrop to expand its delivery footprint in all 50 states within 12 months — thanks to Roadie's reliable network and prescreened drivers.
Future prospects
Since being acquired by UPS in 2021, Roadie has continued to expand its offerings and improve its delivery capabilities. 
As part of US Roadie will benefit from the brand value of US which has grown by 28 percent.
9. Pico Delivers — moped delivery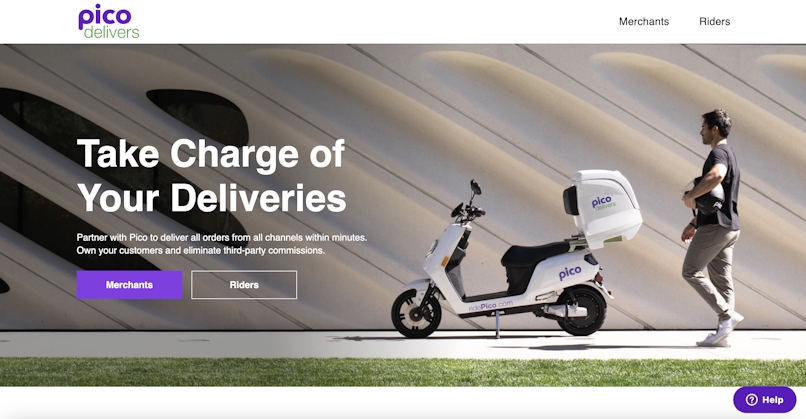 Pico Delivers is among our list's most unique last-mile delivery startups. 
Operating under Pico Mobility in the Los Angeles and San Diego areas of Southern California, Pico Delivers has e-moped subscriptions for their delivery drivers and focuses on improving metrics for drivers. 
Drivers handle orders from grocery stores, restaurants, and online ordering platforms. 
E-moped subscriptions give drivers access to the right-sized vehicles for food delivery, reducing congestion and making delivery more eco-friendly. 
The company also offers drivers dedicated delivery zones, increasing predictability and reducing travel time and distance.
Why it made the list
Pico Delivers made this list due to their unique approach to last-mile delivery, including giving access to e-mopeds on a subscription basis, reducing delivery costs, and increasing driver efficiency.
With over 85 percent of delivery drivers working less than 20 hours per week, Pico Delivers aims to reduce employment barriers and give opportunities to earn extra income.
The company also focuses on giving value to restaurants, allowing them to keep up to 90 percent of their food order value and eliminate third-party commissions. 
With a fast, eco-friendly, and logistical delivery service, Pico Delivers is a company to watch in 2023.
Future prospects
Looking to the future, Pico Delivers plans to expand its e-moped subscription services to additional cities, giving value to more restaurants and delivery drivers. 
Pico says it's committed to reducing delivery costs, increasing driver efficiency, and giving value to partners.
10. Zypp Electric — battery-powered delivery
Zypp Electric is an EV-as-a-service startup out of India that caters to eCommerce companies and gig workers. It aims to electrify last-mile deliveries in India and offers electric two-wheeler teams to ride-sharing companies and eCommerce, food, grocery, and pharma delivery companies. 
The company operates as an OEM-agnostic firm, working with local EV manufacturers like Hero and Kinetic to get e-bikes. 
Other services that Zypp Electric offers to customers include dedicated backup rider support, a merchant panel, rider tracking, API connectivity, and support for multiple orders. 
To help gig delivery workers maximize their profits, Zypp Electric allows them to rent e-bikes with a daily, weekly, or monthly subscription. 
An app lets drivers find information like what to deliver, where to deliver it, which bike to use, and how to charge their bike.
Why it made the list 
Due to its most recent $25 million fundraising round — led by battery-swapping behemoth Gogoro — Zypp Electric is a last-mile delivery company to keep an eye on. 
The capital round is proof of Zypp Electric's sustained dedication to the electric market. 
Its growth plans and commitment to electrifying last-mile deliveries make it a company to watch in 2023.
Future prospects
Zypp Electric plans to use the funds from Gogoro to expand the company's team from 10,000 to 200,000 bikes and widen its footprint to 30 Indian cities by December 2025.  
It plans to expand its team size and footprint, specifically in Mumbai and Chennai. 
The company's recent partnership with Gogoro also signals its commitment to battery swapping, which can help reduce charging times and increase the daily deliveries each e-bike can make. 
Zypp Electric aims to improve its delivery process and customer experience by expanding its team size and increasing battery-swapping options. 
The company's commitment to increasing its gig worker offering — promising a 50 percent increase in net savings compared to petrol bikes — will also help it tap into India's growing gig economy.
11. Purolator — Canada's powerhouse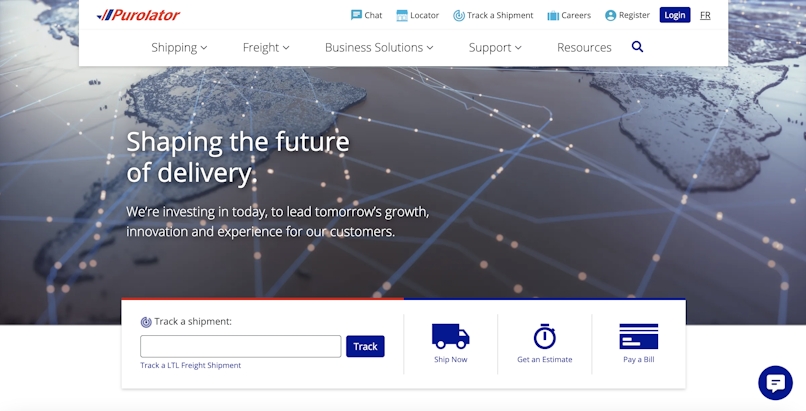 Global eCommerce companies use Purolator, a Canadian logistics and supply chain management company, for last-mile delivery solutions. 
Purolator was founded in 1960, and the company works to make sure every package arrives on time. 
Its modern QuickShip tool aids online businesses in staying current. Purolator enables Canadian businesses to deliver orders in two days or even the same day. 
And if you register with Purolator, they give you a sending rate savings of up to 40 percent. 
Purolator also moves heavy commodities by air, land, rail, and ocean. Businesses can buy packaging materials and sending supplies on the Purolator website. 
Purolator is controlled by Canada's postal service and is known for its quick and agile deliveries in Canada and internationally.
Why it made the list
We chose Purolator partly because the company's QuickShip feature allows all-day, everyday sending to expedite deliveries and reach customers before they expect their orders.
Purolator offers services ideal for eCommerce businesses that need fast package delivery, freight forwarding, and efficient logistics.
It's added innovation in its delivery segment and is moving toward zero-emission teams, like electric cargo bikes and low-speed electric vehicles. 
Purolator also has automated self-serve lockers to minimize contact and improve its delivery ecosystem. 
In March 2023, Purolator said it would invest roughly $1 billion over the following seven years to electrify its Canadian network. 
The company wants to electrify over 60 terminals across Canada and buy more than 3,500 electric last-mile delivery vehicles.  
Purolator expects its investments in environmental sustainability to reduce 80,000 tons of carbon dioxide equivalent (CO2e) in its greenhouse gas (GHG) emissions by 2030.
The University of Toronto's Sustainable Action Award recognized Purolator for its sustainable efforts. This recognition is a testament to Purolator's commitment to reducing its environmental impact.
Future prospects
Purolator's commitment to environmental sustainability includes its plan to reduce Scope 1 and Scope 2 GHG emissions by 42 percent by 2030 and reach net-zero emissions by 2050. 
The company plans to electrify 60 percent of its last-mile delivery vehicles and invest in alternative fuels and low-carbon technologies to achieve this goal.
Purolator has set ambitious goals and is collaborating with partners and clients to lessen its carbon footprint and safeguard the environment.
Purolator intends to increase the number of all-electric cars in its team from 100 to 150 by 2024. 
Ford E-Transit, Motiv Power Systems EPIC4, and BrightDrop Zevo 600 vehicles make up this new team. 
In addition, Purolator's partnership with Best Buy, announced in November 2022, is an exciting development allowing it to better serve its customers during the holiday season.
By expanding its workforce, adding new agent partners, and rolling out more digital tools, Purolator demonstrates its dedication to customer service.
12. Starship — robot delivery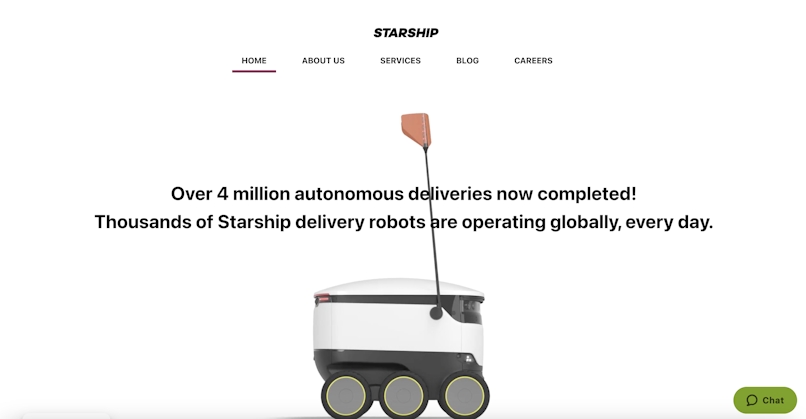 Starship Technologies is a last-mile delivery company that uses self-driving robots to deliver packages and food orders. 
Since its establishment in 2014, the company has carried out more than 4 million autonomous deliveries in 30 countries.
Starship Technologies is positioned to rank among the top solutions for package sending organizations searching for more cutting-edge logistics solutions in 2023 by continuing to improve last-mile delivery operations using advanced robotics technology.
Why it made the list
What sets Starship Technologies apart from other delivery companies is its innovative use of robotics technology to make package deliveries more efficient, convenient, and sustainable. 
Using many cameras, numerous built-in sensors, and artificial intelligence (AI), its distinctive six-wheeled robots travel around sidewalks and bike lanes on their own.
Robots are just one reason Starship Technologies made our list of top last-mile delivery companies and startups to watch in 2023. 
With its cost-effective and energy-efficient delivery services, the company also gives estimated times of arrival (ETAs) as soon as a customer places an order.
Future prospects
Starship Technologies' prospects find bright, with plans to expand its operations to more locations worldwide. 
Its delivery-as-a-service (DaaS) solution for partners allows stores and restaurants to involve robots in their delivery teams for more cost-efficient and energy-efficient last-mile deliveries.
13. Zipline — drone delivery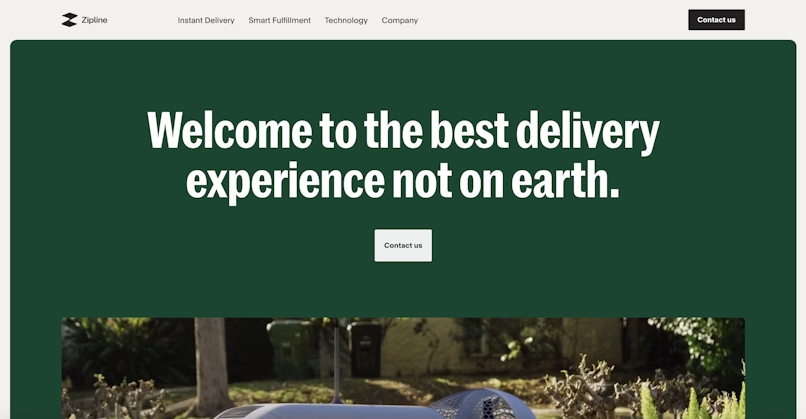 Zipline is an American startup specializing in drone delivery services. 
The company designs, manufactures, and operates delivery drones and distribution centers across different countries, including Rwanda, Ghana, Japan, the US, and Nigeria. 
Zipline has agreements to start services in Cote d'Ivoire and Kenya. Zipline's drones deliver medical products all over the world. 
In Rwanda, more than 75 percent of blood deliveries use Zipline drones.
Why it made the list
Zipline is worth watching due to its significant growth and expansion in the last few years. 
During the COVID-19 pandemic, the company's partner, Novant Health, was granted a waiver by the US FAA to deliver medical supplies and personal protective equipment (PPE) to medical facilities in North Carolina. 
Zipline also offers delivery services for nonmedical products for restaurants, groceries, convenience shopping, and eCommerce. 
For example, Walmart has 36 US stores with drone delivery hubs — some operated by Zipline. 
Zipline allows restaurants, grocers, pharmacies, and other retailers to deliver to customers without cars and emissions, replacing services like DoorDash or Uber Eats.
Future prospects
Zipline introduced its next-generation aircraft, the Platform 2 or P2 Zip, which can carry up to eight pounds within a ten-mile radius and land a package on a small doorstep. 
The P2 Zip has a unique propeller design that makes it barely audible, addressing concerns about noise pollution. 
Zipline plans to do over 10,000 test flights using about 100 P2 Zips in 2023. 
With its existing P1 drones, the company wants to complete about 1 million deliveries by the end of 2023. 
And by 2025, it expects to have more flights annually than most commercial airlines. 
Zipline is focused on making drone delivery more efficient and cost-competitive with traditional delivery services like FedEx and UPS or food delivery apps like Uber Eats and Instacart. 
This is a positive sign for the future of last-mile delivery — catering to changing customer expectations and delivery times.
Circuit for Teams maximizes last-mile delivery profits
Last-mile delivery is an ever-evolving industry with increasing demand for faster and more efficient delivery services.
Whether it's through drones, robots, or optimized routing software, the companies and startups on this list are finding ways to enhance the delivery experience for drivers and customers alike. 
Let's face it, we'd be pretty disappointed if we didn't think our own software was the best on this list. 
Circuit for Teams can help your last-mile delivery business streamline operations, increase efficiency, and boost profits. 
Our software offers real-time route optimization, proof of delivery, and other features designed to enhance the last-mile delivery experience for your customers. 
With Circuit for Teams, you can track and manage deliveries, reduce fuel costs, and make sure of timely drop-offs. 
So, say goodbye to the headache of manually managing delivery routes and hello to increased profitability. 
Try Circuit for Teams today and experience the benefits of optimized last-mile delivery.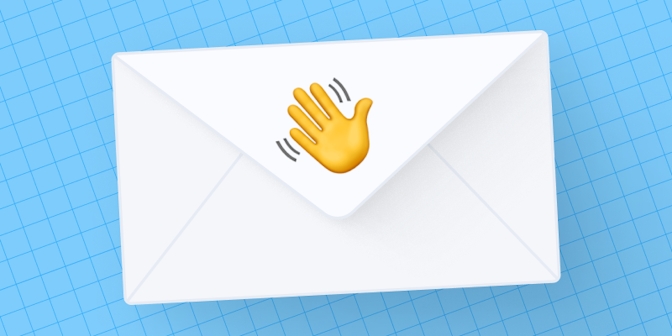 You made it this far!
Chances are you'll love our other stuff too. Get our newsletter for the latest on all things delivery.