8 minute read
Avoiding Tolls 101 Guide
Toll roads can be inconvenient and costly. This guide describes the tools you can use to avoid them.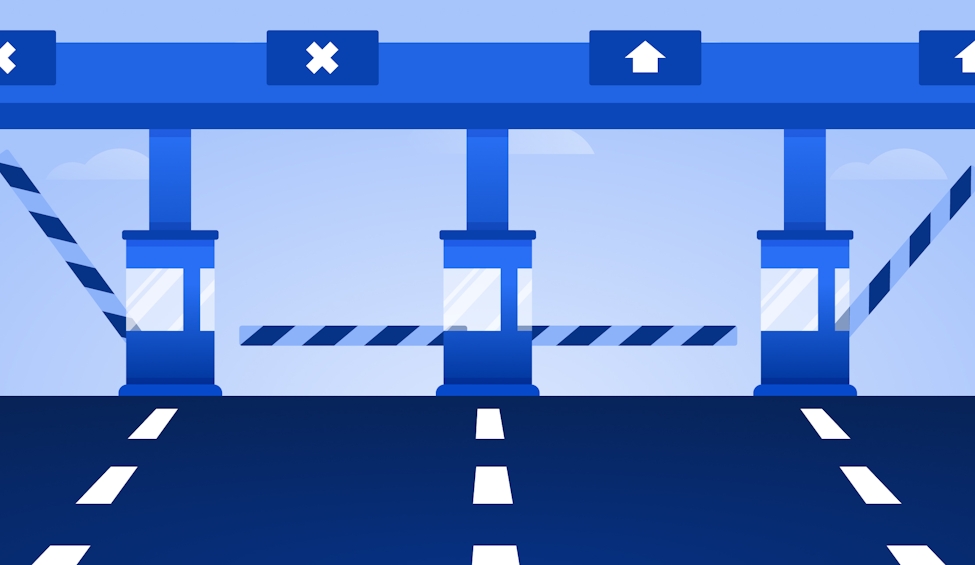 You know the feeling. You're cruising along the highway, eager to get to your destination when ... you hit a toll road.
Argh! The toll slows you down, costs you money, and — let's get real — is generally just a drag.
If you run a team of delivery drivers, tolls can be an obnoxious part of their everyday reality. 
They can cost your business money too.
Many US states have toll roads. The tolls collected are kind of like a tax you pay for using the road, and that money goes toward building new roads and maintaining existing ones.
In short: Toll roads DO serve a good purpose. Still, the cost of toll roads can add up and cost your business money.
This is especially true for people who drive for a living. Truck drivers are one example.
The American Transportation Research Institute (ATRI) has done research on behalf of the American Trucking Associations (ATA), figuring out the burden of toll roads on truckers. 
Their research shows that trucks pay $4.2 billion in tolls every year.
Ouch!
If you run a business that involves delivery — whether it's an eCommerce store or a logistics company — toll roads can impact you too.
How can you help your delivery team avoid the burden of toll roads and reduce your business's transportation costs?
I'll explain how you can avoid toll roads and answer some common questions about the topic.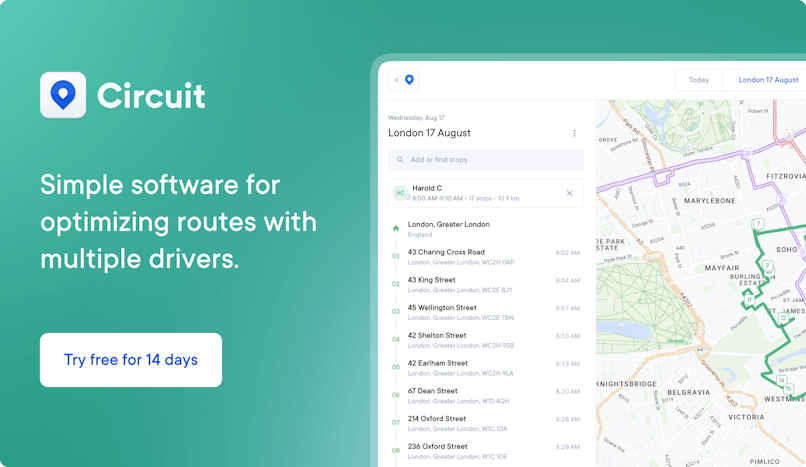 Is it worth it to avoid toll roads?
There are different types of toll roads that work in different ways, but they all mean one thing: You're coughing up some cash. 
Ideally, you'll avoid toll roads altogether.
Before I get into how you can do that, here's a quick overview of the three types of toll systems:
Barrier system or open toll system: You pay a fixed, time-based toll every time you pass a main toll booth or toll plaza (a row of booths) to enter a roadway.
Ticket system or closed system: You pay a toll based on where you enter and exit the toll area. Examples of ticketed or closed systems include the New Jersey Turnpike, New York State Thruway, and Kansas Turnpike.
Distance-based system: You pay based on how much distance you travel on a toll ride.
How you pay for the toll depends on the facility. 
In some cases, you can pay with cash. 
In others, you can pay with a credit card.
There are also electronic toll pass systems like E-PASS, E-ZPass, Good To Go!, FasTrak, and SunPass. These toll passes are usually restricted to certain areas. 
SunPass, for example, is used in Florida, North Carolina, and Georgia, while FasTrak only works in California (like in the San Francisco Bay Area — where the Golden Gate Bridge is a notorious toll road).
Modern toll booths usually have cameras to monitor activity — so if someone runs a toll without paying, a photo might be taken of their vehicle, including their license plate.
The result? A ticket. 
No thanks! 
If you run an entire team of delivery drivers who sometimes run tolls, this can result in a lot of tickets adding up to a significant amount.
That means less money in your pocket. 
Long story short, it's not worth trying to run tolls. 
But there are ways to avoid tolls. You may be able to avoid toll roads by having your drivers take other routes. 
Now, I'll explain how to do this using Google Maps.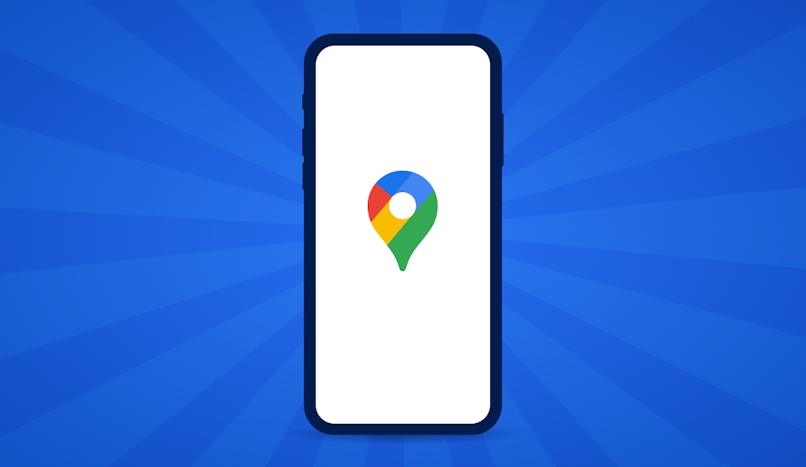 How to avoid tolls on Google Maps
Google Maps offers real traffic data that takes into account details like construction sites, traffic patterns, roadblocks — and toll roads. 
When you add a destination into the mobile app, you can ask it to skip toll roads (and save you some money).
Teaching your drivers this hack can help reduce transportation costs for your team and streamline order fulfillment. 
It saves drivers the hassle of figuring out how to pay for toll roads too.
Here's how it's done in the mobile app:
1. Download the Google Maps app if you don't have it already. It's available in the Google Play store (for Android) and the Apple App Store (for iPhone).
2. Open the app. It will automatically display your current location using GPS satellite technology.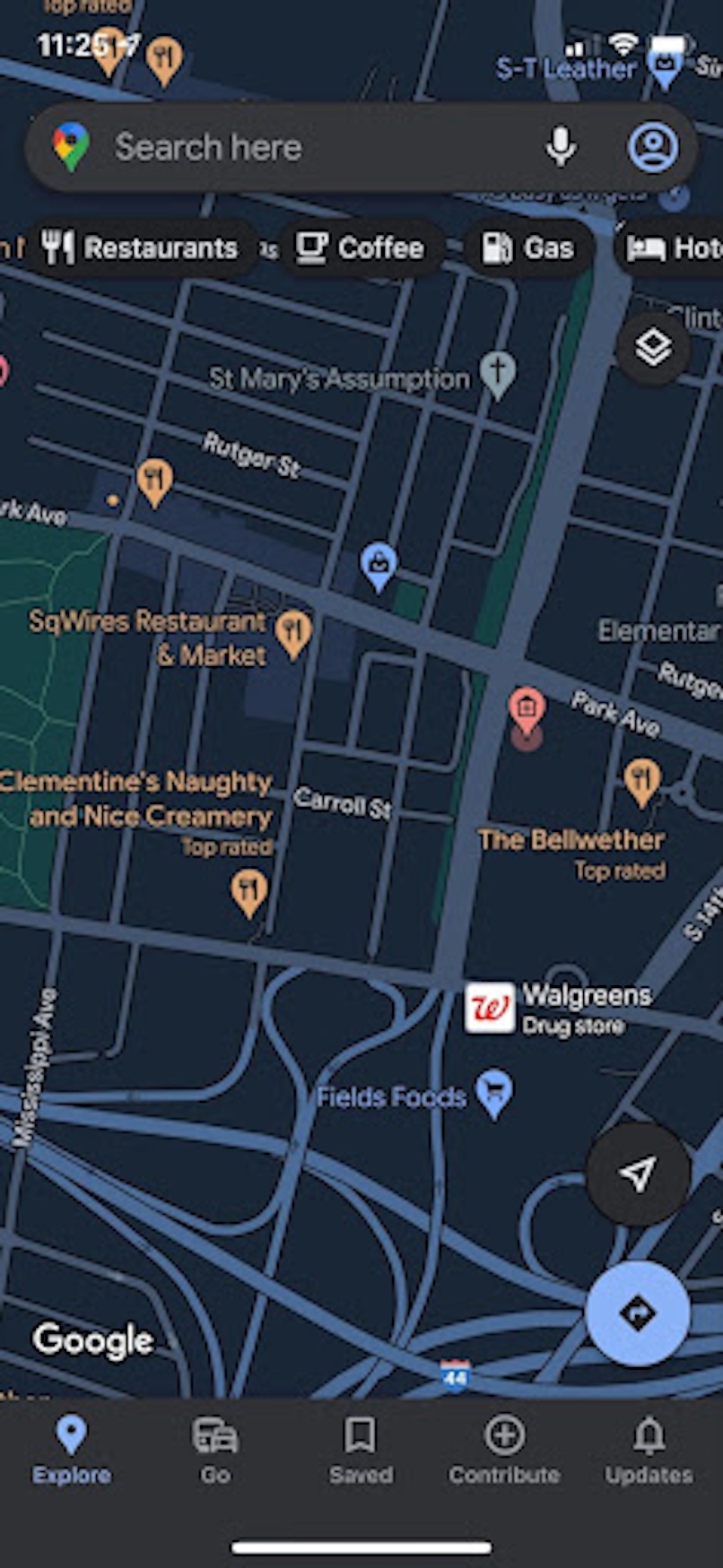 3. Type your desired destination into the search bar at the top of the screen.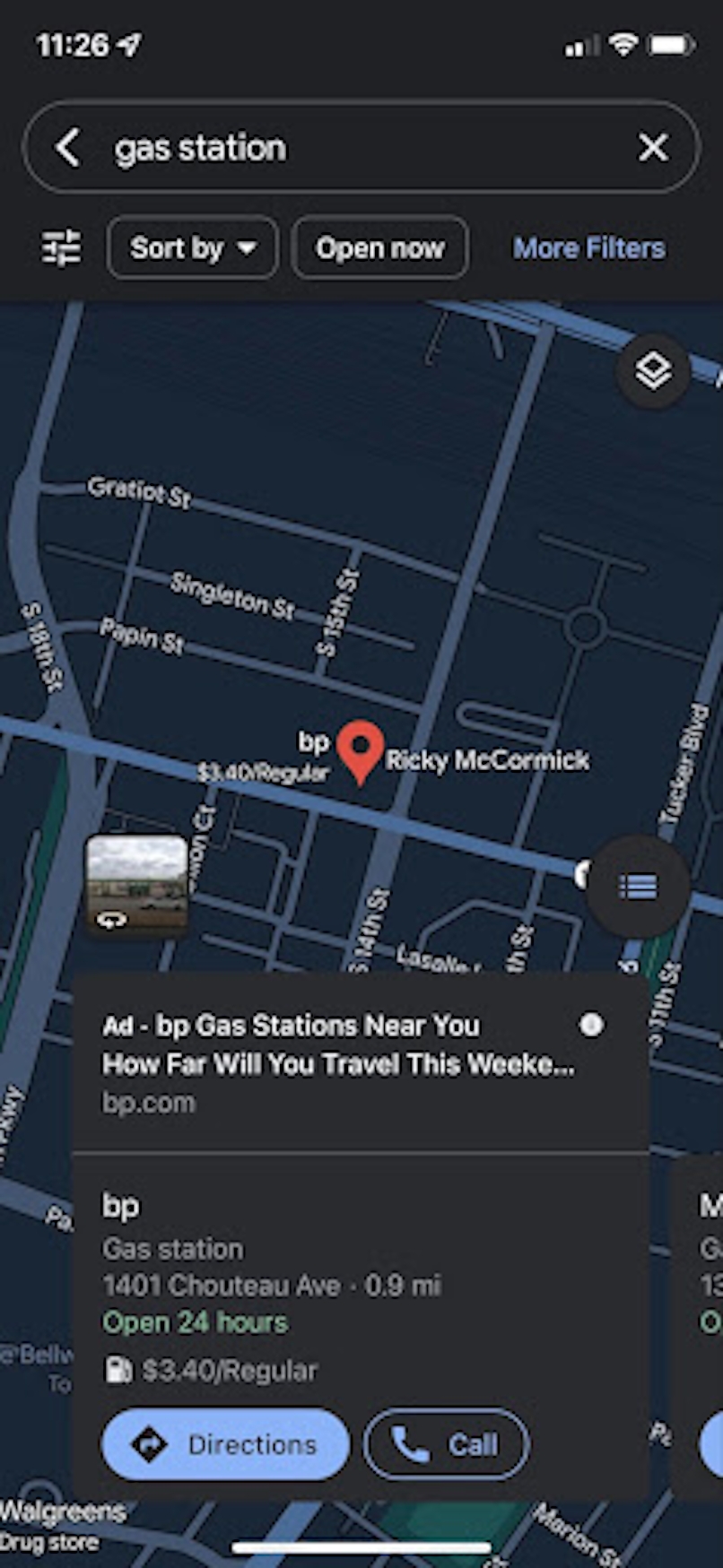 4. Click "Directions" (the blue button at the bottom).
5. Tap the three vertical dots next to "Your Location" at the top of the screen.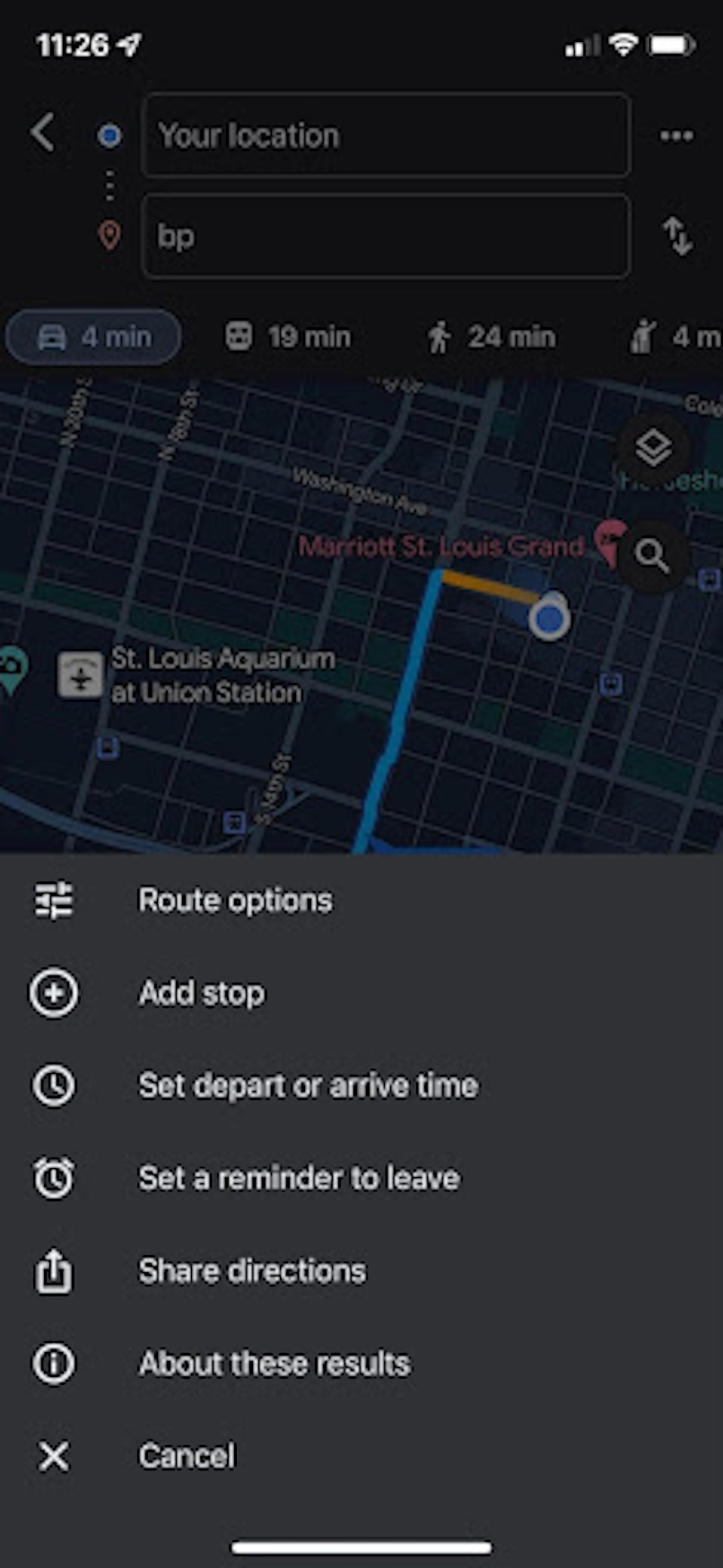 6. Now, click "Route Options."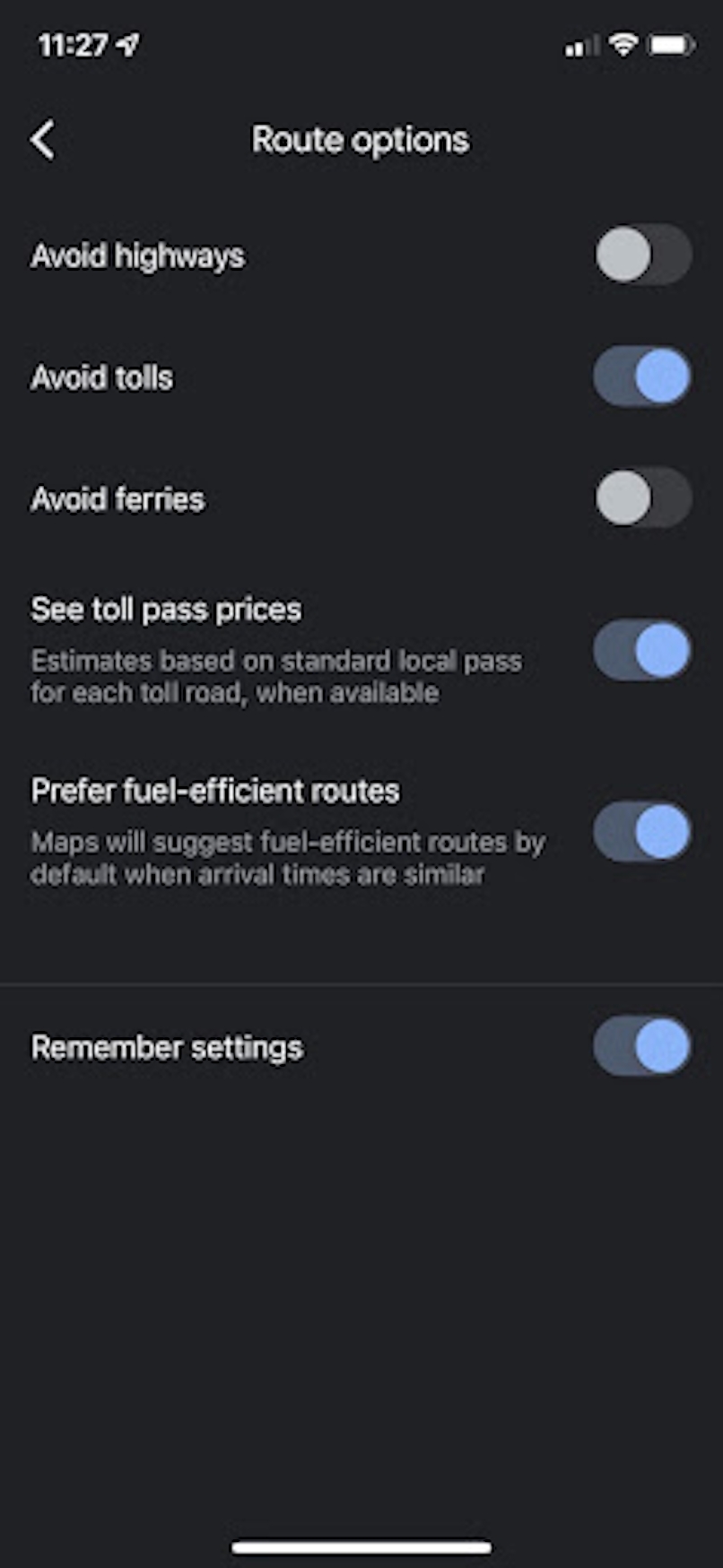 7. Tick the "Avoid tolls" toggle. You can also tick other toggles on this screen, like avoiding ferries or highways.
8. Return to the main Google Maps screen.
9. Click the blue "Start" button at the bottom, right corner of the screen.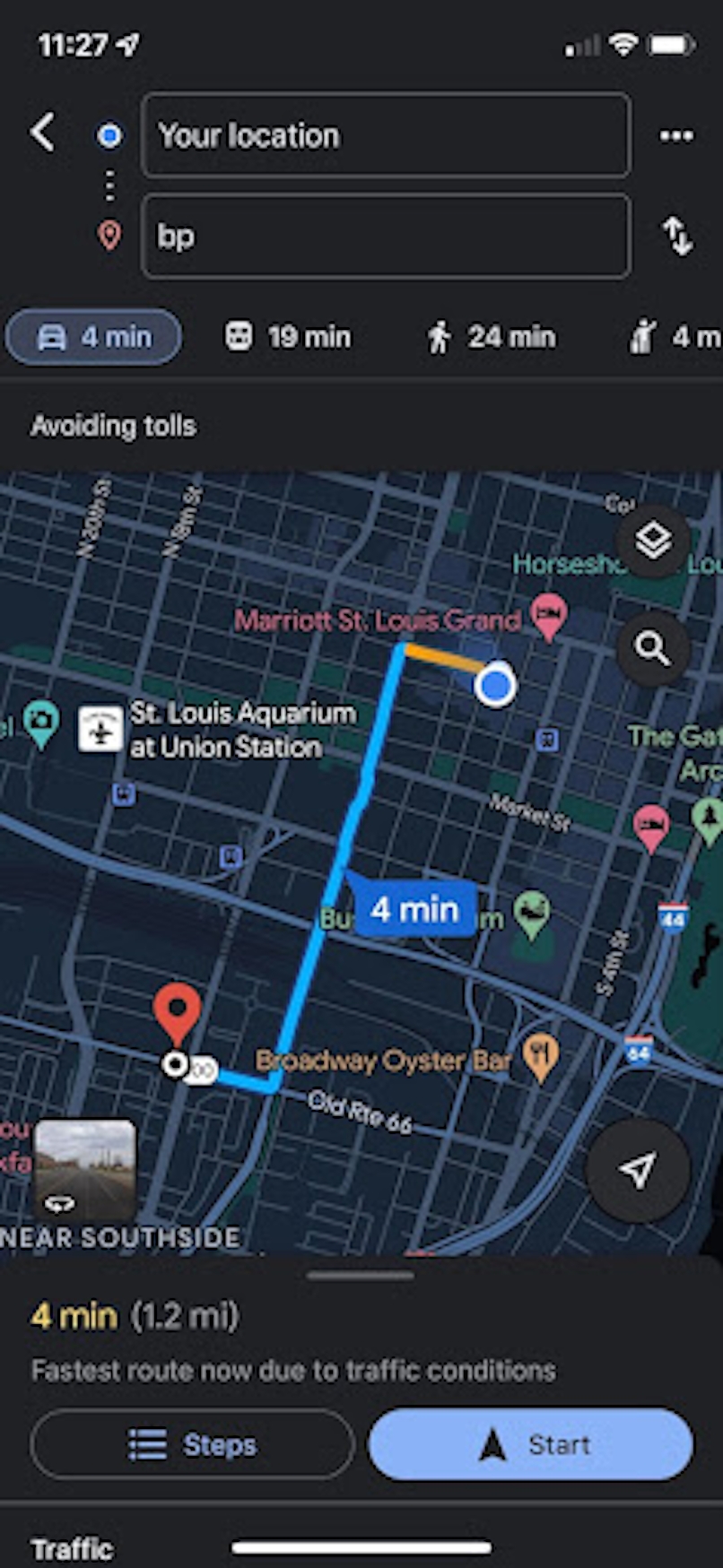 Now, Google Maps should give you a route with no tolls.
If you're trying to plan a route on your computer instead of a mobile phone, you can use the desktop version of Google Maps (maps.google.com). 
Here's how it's done:
1. Go to maps.google.com.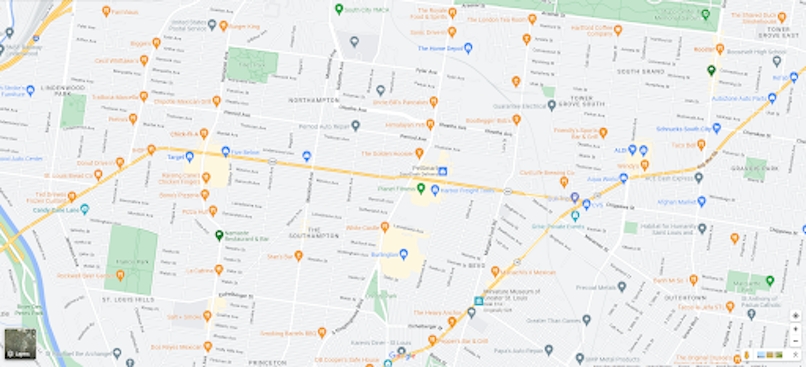 2. Type your desired destination into the search bar at the top of the screen (left hand side).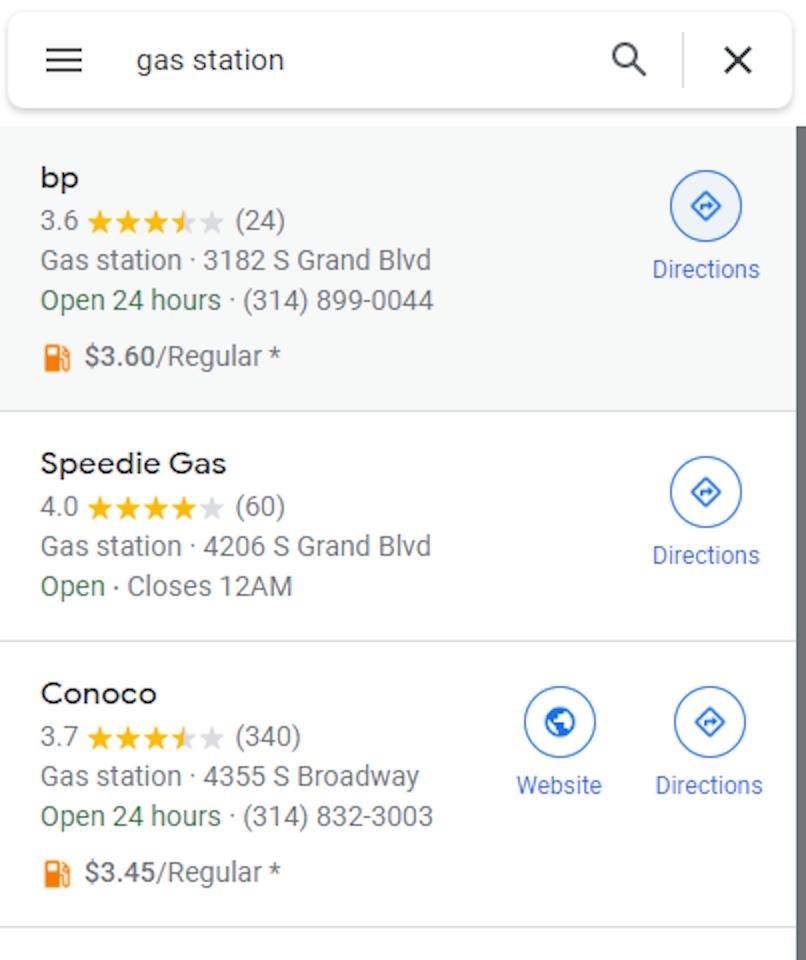 3. Click "Directions" and add your start point. The tool will start auto filling options as you type.
4. Click "Options" below the starting point and destination fields.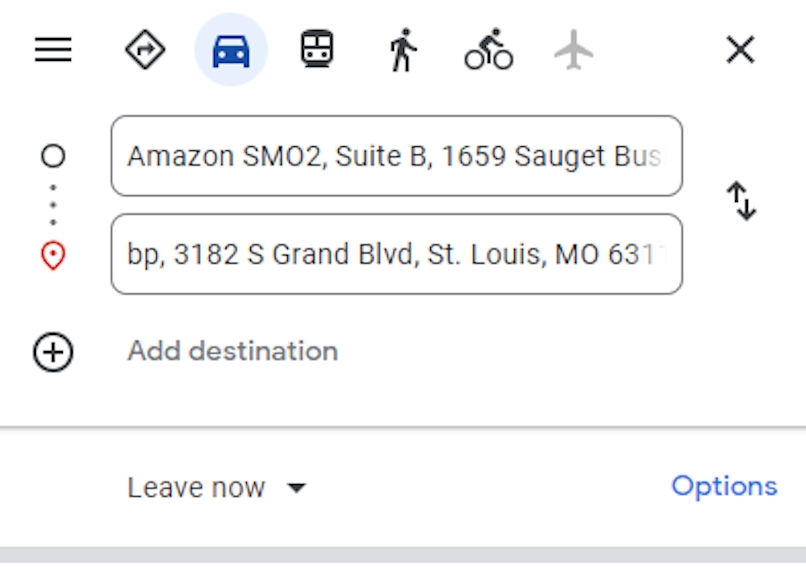 5. Click the "Tolls" box. Then click "Close."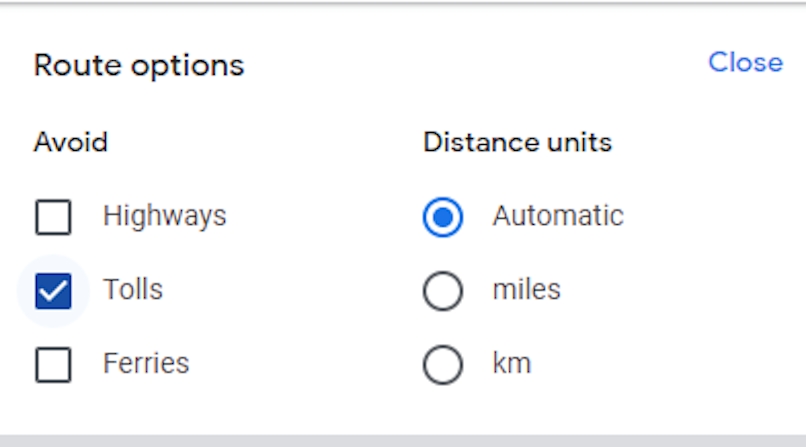 6. A new toll-free route will pop up.
(While you're at it, check out our post on how to plan the shortest route for multiple destinations in Google Maps.)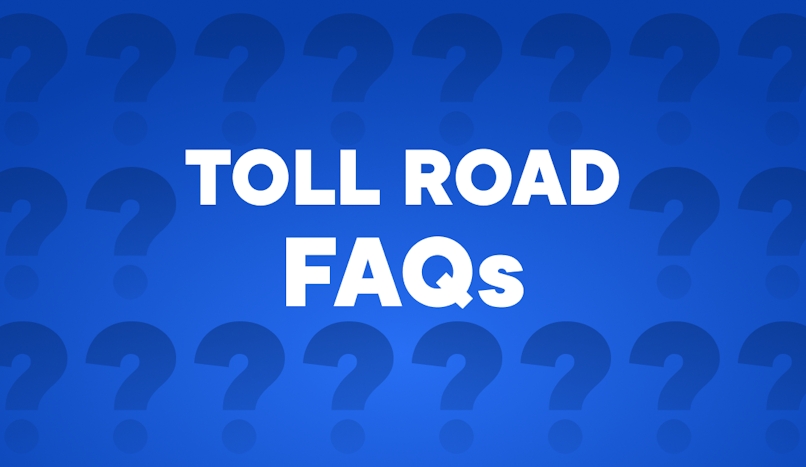 Toll road FAQs
Although it can be helpful to avoid toll rolls, it's sometimes not possible. 
For example, if you're prioritizing speed over convenience, you may opt for a toll road instead of an alternative route.
Since odds are that you can't cut tolls out of your life 100 percent, it's important to understand the basics of toll roads and how they work.
This is especially true if toll roads impact your business operations — for example, if you manage a delivery team. 
In this case, toll roads can impact your last-mile delivery and capacity planning.
Below are some answers to some frequently asked questions about the toll roads in America.
Do toll facilities accept cash? 
You can pay tolls in cash in some cases. 
However, other tolls don't accept cash payments. 
In case cash isn't accepted, it's wise to have an electronic payment method like a credit card or a locally accepted electronic pass on hand.
Are there tolls in every US state? 
No. Not all states have toll roads. As of 2022, toll roads exist in 38 states.
If you're planning to drive across multiple states, it's wise to research that state's toll roads first. 
Do toll transponders work universally? 
No. Toll transponders are limited geographically. 
An electronic toll pass system that works in one state may not work in other states. 
Here's a quick breakdown of some common toll transponders and where they work:
Which US state has the most tolls? 
Florida has more toll roads than any other US state. 
Over 700 miles of toll roads can be found across the state of Florida. 
Orange County, including the Orlando area, has the majority of the state's toll roads.
Do toll prices change? 
Toll prices may vary depending on the location. 
For example, many toll roads use "congestion pricing" meaning that tolls cost more during busy times, like rush hour.
The US Department of Transportation's Federal Highway Administration explains how this works.
Toll rates can also increase for other reasons like inflation, for example.
Check online for current toll rates if you'd like to know ahead of time. 
Many toll roads, like the famous New Jersey turnpike, post toll rates on their websites.
Delivering products? Quickly find the best routes with Circuit for Teams
Toll roads can increase transportation costs, especially if you have a business that has regular deliveries.
Understanding how to avoid toll roads using a tool like Google Maps can help you cut these costs and reduce hassle. 
Training your drivers with the steps above is a savvy business move and can streamline material handling.
You can also support your drivers in making fast deliveries using a tool like Circuit for Teams. 
Circuit calculates the fastest sequence of delivery stops for drivers, helping them get through routes quickly.
Circuit also has other perks to make your delivery process easier such as allowing you to set delivery time windows and send customers real-time updates.