6 minute read
8 Tire Safety Tips for Delivery Drivers
Tire safety for delivery drivers can help you stay safe on the road and cut fuel costs. Find out how to maintain your tires.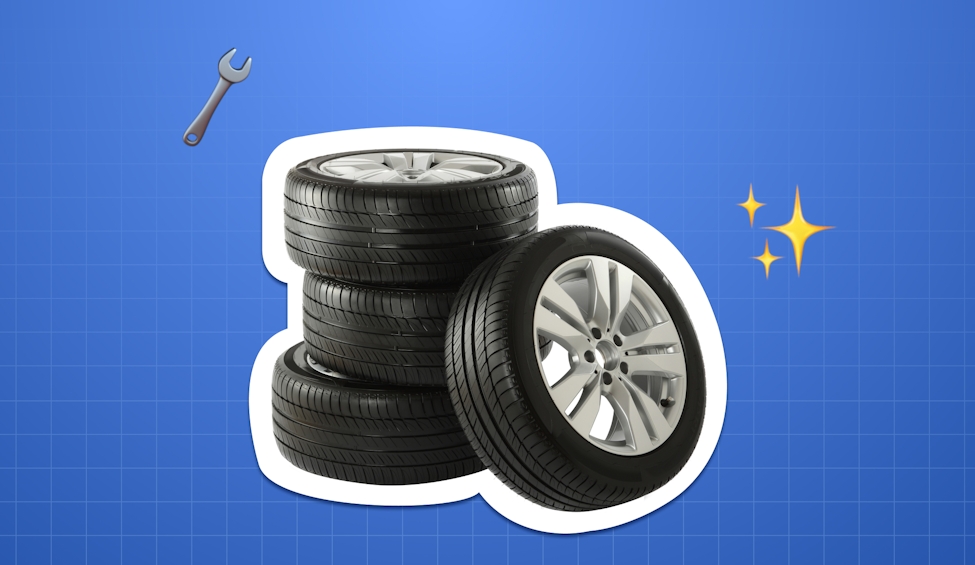 Reduce needless wear and tear on your tires by planning efficient delivery routes. Circuit Route Planner can help.
As a delivery driver, you spend a lot of time behind the steering wheel. 
Your delivery vehicle is your office-on-the-go — and you want to take good care of it!
One step you can't skip? Checking your tires. 
Well-maintained tires are important for safe driving.
According to the National Highway Traffic Safety Administration (NHTSA), there are almost 11,000 motor vehicle crashes every year, causing around 600 deaths.
Tire safety can help reduce the risk of an accident by avoiding issues like a tire blowout. 
Well-maintained tires also grip the road more firmly, making it easier to maneuver your car, stop quickly, and accelerate without skidding or slipping.
On top of that, regular tire maintenance can even save you money!
The NHTSA suggests that underinflated tires cut into your vehicle's fuel economy. In fact, proper tire inflation can save you as much as 11 cents per gallon of gas. 
(For more tips on cutting gas costs, check out our guide).
Plus, your tires will last longer. For example, properly inflating a tire can extend its lifespan by as much as 4,700 miles.
Clearly, taking care of your tires is worth the effort. But what do good vehicle safety requirements mean when it comes to tires?
I have you covered with a roundup of simple steps you can take to maintain tire quality.
1. Verify tire pressures each day
Before you start your delivery driver shift each day, check the pressure of your truck tires. The Federal Motor Carrier Safety Administration (FMCSA, of the US Department of Transportation (DOT has guidelines for tire pressure requirements.
For most standard passenger cars, the recommended pounds per square inch (PSI) is 32 to 35 when tires are cold.
You can find the recommended tire pressure for your delivery vehicle by checking the sticker inside the driver's door. 
If there isn't a sticker, check the owner's manual.
To check tire pressure, use a tire gauge. Make sure tires are cold — you shouldn't drive for at least three hours beforehand since friction from the road heats tires up.
First, remove the cap from the air valve. Then, press the gauge against the open valve for two seconds. The air pressure gauge will then tell you the PSI. 
Make sure to replace the air valve cap after you're done measuring.
2. Inspect tires before each trip
When you check the air pressure, also take a moment to look at all tires. 
Things to look out for include:
Leaks: You can identify larger leaks because the tire will make a hissing sound as air escapes. Also, look for tears, holes, or foreign objects that might have punctured the tire and caused a leak. Another trick is to spray a mixture of soap and water onto tires. If there's air leaking out, it will create small bubbles.
Uneven treads: Tread depth is one issue to be aware of, which we cover in more detail in the next section.
Tread evenness is another consideration. Sometimes, uneven treads are visible — you'll see the treads are more worn down on one side of the tire than the other. You can also run your hands over the treads to feel for irregularities in the surface.
Finally, there's the tire print test: Find a smooth, clean area; wet your tire treads with a large sponge; and then drive the car forward over the area. You can then examine the print left behind for unevenness.
Sidewall damage: The sidewall refers to the tire's side. Sidewall damage means you have to get a new tire. Look for common imperfections like bubbles, cuts, and scratches. Also, be aware of situations that may cause sidewall damage. For example, driving up on the curb can ruin the sidewall.
Lug nut security: The lug nuts or wheel nuts help hold the wheels on the vehicle's hub. If they're loose, you may notice a shaking or vibrating sensation when you drive.
You can also check if the lug nuts are loose manually. Lift the vehicle with a floor jack, grab the wheel at the top and bottom, and try to rock it. If it moves easily, the lug nuts need to be tightened.
Rim integrity: Your vehicle's rims offer a sturdy base for mounting your tires and also help reduce friction (which can help improve gas mileage).
Signs of worn rims include tires that lose air more quickly and vibrations coming from your steering wheel when driving. You can also check the rims for visible damage, like dents or cracks.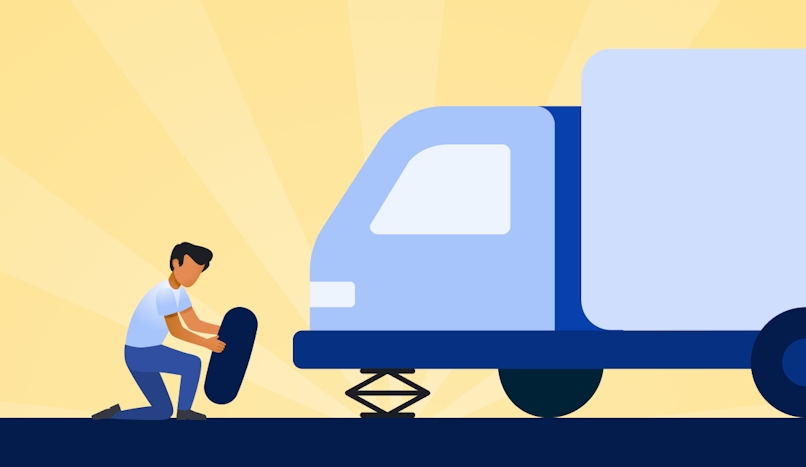 3. Check tread depth
When inspecting your tires, also check the tread depth. Treads help your car's tires "grip" the road, creating enough friction to keep you from slipping and sliding.
While the legal limit for tread depth depends on the state, most of the United States considers it to be 2/32 of an inch. 
Experts recommend a simple "penny test" to check tire depth. 
How does it work?
Place a penny upside down between the tire's treads. You'll need to replace the tires if you can see the top of Abraham Lincoln's head — this means the treads are no longer deep enough.
4. Keep tire tools on hand
Maintaining tire safety starts with having the right tools. 
Make sure you have a commercial-grade tire pressure gauge, air hose, and jack. 
It's also a good idea to have a basic tire repair kit (with a patch or sealant) in case you get a flat while you're driving.
You don't want to waste time waiting for a roadside service to come and patch you up. You've got things to deliver, and time is money!
That's not to say you shouldn't have the number of a roadside assistance provider like AAA, so you know who to contact in case of tire trouble. 
Sometimes, there are things that are just outside your skill set. 
AAA also has a handy guide on what to do if you get a flat.
5. Look for missing valve caps
When you inspect your tires, make sure the valve caps are all in place. These are the small plastic caps that cover the tire's air valves. 
If a valve is missing, replace it as soon as possible.
The caps help keep the valve clean, preventing dirt and other debris from entering. Otherwise, the valve can become damaged due to obstructions.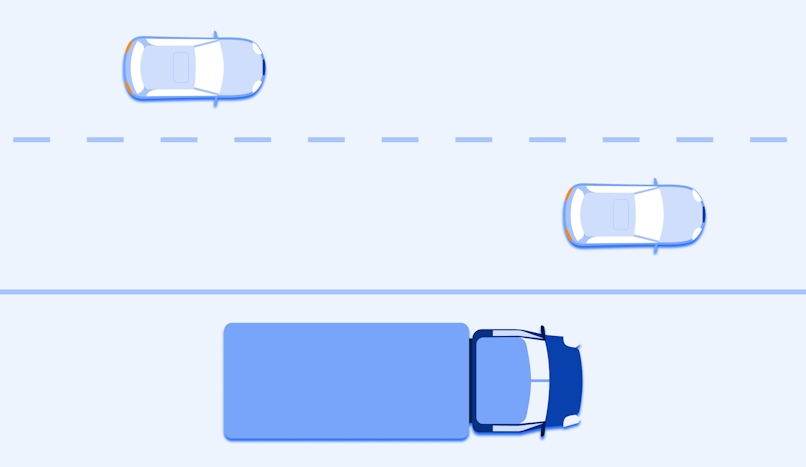 6. Pull over after hitting road debris
If you hit something while driving, take the time to pull over and inspect your tires. You want to make sure that the object hasn't punctured the tire or damaged the sidewall, for example. 
That kind of damage can increase the risk of a tire failure.
7. Wash tires frequently
Over time, dirt, mud, dust, and grime can build up on your tires. 
Make a point of washing them every week. This can help prevent damage like corrosion. 
Plus, it's easier to spot signs of damage when the tires are clean.
8. Report problems immediately
If you notice any tire defects or problems when checking your tires, address them as soon as possible. 
Failing to fix tire issues can be risky — plus, it can result in poor fuel economy, costing you money.
For example, say your tire's sidewall is cracked. This can result in the tire leaking air, which can make it harder to control your car on the road. 
As a result, you might be more likely to hit another vehicle.
An accident can be a safety threat to you and others. 
Plus, it means you'll be out of service as a delivery driver until your car is fixed! 
That means you won't be earning money.
Also, be aware that badly worn or damaged tires can actually get you a citation from law enforcement. 
This is because they pose a threat to road safety. 
Skip the cost and hassle of a possible ticket, and get your tires fixed.
You can find a database of AAA-approved mechanics.
Take care of your tires and let Circuit Route Planner take care of you
Maintaining your delivery vehicle's tires can help reduce the risk of accidents.
Of course, delivery driver safety goes beyond tire care. You also want to take practical steps like wearing your seat belt.
Getting a safe delivery vehicle is also recommended — we have a roundup of some popular delivery vehicles and their safety features.
Tire care has other benefits beyond safety, too.
It can improve your vehicle's fuel economy and save you money on gas. 
Plus, you can extend the tire life span and won't have to buy new tires as frequently. 
That's more money saved!
You can further help reduce needless wear and tear on your tires with efficient delivery routes.
Circuit Route Planner helps you find the fastest path from point A to point B, planning your stops in a logical way that avoids inconveniences like doubling back.
(PS: A route planning tool is just one of the hacks you can use to deliver packages faster — we have some more ideas).
Circuit Route Planner also helps you avoid hurdles like traffic jams and has driver-friendly perks like proof of delivery and a package finder.