12 minute read
Is Truck Driving a Good Career? Everything Couriers Need to Know
Truck drivers are in demand. Understanding what's needed to be a successful courier can be overwhelming. This guide will walk you through.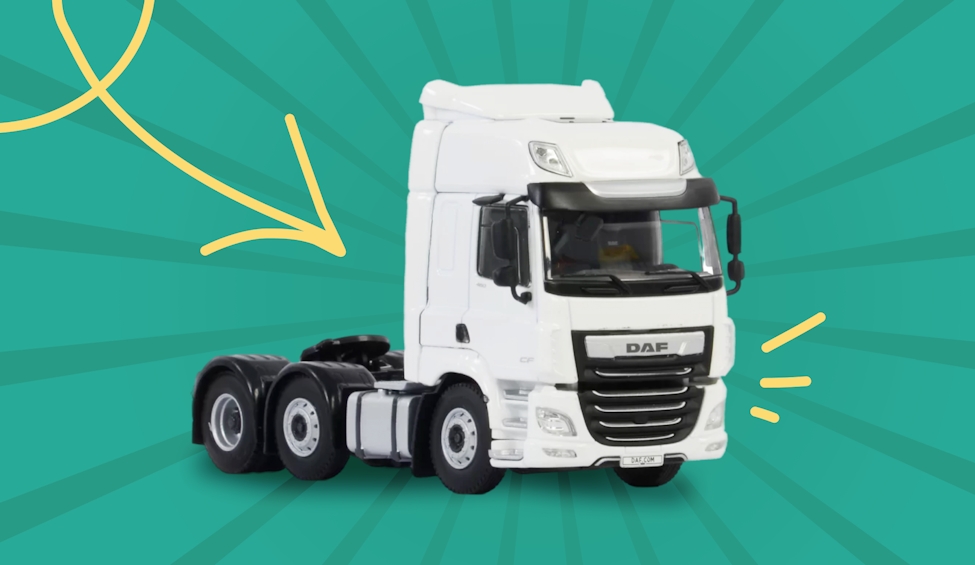 Some people are born with a love of the open road or the joy of cruising city streets.
If you're one of them, you might be wondering: Is truck driving a good career? The trucking industry is certainly one that needs drivers, and will likely continue to need workers.
The American Trucking Associations recently reported in its annual Trucking Trends Report that trucking in the United States employed 3.36 million professional truck drivers in 2020. The trucking industry moved 10.23 billion tons of freight in 2020, generating $732.3 billion in revenue.
And the face of truckers is changing too, as women made up 7.8% of the nation's drivers – an all-time high – and minorities accounted for 42.3% of truck drivers.
So if you're one of those wondering about truck driving, whether you work now as a courier or you're looking for a new career, we're here to help with our answers to the question Is Truck Driving a Good Career? Here's what we will cover in exploring everything couriers need to know:
What is truck driving?
How do I start driving my own truck?
Do truck drivers make good money?
Truck driver reviews
Is truck driving stressful?
Tips to prevent truck driver burnout
What is truck driving?
Truck driving in the United States can involve several different facets. As defined by Statista, it generally refers to the use of road transportation with semi-trailers and light trucks, used to move goods across overland routes.
That can mean transporting a variety of things, such as manufactured goods from plants to distribution centers or to retail outlets, moving food cross-country, transporting building supplies, or even moving waste materials. It can mean picking goods up at ports or transporting them across state lines or even across a national border.
It's a major industry that is responsible for most of the overland freight movement in the United States, and included over 902,000 truck drivers: 848,000 heavy and tractor-trailer truck drivers, and 54,950 light or delivery services truck drivers in the U.S.
There is also an industry shortage of drivers, with 85 percent of truckers stating driver-related costs as one of the greatest challenges in the U.S. trucking industry. The trucking industry is also divided into three main sectors: full truckload, less-than-truckload, and couriers.
How do I start driving my own truck?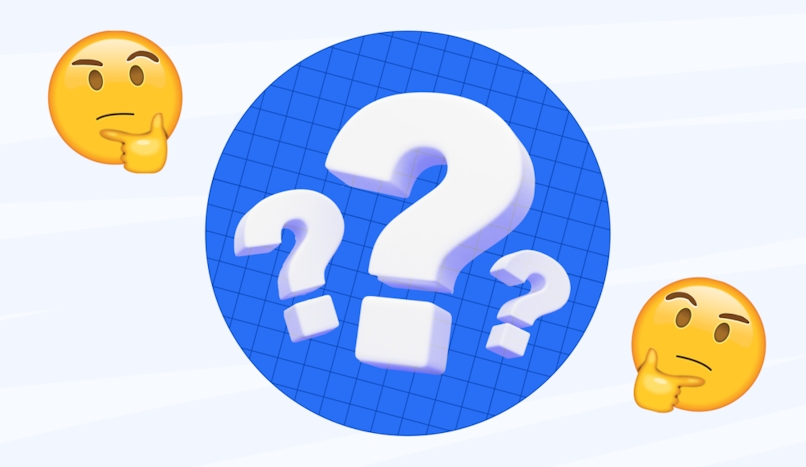 The requirements for driving can vary by state and are different if you own your own vehicle. For instance, you may need to have a high school diploma or equivalent. If you're on your own, all long-haul truck drivers must have a commercial driver's license (CDL). Qualifications for obtaining a CDL vary by state but generally include passing both a knowledge test and a driving test.
According to the career site Indeed, once receiving a CDL, drivers can then work to get special endorsements to their CDL that display the ability to drive a specialized type of vehicle. For instance, to transport hazardous materials, truckers must have a hazardous materials endorsement (H).
Generally, a prospective driver attends a professional truck driving school to get training on maneuvering large vehicles on highways or through crowded streets. Classes will also cover federal laws and regulations governing interstate truck driving. To qualify for truck driving school, applicants typically must be at least 21 years old, be able to pass a drug and alcohol test, obtain a CDL and have a clean driving record.
While some states allow drivers to be 18 to travel within the state, interstate drivers must be 21 years of age. The American Trucking Associations reports that in February of 2022, a single, national standard for obtaining a commercial driver's license will apply to new drivers.
Depending on the company for which you apply, you may also need to be able to pass a physical (Department of Transportation medical examination), and there are companies that may require you to display the ability to load or unload trailers and lift or move heavy objects. Some companies may have a minimum age requirement that could be older than 21 years.
If you choose to use own your own vehicle, there are plenty of upfront costs, not the least of which is purchasing or leasing the vehicle. You'll need to explore the necessary licensing and insurance requirements for your specific vehicle and the routes you will travel. You'll need a U.S. Department of Transportation number and Motor Carrier number, which requires a filing fee. Then you'll have to find freight to haul.
If you're confident you want to become a truck driver and drive your own truck, remember that you also need to feel confident running your own business. You'll likely need to have a certain amount of money already in the bank since your first year could be a difficult one.
Do truck drivers make good money?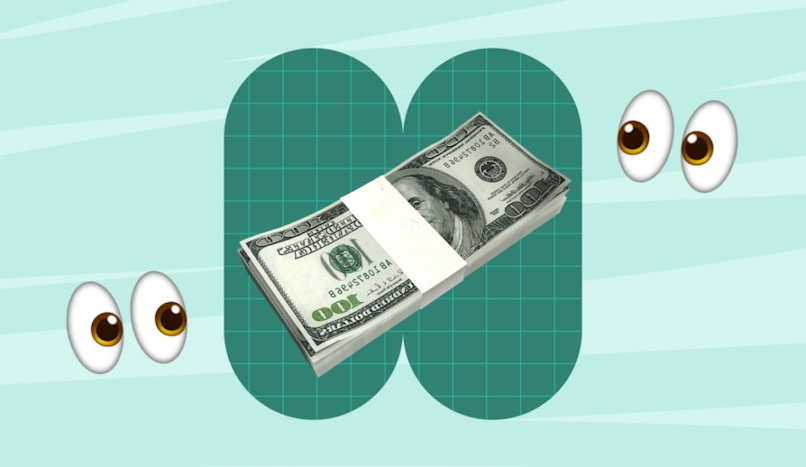 When it comes to making money, you're likely wondering, "is truck driving a good career?"
There's definitely the ability to make money, but independent courier drivers need to understand that there are costs that can offset their revenue. If you're not working for a company, and you own your truck, you need to remember the costs of running the truck, which includes the initial purchase or lease, the regular maintenance schedule, and the ongoing fuel costs. There are also licensing and insurance costs. You may have accommodation costs depending on the routes traveled, and of course the cost of meals on the road and any road tolls.
But here are some stats when it comes to earnings.
The United States Bureau of Labor Statistics lists the following facts for heavy and tractor-trailer truck drivers:
Median annual wage as of May 2020 was $47,130 USD per year.
Median hourly wage was $22.66 per hour.
BLS has separate stats for delivery truck drivers and driver/sales workers:
Median annual wage as of May 2020 for driver/sales workers was $27,960 USD and for light truck drivers was $37,050 USD.
These statistics don't differentiate, however, between those who are employed by a company and those who are independent courier drivers with their own vehicle.
The job site Indeed examined 526,000 salaries as of December 2021 and listed the average base salary for truck drivers in the United States as $74,850 USD per year. It went on to add:
Owner-operators generally earn a higher gross salary but take-home pay is reduced by expenses.
Then it broke down salaries into several categories. Solo drivers that are home between shifts and drive about 3000 miles a week earn an estimated average of $3,163 per week. Over-the-road drivers, or those who are on the road for days or weeks at a time, can generally earn more money.
Finally, it lists driver pay by experience, with those working less than an year earning around $70,000 USD and those in the business more than 10 years earning about $85,000 USD.
ZipRecruiter lists the national average for owner operator truck drivers as $199,616 /year or $96/hour, but there are expenses that take a big chunk out of that. The trucking site Haulhound states that an independent truck driver's expenses can run over 70%, greatly reducing take-home pay. It lists an average owner operator's take-home pay around $50,000-60,000.
It also details how they get paid: by a percent of load, or by mileage. Percent of load programs pay anywhere between 25% to 85% of the gross load revenue but can be less consistent because of the need to carry low-paying loads as well as high-paying ones. Mileage pay tends to be more consistent.
Truck driver reviews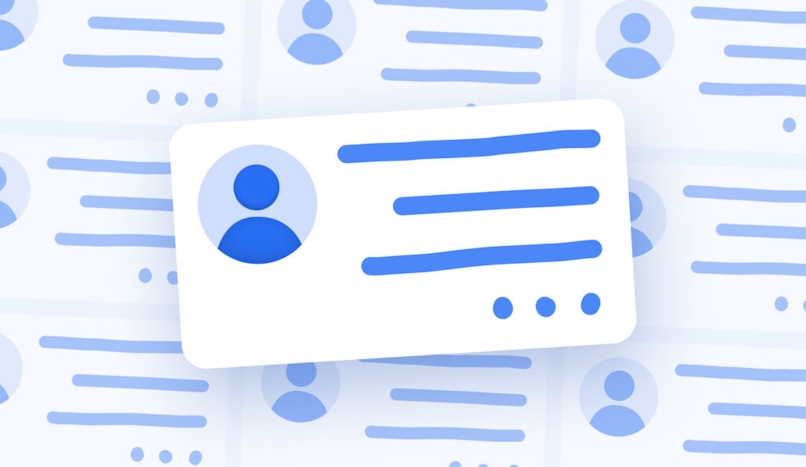 Now you're considering is truck driving a good job? To find out, it's best to consider what actual drivers have to say.
On Quora, for instance, a number of truckers gave an answer to the question "What is the life of a commercial truck driver like?"
As one driver states:
Firstly, a driver has to like driving. It goes without saying, except that folk seem to forget that drivers like driving.
Another driver gives reviews depending on the type of driving: Over-the-Road, in which he was away from home for long periods of time, local and regional. He used to love the long-distance drives, hated local, and has settled on regional, in which he drives a 400-600 mile radius from home.
I feel like I'm always close to home, get plenty of rest a day and know all my routes….and still make money.
Another truck driver answers by looking at the things that are good (freedom from supervision, some responsibility for designing the operation in the case of an owner-operator, and the ability to take time off) and the bad (the lifestyle of living alone for days at a time in a truck, health risks of a sedentary lifestyle and poor nutrition.)
On Reddit, one trucker helps a young person decide whether to try being a truck driver, in a discussion on "Seriously thinking about becoming a truck driver":
Everyone should try truck driving….It can be tough to think about what you want to do for the rest of your life right out of high school, and I think trucking is a great job, great pay, great experiences to be had, and a great place to stay if you enjoy it.
The website Trucking Truth states:
I absolutely love driving truck…I believe there are two main reasons – because it fits my personality, and because it fits my lifestyle. If you want to be successful and make really good money driving a truck, it is not an easy job. The hours are very long, it takes a lot of self-discipline, and you spend the vast majority of your time alone…I don't like people looking over my shoulder, I don't like routines, and I love a challenge. I wanted to really see this country, and really know what it was all about.
Is truck driving stressful?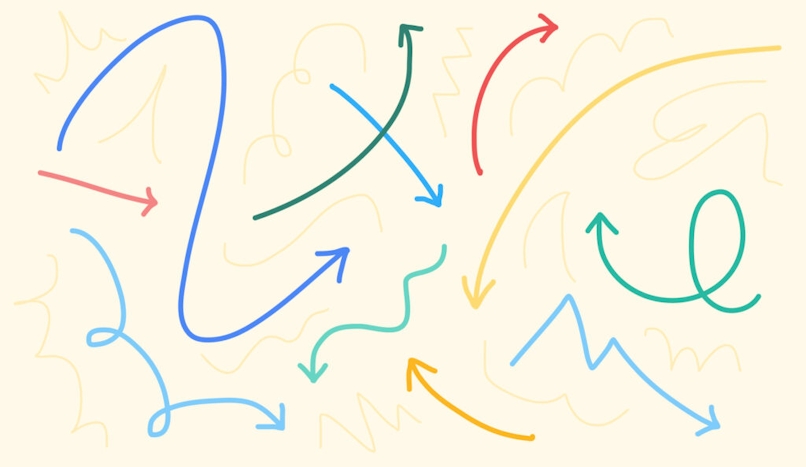 While there are definitely advantages to being a truck driver, it's not all easy. The hardest part of being a truck driver may depend on your personality. Depending on your route, you have to get used to being alone, and away from home. But in exchange, there are benefits: you're not sitting behind a desk or answering to a boss.
There's the stress of actually finding independent courier drivers work or the frustration of being stuck in a traffic jam.
But when actual drivers were asked what is the hardest part of being a truck driver, here are some top answers:
Being away – from family, birthdays, anniversaries, holidays; from friends; from home and what's familiar.
Driving conditions, including bad weather, and knowing that a mistake can be very costly.
Poor diet and lack of exercise.
This makes it important to watch your stress levels and deal with issues before they become burnout. Even those who drive locally or regionally and are home more will have to adapt to the fact that being a truck driver is not like a typical 9-5 job which may be a good thing for you!
5 tips to prevent truck driver burnout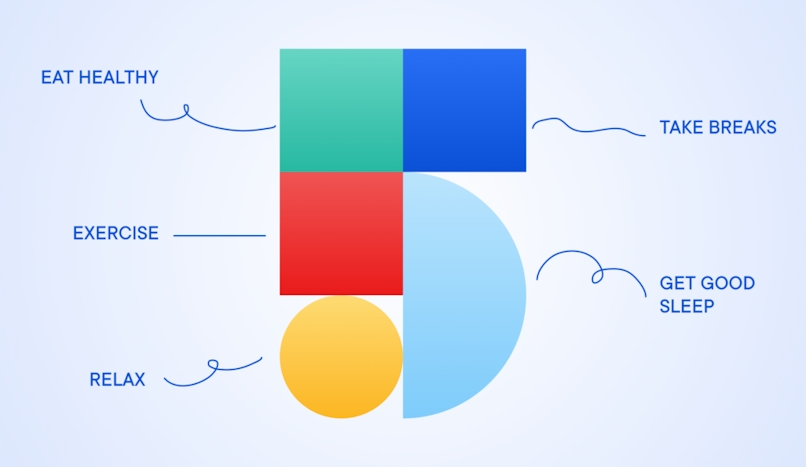 The United States Centers for Disease Control and Prevention states that truck drivers are twice as likely to be obese compared to other US workers. Being obese or overweight can increase the risk of other health problems, such as:
Heart disease
Diabetes
Hypertension
High cholesterol
Sleep apnea
Lack of physical activity
It also cites high blood pressure, low physical activity, diabetes and smoking among the health problems that can arise for truckers due to their environment. Being in a truck all day and eating at truck stops can be the root cause of, or add to, those issues.
Such health problems can add to job stress, and eventually lead to truck driver burnout. The Mayo Clinic describes job burnout as a special type of work-related stress, which can lead to physical or emotional exhaustion, a sense of reduced accomplishment and loss of personal identity.
It's important to notice the signs of burnout, keep an eye on the early warning signs of stress, and ward off burnout when possible.
Here are six top tips to prevent truck driver burnout:
1. Eat healthily
This can be a difficult one when you're on the road, but eating junk food will impact your overall health and can lead to obesity, particularly when you're sitting in a truck all day. Foods high in sugar and saturated fat will also impact your energy level, increasing the risk of falling asleep at the wheel. If possible, take your own meals and snacks, or find healthy eating options on your route.
2. Build breaks into your schedule
Keeping a regular routine of stopping and stretching, getting some fresh air and getting out of the truck will ensure you stay alert. It's also good for your body to move around.
3. Exercise on a regular basis
On the road, do some truck stop exercises like bumper push ups or "rear enders" (lift your knees high to tap your toe to the bumper of your truck). Take a walk when you're done with work. As the Mayo Clinic outlines in its resources on burnout, regular physical activity can help you to better deal with stress and take your mind off work.
4. Get enough rest
Don't skimp on sleep, since quality of sleep is an indicator of mental and physical health. If possible, stick to a schedule when it comes to sleep, another way to prevent you from falling asleep while driving. And if you suffer from a condition like sleep apnea, seek help to ensure you can get a proper night's rest.
5. Try a relaxing activity after work
There are several practices that can help ease stress and clear your mind, such as meditation, yoga, or even tai chi.
6. Plan your driving route in advance
This can help deal with a number of other tips for reducing burnout. For instance, a route planner like Circuit will help you reach all your destinations in the minimum amount of time, which gives you more "me time" at the end of the day. It also lets you find healthy eating options, plan breaks into your schedule, and ensure the driving itself is relatively stress-free by providing an optimized route.
Frequently asked questions
Is truck driving dangerous?
In short, yes. The most recent statistics from the U.S. Bureau of Labor Statistics reports that there were 843 trucker deaths in 2019, up from 831 the year before. There were very few occupations with more fatalities, such as construction and extraction occupations at 1066.
Is truck driving hard?
While you may find it easy to learn how to drive a truck, you still need training and practice to learn to control the truck and (if you have one) the trailer. Then you need to pay attention to driving conditions and other drivers, your route, and learn the stresses of living on the road.
Is truck driving a trade?
It depends. It does require training, similar to a trade, but most countries would consider it a labor job and not a skilled trade.
How often do truck drivers get tested?
The United States Department of Transportation (DOT) cites on its Federal Motor Carrier Safety Administration website that the DOT drug and alcohol tests include pre-employment, in which an employer must receive a negative drug test result before permitting a driver to operate a commercial motor vehicle, and then post-accident, in which drug and alcohol tests may be required after crashes.
The New York Post, however, reported in November that more than 72,000 truck drivers have been taken off U.S. roads since January 2020 because they have failed drug tests that are now required by the Drug & Alcohol Clearinghouse. This registry was established in 2020 and is enforced by the Federal Motor Carrier Safety Administration. It's a list that employers are required to consult before hiring a driver, and employers are required to add data to the list when their employees fail a random drug test.
Are trucking jobs in demand?
Yes, and it appears that trucking jobs will continue to be in demand.
The United States Bureau of Labor Statistics lists the following facts for heavy and tractor-trailer truck drivers:
Employment is projected to grow 6 percent from 2020 to 2030, about as fast as the average for all occupations.
About 231,100 openings for heavy and tractor-trailer truck drivers are projected each year, on average, over the decade.
BLS has separate stats for delivery truck drivers and driver/sales workers:
Overall employment is projected to grow 12 percent from 2020 to 2030, faster than the average for all occupations.
About 190,700 openings for delivery truck drivers and driver/sales workers are projected each year, on average, over the decade.
The American Trucking Association reported in the New York Post that the industry's overall driver shortfall is at 80,000, up from 60,800 in 2018 and 50,700 in 2017.
Is Truck Driving a Good Career? Driving It Home
Truck driving is a great occupation for those who love to drive, but it also gives an environment that's perfect for those who want to be their own boss, and are comfortable working alone.
Those who are wondering is truck driving a good career will find all the answers in our comprehensive guide. With an apparent shortfall in drivers on the road, it's also an occupation that could continue to be in demand.
When you're ready to hit the road, the Circuit Route Planner app will help you find your way every day and get you home safely. Get your free trial now.