7 minute read
How to Find FedEx Pickup/Dropoff Locations Near You
Learn how to find a FedEx location near you, how the FedEx drop box system works, and more. Get info on how to schedule a FedEx pickup.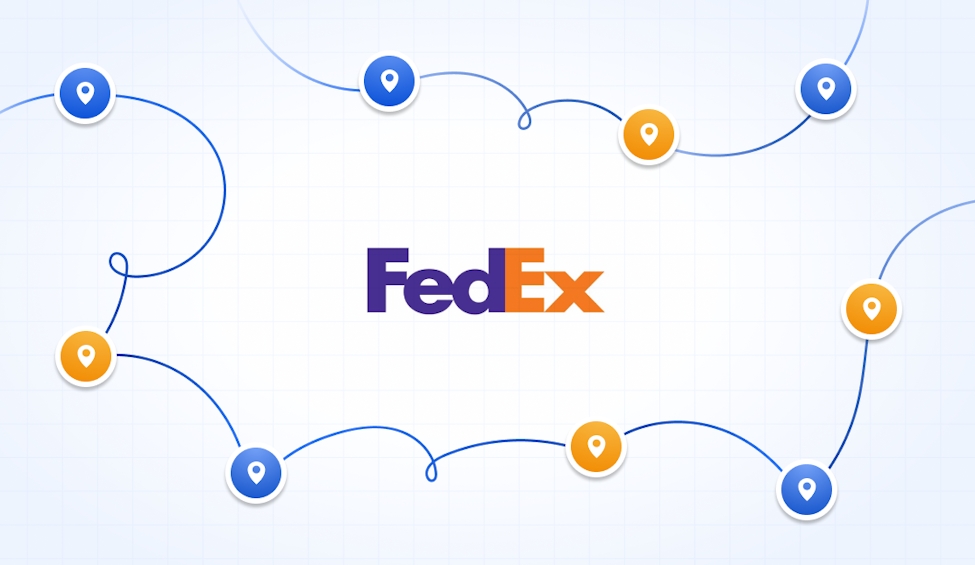 You can be a prolific eBayer or need to get a birthday gift sent stat.
Either way, sometimes you'll need to ship a package fast—so chances are you'll be looking for the nearest FedEx location.
The trick is learning where each location is and what to do when you get there.
Luckily, there are 2,200 FedEx office locations, 1,950 FedEx Express stations, and over 600 FedEx Ground operating facilities.
In 2022, FedEx Ground is on track to deliver an average of over 9 million packages a day!
Those numbers are crazy, but they really highlight the importance of FedEx shipping services.
We rely on FedEx for everything from sending documents and getting new clothes to overnighting FedEx packages and using international shipping to send care packages to loved ones overseas.
Finding a FedEx pickup/dropoff location is as easy as using their website or mobile app.
Here, you'll learn to locate the most convenient location for you, then I'll walk you through how to schedule a FedEx pickup online, and answer some FAQs.
Let's begin.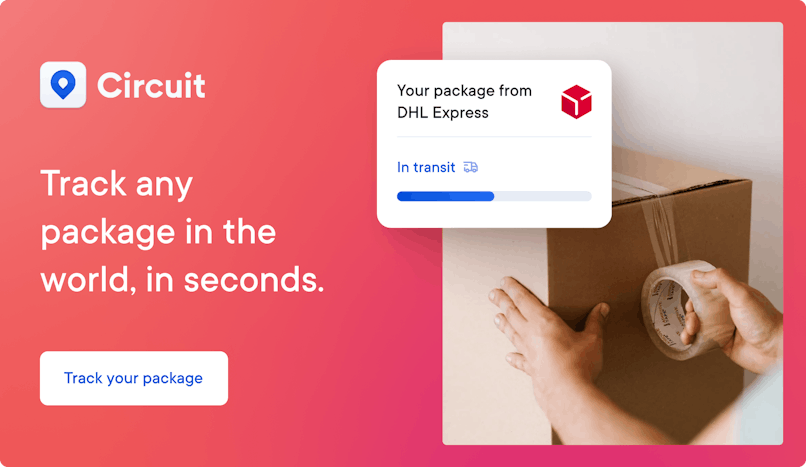 Finding the best FedEx locations near you
If you're looking for the closest and most convenient FedEx locations near you, head to the FedEx location finder to find the one closest to you.
It's super easy.
Just keep in mind that different FedEx locations offer different services. 
So, you'll want to make sure the closest FedEx location offers the services you're findking.
There are different types of FedEx onsite locations, and many are retail locations like Dollar General, Walmart, and Walgreens locations.
Be aware: Not all FedEx onsite locations offer the same services.
You don't want to show up at a Walgreens location to ship a package overseas only to be disappointed that you wasted your valuable time.
FedEx Office
Over 2,000 locations
Packing, domestic, and international shipping services
Hold packages here
FedEx Ship Center
Domestic and international package shipping with FedEx Express or FedEx Ground packages, including some approved dangerous goods
Drop off FedEx Ground packages
Hold FedEx Express packages for pickup
Late dropoff when shipping overnight with FedEx Express
FedEx at Walgreens
Some locations are open 24 hours
Pick up packages at Walgreens by entering your tracking number and selecting "Manage Delivery." Next, pick "Hold at Location" and choose your closest Walgreens. You'll be notified when your package arrives and have up to seven days to pick it up.
Drop off packages at Walgreens. Print your return label at FedEx.com. Seal your package securely, attach the label, and drop off at Walgreens. A store associate will help you.
Enjoy easy returns with a QR code. If you have a QR code from an online store, bring it to Walgreens to have it scanned. A shipping label will be printed for you.
FedEx at Dollar General
Drop off pre-packaged, pre-labeled FedEx Express and FedEx Ground shipments, including return packages
These locations offer the same services as Walgreens locations. You can also follow the same directions as above for pickup and dropoff.
FedEx Office inside Walmart
Available in over 300 Walmart stores
Conveniently pick up packages where you may already be shopping
Packing prices include service, box, and packing materials
Request to hold a package and use Walmart as a pickup location for your FedEx package
Office Depot and OfficeMax
Available in over 1,000 locations for domestic and international shipping with FedEx Ground and FedEx Express
Drop off packages at the counter, buy packing supplies, or get packing help
Have your packages held at the location for up to seven days
FedEx Authorized ShipCenter
These are independently owned and operated stores, authorized by FedEx for domestic and international shipments
Enjoy professional packing from associates specially trained in packing complex items for shipment
Purchase packaging materials or get FedEx Express packaging for free
Drop off returns or packages with preprinted labels for shipping
Make your shipping label on your computer or with the mobile app and have it printed at the location, or have a store associate create one for you
FedEx Drop Box
Thousands of no-contact drop box locations across the US available for 24/7 dropoff for FedEx Ground and FedEx Express
Easily return online purchases shipped through FedEx
Located in shopping centers, grocery stores, and FedEx Office locations
Designed to accept up to 20 x 12 x 6-inch packages"
Free FedEx Express airbills, document pouches, and FedEx envelopes
This list should give you a good idea of the different FedEx locations and options and what you can do at each one.
If you have questions, call FedEx Customer Service (US) at 1-800-GoFedEx (1-800-463-3339).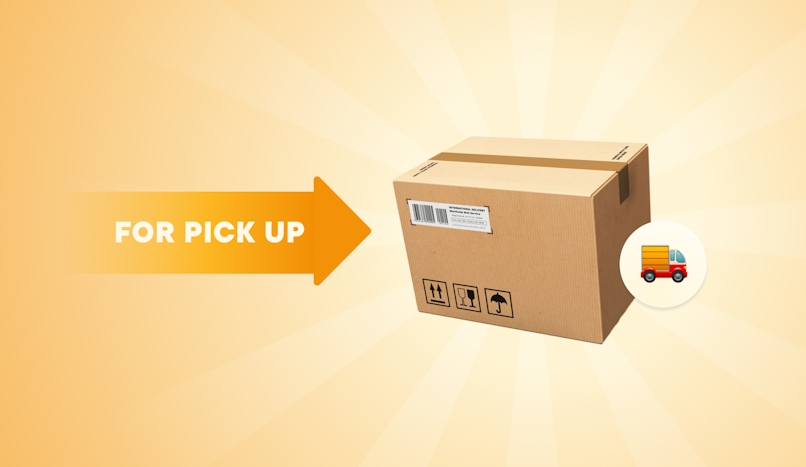 FedEx pickup options
Many of the Qs in the FAQs on FedEx.com have to do with FedEx pickup options.
Will FedEx pick up at my home?
How do I schedule a pickup?
Can I set up recurring pickups at my business?
In this section, I walk you through how to set up a FedEx pickup.
Schedule a one-time pickup online 
You have a few options when it comes to scheduling a one-time pickup with FedEx online.
You can also use the FedEx mobile app (though this section focuses on how to do it online).
Option 1: Create a label with FedEx Ship Manager
First, create an account or log in to an existing account.
Next, create your shipping label. You can also access this page through the main FedEx.com navigation bar under Shipping > Create a Shipment and log in from there.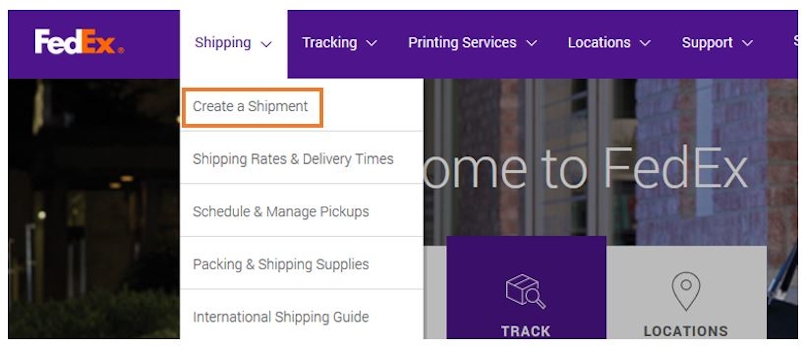 Enter your name, email address, phone number, and address. You'll also enter the address you're shipping to and the receiver information.
3. Next, place your pickup request, search for a location, and schedule your pickup under the Pickup/Dropoff option on the right-side panel.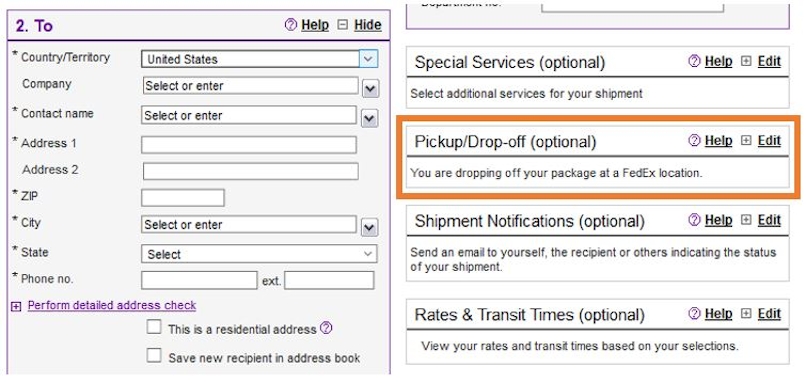 4. From here, schedule a pickup or choose to drop off packages at a FedEx location. When scheduling a pickup, it'll ask if there's a regularly scheduled pickup date and time or if a delivery driver needs to be dispatched to the pickup location.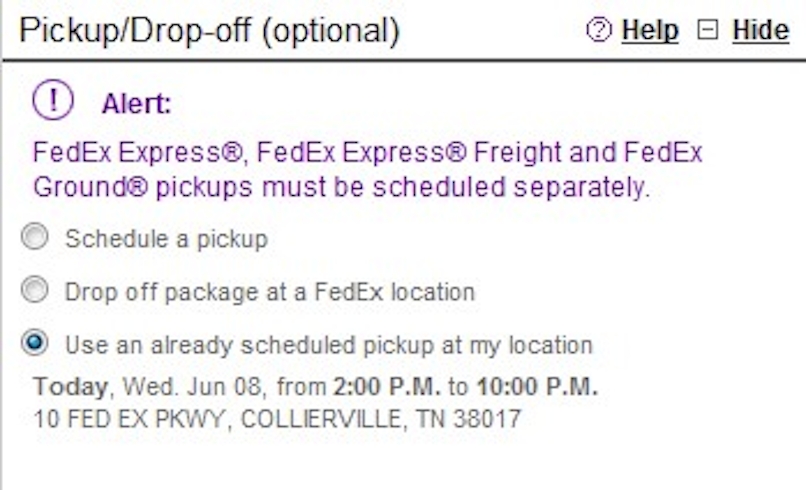 That's it!
Option 2: Schedule a pickup without creating a label
1. Visit FedEx pickup options to schedule and manage pickups, or visit the FedEx.com navigation and select Shipping > Schedule & Manage Pickups.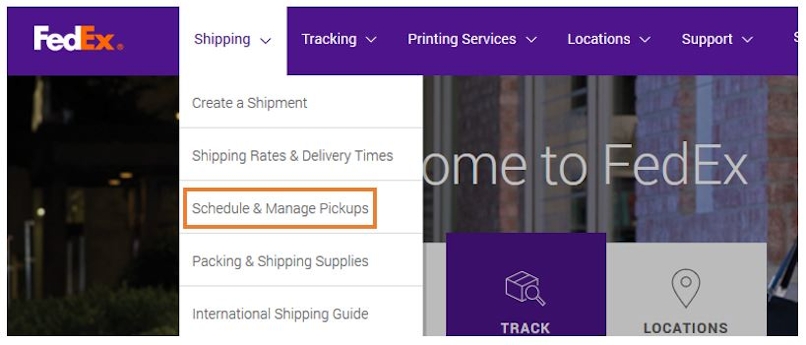 2. Once you log in, you'll be on the Pickup screen. Fill in your pickup address and phone number, and select the type of pickup service you need.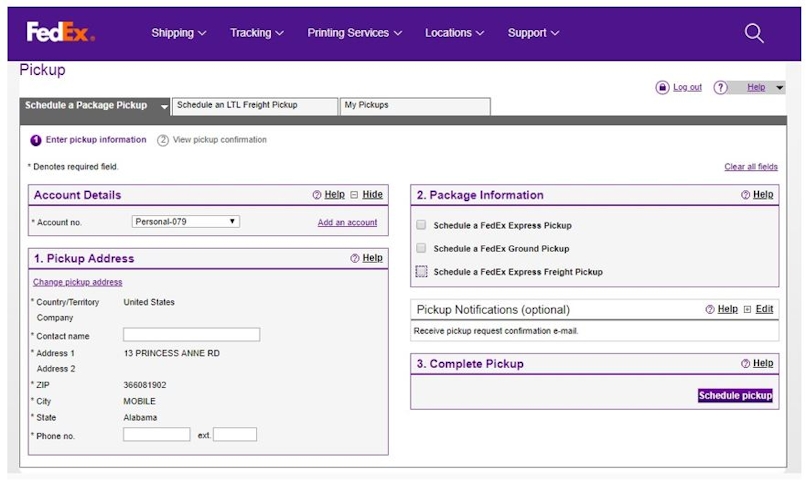 3. Complete the pickup by clicking "Schedule pickup."
Schedule recurring FedEx pickups
You can also set up recurring pickups with FedEx. This is useful for:
Diplomatic posts
Financial institutions
Large businesses with multiple locations
High-volume shippers
And more
Schedule a recurring pickup with "Recurring FedEx pickup."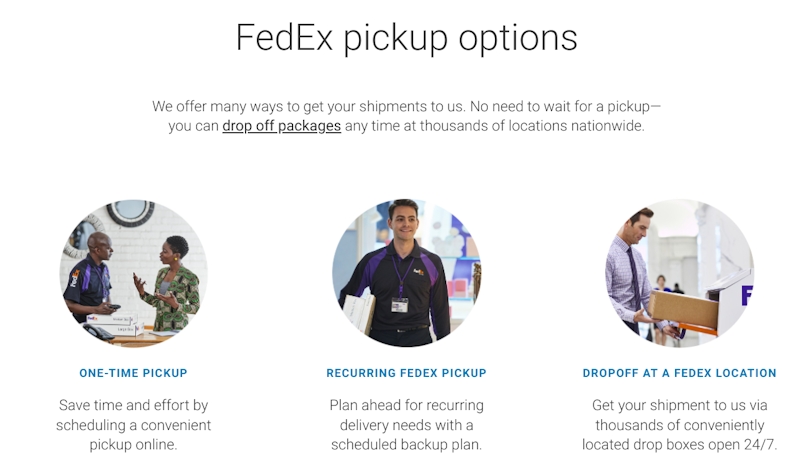 You'll find a section explaining your options for recurring deliveries and the benefits of using this service. FedEx says, "It's a time-saving alternative to repeatedly dropping off shipments or making individual pickup requests."
The site also explains that FedEx Express and FedEx Ground Automated Pickup offer a customizable solution, so you can easily plan pickups when you need them. FedEx waives the pickup fee on weeks with no pickups.
Contact your FedEx account executive or call customer service at 1-800-GoFedEx to schedule either of these two services.
How to use FedEx drop boxes
FedEx drop boxes offer an easy, convenient, and no-contact way to drop off your packages.
Keep in mind that the max package size for drop boxes is 20" x 12" x 6".
To use a FedEx drop box:
Prepare your items for shipping using your own packaging or FedEx packaging (envelopes are usually offered for free at the top of the drop box). Make sure your package isn't bigger than the maximum size.
Create your label online and stick it to your package.
Drop your prelabeled package in a nearby drop box. Find a location near you.
Find frequently asked questions and track the door tag number for the packages you put in the drop box.
Learn more about how to track a FedEx package.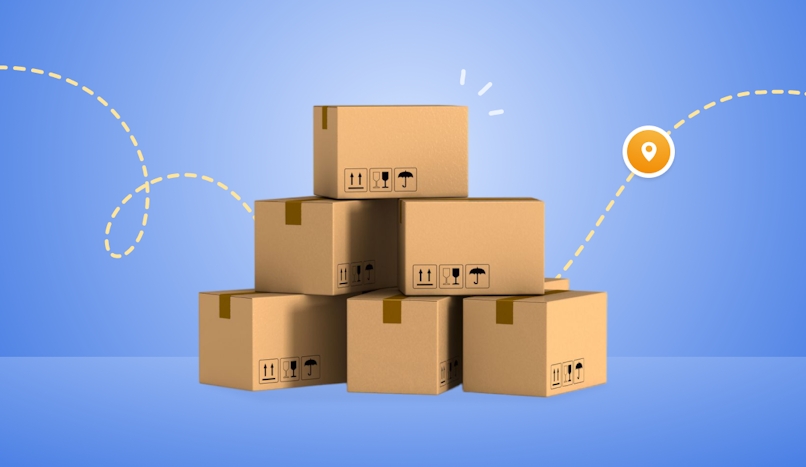 Other services you can find at FedEx locations
Some FedEx locations offer other services in addition to shipping. At some locations, you can buy packaging supplies, have copies and prints made, get passport photos taken, and more.
You can get a full list of what's available at your local FedEx location, or refer to the list at the top of this post.
FedEx makes shipping easy!
FedEx makes shipping easier than ever. With the helpful tools on their website and mobile app, you can quickly find a location near you, schedule a package pick up, and more.
In this article, we helped you navigate the FedEx.com site to find the closest location near you, track your door tag, and learn how FedEx drop boxes work. We also outlined how different location types offer different services.
We also explained how to schedule regular pickups, recurring pickups, and even FedEx LTL and freight pickups, so you can ship packages conveniently.
Once your package has shipped, use Circuit Package Tracker to find your delivery anywhere in the world in seconds.
Happy shipping!