7 minute read
Dynamex Tracking Issues? Here's What You Need to Know
Discover the top reasons why TForce shipments can be hard to track, and learn how to find your packages with ease.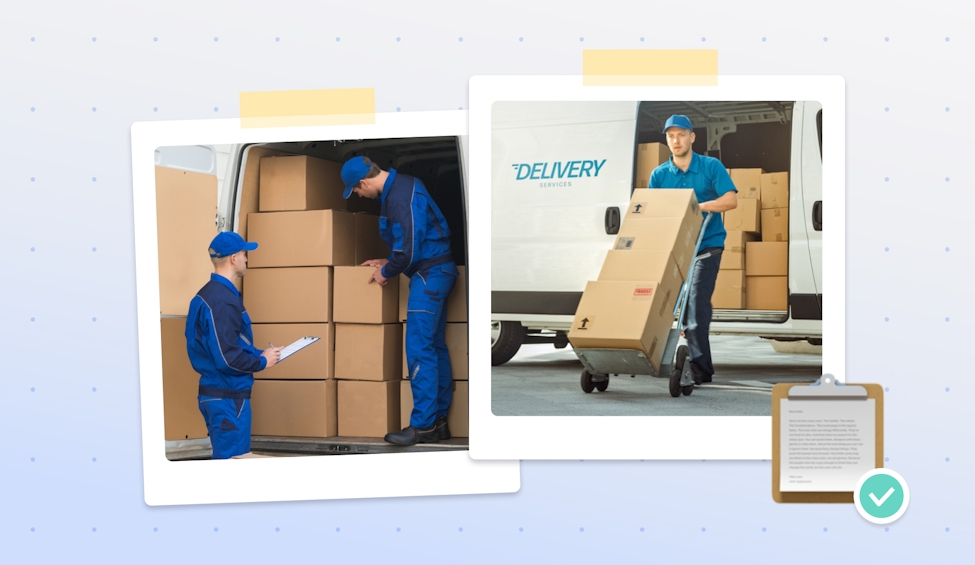 If you've been eagerly waiting for your TForce package to arrive, only to find that the tracking information is unavailable or confusing, don't worry — you're not alone.
Did you know that Dynamex, now owned by TForce Logistics, has over 75 locations across North America and delivers to more than 90 percent of the population?
Despite their extensive reach, Dynamex tracking issues can still occur.
In this post, we'll address the most common reasons why Dynamex tracking fails and give you solutions to help find your package's location.
Plus, we'll decode various tracking statuses to give you a better idea of when your package will arrive. Don't let tracking issues stress you out any longer, let's dive into the solutions now!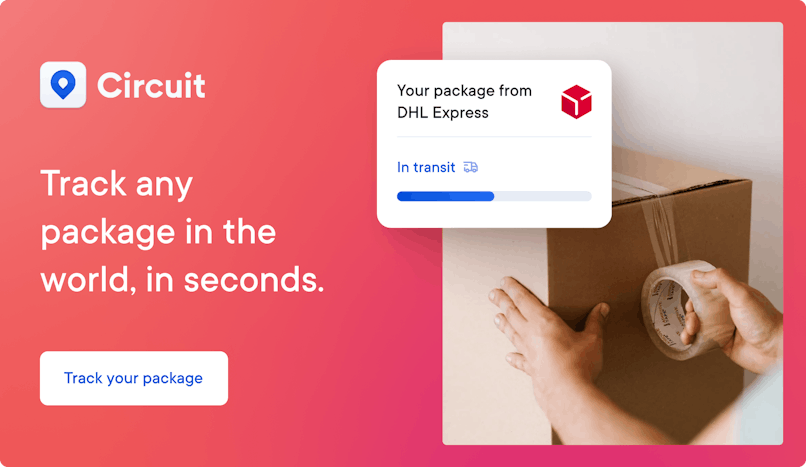 If you're an online shopper, you're probably no stranger to package tracking. Whether you're eagerly awaiting a new purchase or nervously watching for the arrival of a gift, knowing where your package is at all times is a must.
One delivery service that you might encounter is Dynamex, which was a package delivery service for businesses but is now owned by TForce Logistics, and offers same-day and next-day delivery services across North America.
The company uses a tracking system that allows customers to monitor the status of their shipments in real-time, giving them peace of mind and timely delivery.
So, how do you track your TForce package and know when it will arrive? Let's take a closer look.
Dynamex tracking guide
When you receive a package shipped with Dynamex/TForce, you will typically get a tracking number from the sender by email.
This tracking number lets you monitor your package every step of the way until it reaches its destination.
What if you don't have a tracking number?
In some cases, you might accidentally delete the email with the number included, or you might not have been sent a tracking number at all.
If this happens, don't panic! You can contact the seller and ask them to search for the tracking number in their records.
Alternatively, you can contact TForce directly at their headquarters in Dallas, Texas, at 1-855-396-2639 to find out if they have any information on your package.
Of course, there can be issues with package tracking from time to time. For example, you might input the tracking number incorrectly or experience delays in your package's progress.
If this happens, it's important to know how to handle the situation.
Tracking your Dynamex package location
Once you have your TForce tracking number, enter it into Circuit Package Tracker, and you'll get the package's location. If you've ordered from a business that uses Dynamex tracking, they'll usually send you the tracking number directly.
If you're having trouble finding the tracking number, you can log in to your order history on the seller's website or app to access the details.
From there, simply enter the tracking number on Circuit Package Tracker to find out where your package is and when it's due to arrive.
Why you can't track Dynamex
If you're having trouble tracking Dynamex, there are a few potential reasons why.
One of the most common is that you may have searched for an incorrect tracking number. It's always best to copy and paste the number directly from your email confirmation, if possible.
If you've double-checked and are sure that the tracking number is correct, but still can't locate your package's whereabouts, it's worth reaching out to the seller to make sure that they sent it.
Keep in mind that sometimes a seller will create a shipping label for your purchase before actually mailing it out.
This means that you may have a tracking number without any updates on the package's movement towards its destination. In such cases, it's a matter of waiting patiently for the package to be shipped and updated in Circuit Package Tracker.
Understanding Dynamex tracking statuses
There are different terms for Dynamex package tracking, and understanding each status's meaning helps you plan for your package's arrival. Two of the most common are 'in transit' and 'pending.'' Let's cover them in more detail.
In transit
"In transit" means Dynamex has your package and sends it your way.
Whether they got it from another carrier or directly from the seller, this status is a positive one. If your Dynamex package is still in transit, it's most likely making its way to you.
One common issue is when your Dynamex package is still "in transit" and doesn't seem to be moving. In most cases, this simply means that the package is on its way to you and is making steady progress towards its destination.
However, if you're concerned about the package's progress, you can contact the seller for more information.
Pending
"Pending" means the seller created a shipping label for your package but hasn't yet given it to Dynamex to scan and process.
Your Dynamex package may stay pending while they wait to get the package in their hands. Once it's in their possession, they'll change the status to in transit and send it to you.
Delivery times for Dynamex packages
TForce aims to deliver all packages within 48 hours and often boasts same-day delivery.
About 93 percent of customers are eligible for next-day shipping, and over 82 percent of customers can get same-day delivery from TForce.
TForce aims to deliver all packages within 48 hours.
With these tight deadlines, they promise to track your package every step of the way so that you're updated. You can also use Circuit Package Tracker to find the last location of your package and where it's heading next.
TForce delivers next-day packages anywhere from 10 am to 9 pm. However, they try to deliver as early as possible, especially if the seller shipped the package earlier in the day.
Missing and lost Dynamex deliveries
Another issue that can arise is when you miss your delivery or your package gets lost. If you miss the Dynamex driver's attempted delivery, don't worry - they'll usually try again the next day.
If you've input your TForce tracking number in Circuit Package Tracker and found that the status says "delivered" but you don't have the package, check around your front door, porch, garage, and backdoor.
If your package is small, the driver might leave it in your mailbox or in a hidden location for safekeeping. If you still can't find your package, contact the seller to find out if they have any information on its whereabouts.
What happens if you miss a Dynamex delivery
If you miss the TForce driver's attempted delivery, they'll try the next day. However, some customers found that the driver returned at the end of the route to try again.
Since the drivers often work until 9 pm, that second attempt increases your chances of getting the package. You can also check the tracking app for information about the second delivery.
Some customers say that the delivery driver contacts them for more information. They might not know where to leave the package, so you'll know they're delivering and can meet them.
You might find a notice on your door as with other shipping services. Dynamex will let you know they attempted delivery and leave a note about when they'll try again.
If your package is small, the driver might leave it in your mailbox or hidden from find for safety. Always check to find that you actually missed delivery before trying to contact TForce.
How long will Dynamex hold a package?
TForce aims to deliver all packages within 48 hours. They're not a storage facility, so they don't want to keep your package longer than necessary.
If you think TForce is holding your package, check the tracking app. You might find statuses such as:
Address Corrected - Delivery Delayed
Attempt - Unsafe to Release
Delivery Delayed
No Access
In these cases, TForce isn't holding your package. They're trying to correct the information or safely access your property to deliver the package.
Checking the status helps you understand what's happening when you don't have your package. Contact TForce if you're uncertain about what a specific status means.
Dynamex tracking FAQs
TForce is a reputable courier company that delivers packages across the United States and Canada. You've learned when they deliver and how to track packages.
If you need more information about this business and its services, read the answers to these frequently asked questions.
Is Dynamex delivery fast?
Once TForce accepts a package, they offer same-day or next-day delivery. Due to their many locations across the United States and Canada, they guarantee fast delivery.
Can I track Dynamex by address?
Most package tracking apps only allow you to track packages by their unique number. Some customers like to set up mail delivery alerts, so they know what's coming to their doors.
However, this is only possible when a package comes from UPS, USPS, or FedEx. Each of these services lets customers create an account to track pending packages.
With these online accounts, you can find what each courier service brings to your house. You don't need a tracking number because you're searching by address, in a way.
If you can't find your tracking number, contact the merchant for help. However, they might not have the information, so you can try contacting TForce. 
How do I know if my package is stuck in customs?
Packages usually only get stuck in customs if they're improperly labeled. Each international package needs documents about where it's coming from and what it contains.
Sellers know this issue and will file the proper paperwork before shipping anything across the border. Most shipping companies won't take packages without the proper documents.
TForce only ships to Canada and the United States, so you're unlikely to have an issue with customs. They have warehouses in both countries, so they know how to handle the situation.
If you think your package is stuck in customs, you can contact them directly for information. They'll let you know if they have your package and if you owe customs duty to get it.
Customs duty is a tax you must pay to transport goods across the border. The cost varies depending on the value of the package and its shipment method.
Keep an eye on your package with Circuit Package Tracker. If it stops moving near the border, contact customs for more help. Otherwise, Dynamex will bring the package right to your door.
Dynamex tracking conclusion
TForce (formerly Dynamex) is a reliable and efficient package delivery service that is popular among businesses and online retailers throughout North America and the US.
With the help of Circuit Package Tracker and some basic knowledge, you can easily keep tabs on your TForce shipments and make sure that they arrive on time.