7 minute read
Can You Get Trader Joe's Delivery? 8 Easy Ways That Work
Whether you live in a small town, rural area, or big city, there's always a way to get your hands on some Joe. Here's how.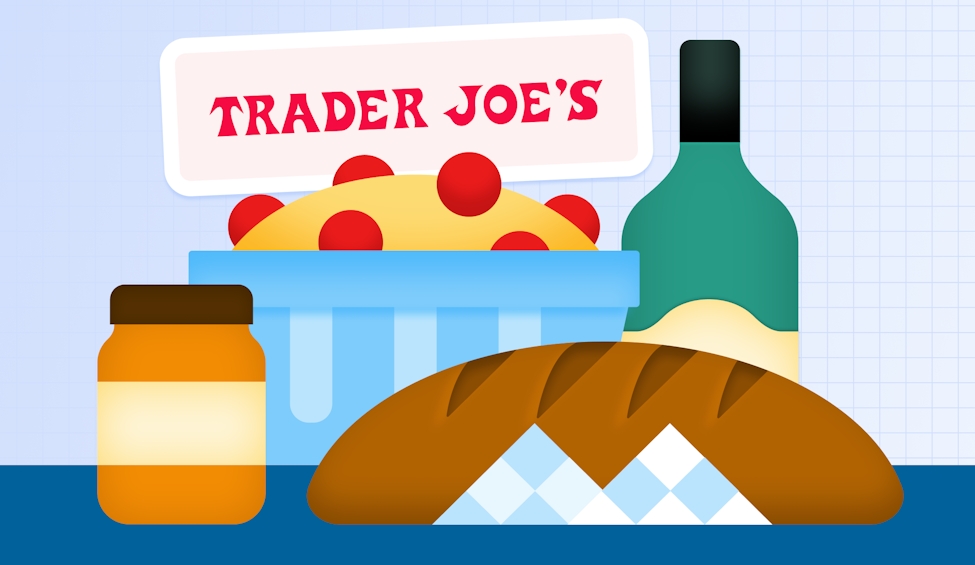 Those who love Trader Joe's love it a lot. 
The grocery store chain that began in 1967 lives by a claim that it focuses on value. It has become a favorite of customers for low prices and the unique products it offers. It's a national chain with stores in 43 states, from Alabama to Wisconsin. 
The Trader Joe's label is more common in the store than other branded items, and those products range from unique and interesting to everyday basics. 
While Trader Joe's states that it has transformed a trip to their store into a "welcoming journey full of discovery and fun," there are those who would like to get their products delivered to their doorstep. If you're asking: Can you get Trader Joe's delivery? We have 8 easy ways that work.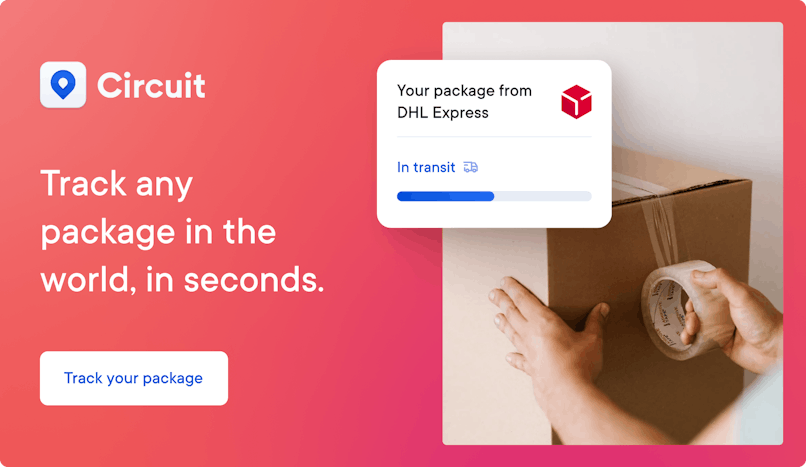 What is Trader Joe's?
If you don't know much about Trader Joe's, here are a few facts:
The first store branded as "Trader Joe's" opened in 1967 in Pasadena, California; 
Its founder, Joe Coulombe, previously ran a chain of convenience stores known as Pronto Market.
In its first few decades, some Trader Joe's locations offered fresh meats provided by butchers who leased space in the stores, along with sandwiches and freshly cut cheese, all in-store.
The original location is still operating.
What's important these days is the value offered by the products, many of which are under the Trader Joe's brand. 
There's something for everyone: fresh prepared foods like Trader Joe's Gluten Free Cheese Ravioli; beverages like Trader Joe's Sparkling Pineapple Juice Beverage (in the convenience of a can); and even Fido gets in on the shopping with Trader Joe's Grain-Free Dog Treats with Peanut Butter & Banana.
Once you get to love the store and you have your favorite products, you might be wishing you had the front-door delivery convenience of other stores. That could lead you to ask: can you get Trader Joe's delivered? 
The answer: yes, but not directly from Trader Joe's. The chain has never offered delivery or grocery pickup options, saying it wants its stores focused on low product prices. 
So if you want your favorite Trader Joe's products delivered to your door, you will need to look at our 8 easy ways that work, largely by using a third-party delivery option. 
Can You Get Trader Joe's Delivery? 8 Easy Ways That Work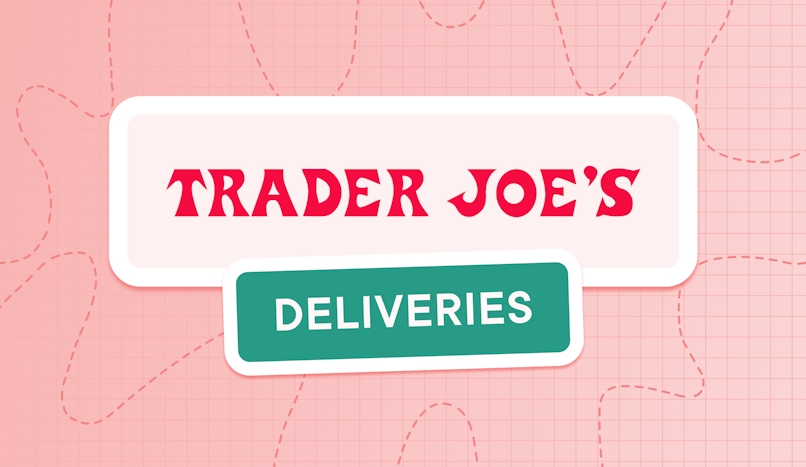 Even with the boom in online grocery shopping during the Covid-19 pandemic, Trader Joe's did not follow the lead of other grocery stores that had or quickly implemented online ordering options, curbside pickup and delivery. 
In 2020, online grocery sales jumped 103% year-over-year to $73.7 billion USD, and it's expected to top $85 billion USD in 2022. Other forecasts predict online grocery sales will reach $187.7 billion USD by 2024. 
Bucking that trend, Trader Joe's is determined to invest in their people, keeping employees rather than spending resources on the logistics of an online shopping delivery system. But we are here to help answer your question whether you can get Trader Joe's delivered, with 8 easy ways that work:
#1. How to Use TaskRabbit to Have Trader Joe's Delivered
TaskRabbit is a same-day service platform that connects you with people to run errands or handle jobs for you, from cleaning houses to assembling furniture. Called "Taskers," the boom in demand for grocery store shopping and delivery has meant they take this on in many locations too.
Here's how to use it:
Download the TaskRabbit app, available for iOs or Android devices.
Use the app to describe what you need done, where you live and when you need the work done. In this case, you will be asking can you get Trader Joe's delivery in your area.
You can browse services by city.
Take a look at the Taskers by skills and reviews, and use the app to chat with the Tasker you choose. You can book Taskers, manage their tasks, message them and even send photos of your favorite Trader Joe's products to your delivery Tasker.
Use the Trader Joe's website to build a list to send to your Tasker.
There are pros and cons to this approach. The biggest downside is that you may not be able to find a Tasker in your area who will deliver Trader Joe's. The upside is that if you do find one, you can hire them again, and again! 
#2. How to Hire Somebody from Craigslist to Deliver Trader Joe's
Think of Craigslist as the old wanted ads in a newspaper converted to an online version. It's a classified advertisements website with sections devoted to items for sale, housing, resumes, and people offering their services for hire. That's where Trader Joe's delivery comes in - you search the "help wanted" section to find a shopper.
Here are the steps to follow to find someone to shop and deliver your favorite Trader Joe's items:
Browse on Craigslist for someone who is willing to do this work.
Or, post a job with your request to the website in your area.  Be clear with your requirements.
Wait for someone to take the job.
Build a grocery list using the Trader Joe's website, and send your hired shopper to do your shopping.
The pros and cons are similar to TaskRabbit: It's great if you can find someone in your area, but not so great if you live in an area without a shopper on Craigslist. An additional downside is waiting for someone to take the job that you have posted, and then waiting for them to get the shopping and delivery done.
#3. How to use Instacart to deliver Trader Joe's
Instacart is a service that connects you to shoppers in your area, who in turn shop and deliver items from local stores. It's one of the most well-known names in the grocery delivery service business. Does Instacart deliver Trader Joe's? No.
While Instacart partners with other popular national and regional retailers, including Costco, CVS and Kroger, they do not currently work with Trader Joe's.
#4. How to use DoorDash to deliver Trader Joe's
Trader Joe's delivery with DoorDash is also not possible. DoorDash, another online food ordering and food delivery platform, tested out a partnership with Trader Joe's a few years ago but the service did not catch on. So, you can't use DoorDash to get Trader Joe's delivery.
#5. How to use Postmates to deliver Trader Joe's
Postmates is a food delivery service that has been acquired by Uber, providing delivery of restaurant meals and other goods. But, Trader Joe's delivery with postmates is another dead end. 
# 6. How to use Dumpling to Deliver Trader Joe's
Dumpling is a platform that connects you, the shopper, with someone who will do the shopping for you - your own personal shopper. It was created so that people who currently work for on-demand grocery delivery apps could set up their own business. Dumpling provides the technology platform for them to establish a shopping business in their own area, and you can reap the benefits of having someone do your shopping at any store.
Here's how it works:
Download the Dumpling app.
Enter your zip code to find a personal shopper in your area. Browse those who have established a business on Dumpling as a shopper. Look for one who shops at Trader Joe's.
Use the in-app chat to ask questions of your "shopper" and share your preferences for groceries. Dumpling states its goal is to feel like you've done the shopping yourself.
Build your order from any local store, and schedule the delivery. The shoppers give you choices from standard stores to farmer's markets to specialty stores. If a Trader Joe's is in your area, you can send your shopper to the location. You can make notes for your shopper to explain your preferences, and if you're happy, you can use the shopper again.
Dumpling's premise is to support those who want to start their own local business as shoppers and delivery drivers. As a result, the community of available shoppers is still growing.
Check if you have a shopper in your area. For instance, Dumpling Trader Joe's delivery is available to most of Manhattan, Brooklyn, and Queens from GroceryJoe& Co, who offers contactless delivery of Trader Joe's and Whole Foods.
#7. Order Trader Joe's on Amazon
Another option to get your favorite Trader Joe's product is to order it on Amazon - that's assuming your favorite product is available on the e-commerce site.
The prices might give you sticker shock, depending on where you live and the price of delivery. If you have an Amazon Prime membership, you'll save the delivery costs.
#8. Look for Trader Joe's in Other Places
Perhaps you don't have an Amazon Prime membership, but you do have a Wal-Mart membership. The chain that is found in so many corners of the United States does offer Trader Joe's products at many of its locations.
You might even find some of your Trader Joe's favorites on eBay.
Can You Get Trader Joe's Delivery? Frequently asked questions
Why doesn't Trader Joe's have delivery?
Trader Joe's once offered delivery in New York City, but stopped that service in 2019. The company states that an online shopping system for curbside pickup or delivery is a "massive undertaking" that requires tremendous resources. Instead of passing on those costs to customers, Trader Joe's maintains that it would rather focus on value in its products and prices. 
Does Trader Joe's have curbside pickup?
No, Trader Joe's does not have delivery or curbside pickup options. Trader Joe's has opted to invest in their employees rather than "build an infrastructure that eliminates the need for people," according to a Vice President of Marketing. Trader Joe's believes the resources that it would take to set up an online shopping system for curbside pickup would be expensive and they don't want to pass on extra costs to customers.  
Should you tip Trader Joe's delivery drivers?
Trader Joe's does not have delivery service. If you use one of our easy ways to get Trader Joe's delivery, it's up to you to tip the drivers of that service. If you find a shopper who does great work for you, consider giving them 15-20% of your bill. 
Can You Get Trader Joe's Delivery? Conclusion
Online shopping has become so popular, it's now commonplace for grocery shopping too. But Trader Joe's priorities are not aligned with this trend. Online shopping with curbside pickup and at-home delivery is not currently an option for Trader Joe's fans, unless you use a "work-around" like the ones we have provided for you. 
These different options will cost you, either with a flat fee or by the hour, and then it's your choice whether to tip your delivery person. If you can't find a shopper nearby because you don't have a location in your area, you can also submit the online form through Trader Joe's to request a store in your city.
 Our guide to the 8 Easy Ways that Work to get Trader Joe's Delivery will help you find the top customer pick Mandarin Orange Chicken in your freezer or the popular Everything but the Bagel Seasoning Blend in your pantry before you know it.