11 minute read
What Is WISMO? 5 Strategies to Avoid It
Discover what WISMO is and learn effective strategies to avoid it. Keep your customers satisfied and improve your business success today.
Reduce WISMO calls and enhance customer satisfaction with effective route optimization from Circuit for Teams.
Have you ever heard of WISMO? It's an acronym for "Where Is My Order?" Trust us: It's a question that can be a real headache for eCommerce businesses.
Imagine this scenario: A customer orders a product from your online store and expects it to arrive within a week. 
But their package runs late because of some unexpected sending delays.
They start getting anxious and decide to contact your customer support team, asking the dreaded question: "Where is my order?" 
And just like that, you've got a WISMO situation on your hands.
This all-too-common customer service issue can take a toll on your customers' satisfaction and loyalty. 
But don't worry. I'm here to help you supercharge your online store by enhancing the post buy experience and cutting down on those pesky WISMO calls. 
In this post, I'll explain what WISMO is all about, explore its common causes, and share some strategies to keep it at bay.
Key takeaways
WISMO stands for "Where Is My Order?" and can negatively impact customer satisfaction.
Common causes of WISMO include poor communication, lack of tracking information, and sending delays.
Strategies to avoid WISMO include offering real-time updates, setting realistic expectations, proactively communicating, offering self-service options, and personalizing the customer experience.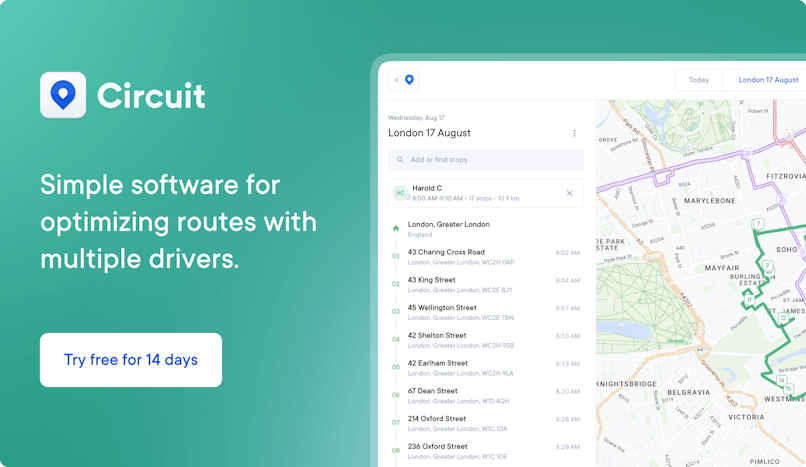 What does WISMO mean?
So, what's the deal with WISMO?
It's short for "Where Is My Order?" and pops up when customers start asking about their order status in the eCommerce world.
These questions can negatively affect customer satisfaction and loyalty, potentially leading customers to choose other retailers for future purchases.
Let's face it: Nobody enjoys chasing down information about their order.
When customers feel like they're left in the dark, they might start thinking, "Why bother with this retailer when so many other options are out there?"
Customers who have a smooth, stress-free experience with a retailer are more likely to return for future purchases and even recommend the store to friends and family. 
On the flip side, if they're constantly dealing with WISMO calls and unresolved issues, they might jump ship and give their business to a competitor with its act together. 
And once they've found a more reliable retailer, chances are they won't find back!
Common causes of WISMO
WISMO calls are so common in the eCommerce game for a bunch of reasons.
Here are some of the usual suspects:
Communication breakdown. You know what they say: Communication is key! When online retailers don't keep customers in the loop with timely and accurate order updates, guess what happens? WISMO calls start rolling in.
Inadequate order tracking information. Customers expect easy access to detailed tracking information for their orders. If your tracking information is unclear, incomplete, or difficult to access, your customers will likely contact customer support asking about their order status.
Shipping delays. Unexpected sending delays, like pesky supply chain disruptions or courier hiccups, can crank up the number of WISMO calls.
Unclear delivery estimates. Unclear or broad delivery estimates can leave customers scratching their heads and reaching out to customer support for clarity.
Complex checkout processes. Your customers are more likely to want extra info about their order status and delivery details if the checkout process is complicated or lacks transparency about sending options and costs.
Poorly trained customer support teams. WISMO problems can spiral out of control when your customer support teams aren't up to snuff. If reps don't have the know-how or tools to tackle order-related issues, customers can get frustrated and keep coming back for answers.
Every once in a while, you encounter something major like a pandemic *cough cough* or an act of nature that can have a major impact on your ability to deliver orders.
For example, British fashion retailer ASOS had a terrible warehouse fire in 2014. 
A major fire broke out at the company's main warehouse, causing significant damage to their stock and resulting in order processing and shipping delays.
This situation led to a massive influx of WISMO calls and emails from customers who were left uncertain about the status of their orders and delivery times.
The financial cost of the ASOS warehouse fire was estimated at around £30 million in lost sales and damages to their inventory.
The company also experienced a temporary drop in their share price and damage to their reputation, as customers experienced delays and uncertainties surrounding their orders.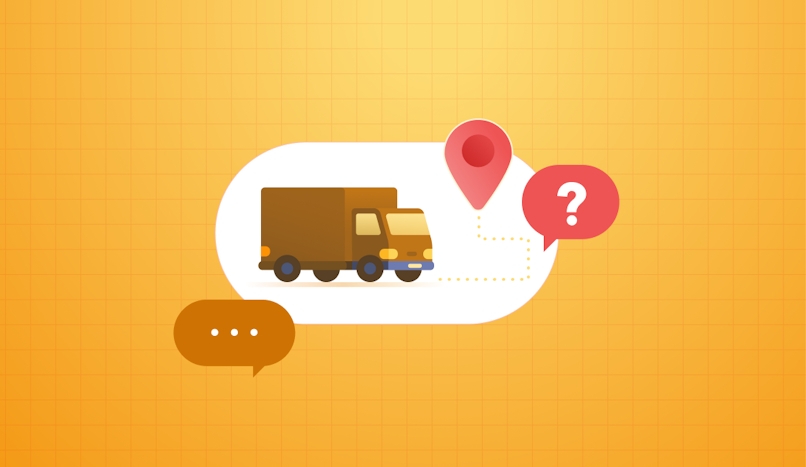 5 strategies to avoid WISMO
Consider these strategies to minimize WISMO calls and improve your customer satisfaction.
Offer real-time updates
Want to reduce WISMO requests? Give your customers the gift of real-time tracking information on a sleek, branded tracking page.
Customers love timely updates, leading to increased customer loyalty. 
Retailers like Amazon are known for giving real-time updates through SMS and delivery notifications to keep their customers in the loop.
Real-time updates involve sharing instant and continuous information about a customer's order status throughout the fulfillment and sending process. 
It can include information like package location, estimated delivery date, and any changes during sending  
You can send order updates through email, SMS, or a dedicated tracking page.
Or you can use software like Circuit for Teams to handle everything for you.
Circuit for Teams helps you make your last-mile deliveries more efficient than ever — plus, you can capture proof of delivery, send customers automated order updates, and more.
Benefits of real-time updates:
Reduced WISMO calls. When customers have real-time info on their order status, they don't need to contact your support team to ask, "Where's my order?" Less time spent answering WISMO calls means your support team can focus on other tasks, making everyone's lives easier.
Improved customer satisfaction. Real-time updates make customers feel valued and in the loop. They don't have to wonder what's going on with their order because you're keeping them informed every step of the way. Happy customers are more likely to spread the word about your awesome service, bringing even more business your way.
Enhanced customer loyalty. When you consistently give accurate, up-to-date information, customers learn to trust your brand. And when they trust you, they're more likely to stick around and shop with you again. Win-win!
Decreased support costs. With fewer WISMO calls to handle, you can reduce the size of your customer support team or redirect their efforts to other areas of your business. This can lead to lower support costs, freeing up resources to invest in other aspects of your online store (like marketing, product development, or improving your website's user experience).
Set realistic expectations 
If a retailer fails to deliver an item within two days of the promised date, 69 percent of shoppers are significantly less likely or somewhat less likely to shop with that retailer in the future.
One way to avoid this issue is to set realistic customer expectations.
Be transparent about your sending process, delivery estimates, and potential delays during checkout. 
This helps manage customer expectations and reduces the likelihood of WISMO queries.
But how can you do that effectively? Meet Circuit for Teams. 
Here's how it can help: 
ETAs and real-time tracking. Circuit for Teams lets you give customers accurate ETAs and real-time tracking. This not only improves customer satisfaction but also reduces WISMO inquiries.
Reduce delivery costs. With Circuit for Teams, you can cut down on in-house delivery costs by 20 percent. The platform pairs a world-class delivery management system with the world's most popular driver app, helping you streamline your operations and save money.
Collect proof of delivery. Need to know who signed for that package? Your drivers can collect recipient names, signatures, and photo proof during every stop, which your dispatchers can manage from their dashboard.
Send automatic customer notifications. Keep your customers in the loop by sending automatic delivery status notifications. They'll appreciate knowing exactly when your driver will be at their door, so they can say goodbye to those annoying full-day delivery windows.
Importance of setting expectations:
Increases customer trust and confidence in your brand. Customers feel like they can trust your brand when you're transparent about delivery times and potential delays. They appreciate the honesty and are more likely to make repeat purchases knowing they can rely on your communication.
Helps avoid disappointment or frustration due to unforeseen delays. Setting realistic expectations will help you prepare customers for any unexpected hiccups in the sending process. When customers know what to expect, they're less likely to be disappointed or frustrated if delays do happen 
Contributes to a better overall customer experience. Setting expectations is a crucial part of creating a seamless customer journey. When customers are well-informed and feel like they're in the loop, they're more likely to have a positive experience with your brand (leading to positive word-of-mouth and referrals).
Supports customer retention and loyalty. When you set expectations and deliver on your promises, you foster customer loyalty. They'll be more likely to return to your store for future purchases, knowing they can count on you to be upfront about sending times and potential issues.
Tips for setting realistic expectations:
Clearly communicate sending timelines and costs during the checkout process. For example, when a customer adds an item to their cart and proceeds to checkout, display the available sending options (with estimated sending times and costs). This way, the customer can make an informed decision based on their preferences and needs.
Give accurate estimated delivery dates based on courier capabilities and possible delays. Partner with reliable sending carriers and use their data to give accurate delivery estimates. If a courier usually takes three to five days for delivery, tell customers that their package should arrive within that time frame. Make sure to factor in potential delays, such as weekends or holidays, when giving estimates.
Update delivery estimates in case of changes or disruptions in the sending process. For example, if a weather-related delay or a courier issue affects the delivery time, promptly tell customers over email or SMS about the updated delivery date. 
Inform customers about potential delays during peak seasons or due to external factors (such as supply chain disruptions) that may delay the delivery process. Include a banner or notice on your website during peak holiday seasons or known supply chain disruptions informing customers of potential delays. This can help set expectations and encourage customers to place orders earlier if they want their items on time.
Implement proactive communication
Proactive communication is actively reaching out to customers with important information about their order status, sending updates, or delivery exceptions before they feel the need to ask .
ECommerce businesses that excel in proactive communication can maintain high customer satisfaction.
Customers who get timely and relevant updates on their orders feel like the business values and appreciates them. This can lead to increased customer satisfaction and a better overall customer experience.
Proactive communication involves sharing relevant and timely information with customers (such as order confirmations, sending updates, or delivery changes) without waiting for customers to initiate contact.
For example, a customer who places an order on Walmart's website gets an order confirmation email and proactive communication through email and SMS updates. These updates include information about their order status, sending progress, and any potential delays or changes.
This approach helps customers feel informed and confident about their purchases, reducing the likelihood of WISMO queries and contributing to a positive shopping experience.
Offer self-service options 
Self-service options allow customers to get information about their orders independently without contacting customer support.
By allowing customers to access information like their order status, tracking updates, and delivery details independently, they feel empowered and in control of their delivery experience.
This reduces the workload for your customer support team, minimizes the number of WISMO calls you get, and decreases support costs because your customer service team won't be jam-packed with WISMO requests.
Self-service options include:
Order tracking pages. Dedicated tracking pages let customers monitor their order status and delivery progress in real time.
Chatbots. Automated chatbot systems can answer frequently asked questions (FAQ) and offer order updates, reducing the need for customers to contact customer support.
FAQ sections. A comprehensive FAQ section on your website can address common customer concerns and questions, allowing customers to find information easily.
For example, Best Buy has a detailed support center to track packages and read FAQs for returns and exchanges. It also has a Shipping, Delivery & Store Pickup page to learn more about the different fulfillment options.
Personalize the customer experience
Personalizing the customer experience means making communication, offers, and support unique to each customer based on their preferences and needs.
For example, when dealing with WISMO concerns, personalizing the customer experience might involve using a customer's preferred method of communication, such as email or SMS, to give order status updates.
With Circuit for Teams, you can easily personalize delivery updates by sending SMS or email notifications to customers with real-time delivery tracking information.
This allows customers to check an order status without calling customer support.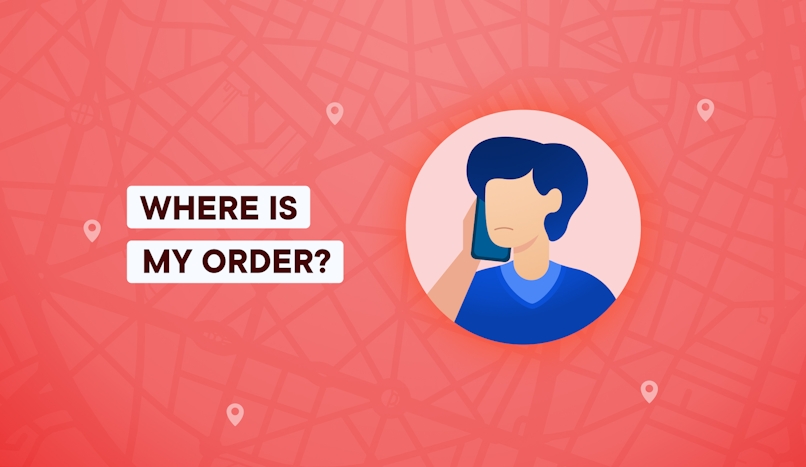 WISMO FAQ
Here are some frequently asked questions related to WISMO and ways to address them.
What should I do if I experience sending delays? 
If you experience sending delays, it's important to communicate with your customers as soon as possible to manage their expectations.
Here are some ways to handle these kinds of situations:
Give regular updates. Keep customers informed about their order status (including any changes to the estimated delivery date) through email, SMS, or other preferred communication channels. You can use Circuit for Teams to make it easier.
Offer alternative sending options. If possible, give customers the choice of alternative sending methods (like white glove delivery) or faster delivery options (like expedited sending  to minimize inconvenience.
Offer compensation. Consider offering customers affected by sending delays discounts, vouchers, or other forms of compensation as a gesture of goodwill and to maintain customer satisfaction.
Increase customer support resources. You may experience a higher volume of WISMO requests during peak seasons or supply chain disruptions, such as during a pandemic. To manage this increase, consider increasing staffing levels for customer service teams, extending customer support hours, and using chatbots or automated messaging to handle routine questions.
How can I improve our WISMO process?
Improving your WISMO process involves addressing customer concerns and questions while minimizing the need for customers to reach out. 
Here are some strategies to enhance your WISMO process:
Implement real-time tracking updates. Offer customers real-time order tracking information through a branded tracking page or SMS notifications. This lets them easily check their order status without placing phone calls or chat requests to your customer support. Circuit for Teams makes it easy to share real-time order tracking details with your customers so they know when to expect their package.
Offer clear delivery estimates. Give customers accurate delivery estimates during the checkout process, including potential delays. This helps manage customer expectations and reduces the likelihood of WISMO queries.
Engage in proactive communication. Reach out to customers before they have a chance to ask about their order status. Inform them of any sending updates, delays, or issues as soon as they happen through their preferred method of communication.
Train customer service teams. Make sure your customer service team is well-trained and equipped to handle WISMO inquiries efficiently. This includes knowing your sending process, delivery times, potential issues, and how to resolve them.
Offer self-service options. Give customers self-service tools, such as an FAQ section, automated chatbots, or a package tracking page, so they can find information about their order status without contacting customer support.
Monitor and analyze WISMO trends. Regularly review customer questions and feedback to identify common concerns or areas for improvement. Use this data to enhance your customer journey and address potential issues before they escalate.
How can I manage WISMO inquiries during peak seasons? 
When peak seasons hit and WISMO inquiries start pouring in, it's essential to have a game plan. 
Consider expanding your customer service team during these busy times. Having more hands on deck means faster responses and happier customers.
Don't forget about the power of chatbots and automated messaging systems. 
These handy tools can automate answers to simple questions, allowing your team to focus on more complex issues. 
Plus, it's like having an army of robot assistants at your disposal!
Be proactive in sharing sending delays or issues through email, text, or social media updates to keep customers informed and minimize questions. 
Customers appreciate being in the loop.
Use strategies to avoid WISMO in your business today
Understanding and addressing WISMO calls is essential for maintaining customer satisfaction and fostering brand loyalty in your eCommerce business.
By offering real-time updates, setting customer expectations, offering self-service options, and personalizing the customer experience, you can reduce WISMO calls and enhance the overall shopping experience.
Start implementing these strategies in your online store today to improve customer satisfaction and strengthen your brand reputation.
Circuit for Teams can also help you prevent WISMO calls by offering real-time tracking information and proof of delivery.
With dynamic stop status icons, dispatchers can find the real-time status of stops on an active route and make live changes to increase the chances of successful delivery. 
Dispatchers can also add customer service contact details to the delivery information, offering a better delivery experience to customers who need help.
Plus, dispatchers can modify live routes and notify drivers about changes made, allowing for same-day updates and reducing the likelihood of WISMO calls.
Try Circuit for Teams free today and discover how it can help you reduce WISMO calls and improve your delivery management.