4 minute read
How Offering Same-Day Delivery Kept Alphabet Brewing Co at 100% Capacity in the Pandemic
How Jair Sian, the Operations Manager at Alphabet Brewing Co, used Circuit's route optimization tool to deliver craft beer directly to customers' homes.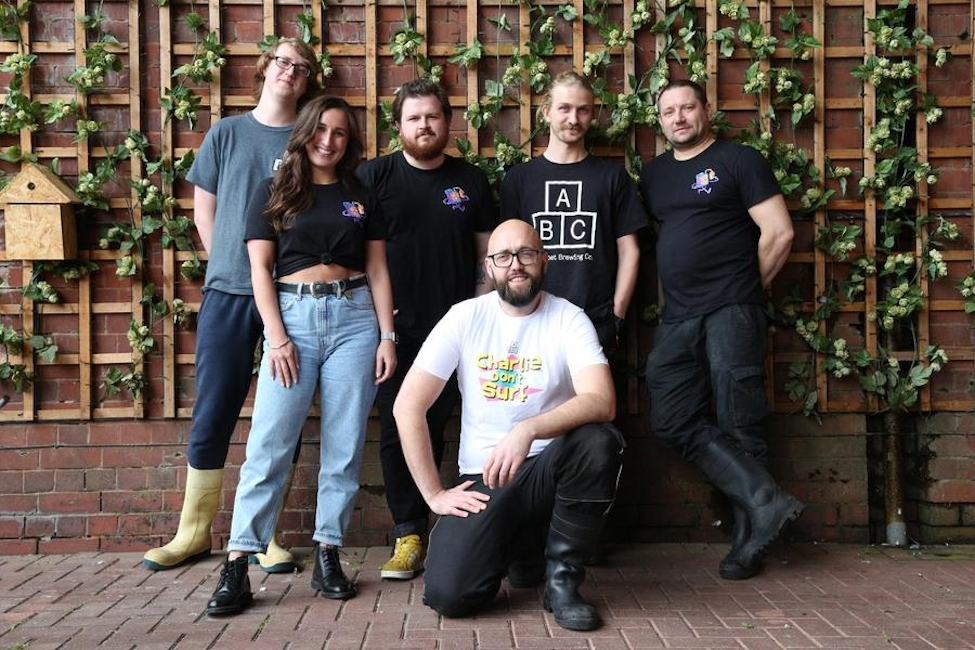 COVID-19 had the potential to sink Alphabet Brewing Co A small, independent craft brewery in Manchester UK, Alphabet Brewing Co. mainly sold its beer in two ways: wholesale to restaurants and bars, and out of the brewery taproom.
With stay-at-home orders in place, Jair Sian — the Operations Manager at Alphabet Brewing Co — knew she had to change their approach to keep the brewery afloat without losing any staff.
So, she switched her focus from managing the company's business clients and taproom patrons to delivering its craft beer directly to customers.
Jair wasn't completely unfamiliar with this kind of delivery. Alphabet Brewing Co had maintained a webshop and used next-day courier services to deliver its craft beer to customers throughout the UK. But those direct-to-consumer (D2C) orders never accounted for more than 5% of their business and Jair wasn't personally managing the delivery drivers or routes.
With the taproom being closed and the city on lockdown, more and more customers wanted quality beer delivered to their doorstep. Alphabet Brewing Co's webshop soon accounted for 80% of all orders.
And while Jair still uses third-party courier companies for orders that are outside of the city limits, she wanted a faster and cheaper solution for customers close to home.
So, she created an in-house, same-day delivery process for all orders within ten miles of Alphabet Brewing's taproom. It worked so well that the brewery lost no income due to COVID-19 and all her team members stayed employed. Here's a look at how she managed it.
Not using Circuit for Teams? If you manage a team of drivers and want a simple, cost-effective way to keep track of them while making their routes more efficient, sign up for a free trial of Circuit for Teams.
Setting up Delivery Processes and Optimizing Routes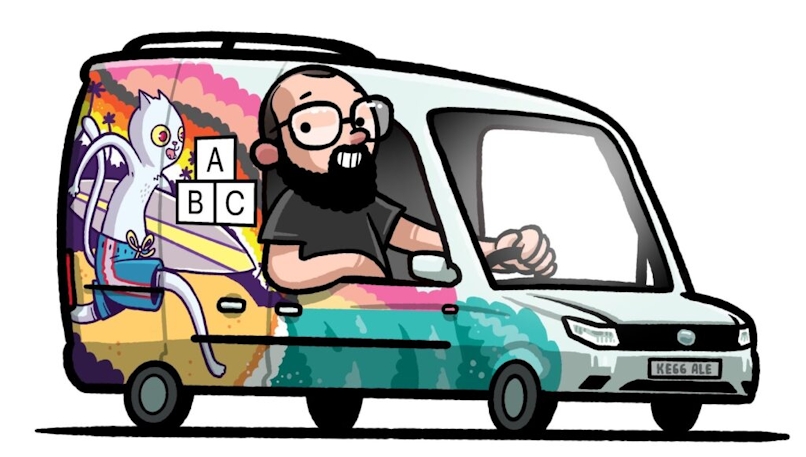 The very first week of handling direct-to-consumer deliveries was a learning experience. She used Google Maps to plan routes and had everyone — from the brewers to her boyfriend — help make deliveries.
However, she knew this was a short term solution.
To help make deliveries seven days a week, Jair hired two-part time drivers (the current taproom staff switched to focusing on brewing beer, processing orders, helping with marketing efforts, and managing the taproom for the one day out of the week when customers can pick up their order in person).
To plan routes, Jair needed something more sophisticated than Google Maps for two main reasons.
Google Maps has a limit of ten stops per route — with 80% of Alphabet Brewery's orders coming through the webshop, Jair's delivery drivers needed to make more than 10 stops per route to be efficient.

Google Maps doesn't optimize multi-stop routes. Jair could rearrange stops on Google Maps but it was always a guess as to whether or not she was creating a truly optimized route.
Plus, using Google Maps required a significant amount of time and delivered minimal payoff. Jair estimates it took her and her team five hours to optimize and complete a route.
So, Jair began looking for a solution.
I had tried a few other delivery planning tools before I found Circuit.The issue is they tended to be over-complicated, meant for large distribution centers that had 4-5 trucks coming in and out every hour. With Circuit, we immediately fell in love with the simple interface and how it helped us save time.
When Jair used Google Maps, she had to enter customer addresses manually.
With Circuit for Teams, not only are there no limits on how many stops she can put on a route but she doesn't have to enter them manually anymore. Jair downloads her customer orders from Shopify, re-arranges the relevant info in a spreadsheet, and then uploads the order information into Circuit for Teams.
Plus, the Circuit for Teams route optimization feature cut down on Jair's route planning time, as well as the time her drivers took to complete a route. But more than that, Circuit brought Jair peace of mind: Its route monitoring feature allows her to see where her drivers are within the context of finishing the route.
With Circuit for Teams, it's not just the obvious time that you're saving planning the routes," Jair said. "You save time there, yes, but you also save time in knowing where your staff is and being able to make changes as necessary to the route.
Alphabet Brewing Co: Going Forward
Jair thinks local delivery will stay a significant part of their business in the foreseeable future. 
Right now, Alphabet Brewing Company is still brewing at capacity. This is a direct result of promoting the company webshop and being able to manage the increased demand for same-day delivery.
The great news is that the work Jair and her team did on creating an in-house delivery process can now be leveraged to help complete increasing B2B orders.
If you manage a team of drivers and want a simple, cost-effective way to keep track of them (while making their routes more efficient), sign up for a free trial of Circuit.