7 minute read
How to Get Free Delivery on Instacart: 6 Easy Ways
You don't have to pay anything extra to get free delivery on Instacart—in fact, there are several ways. Save money and time with these 6 tips.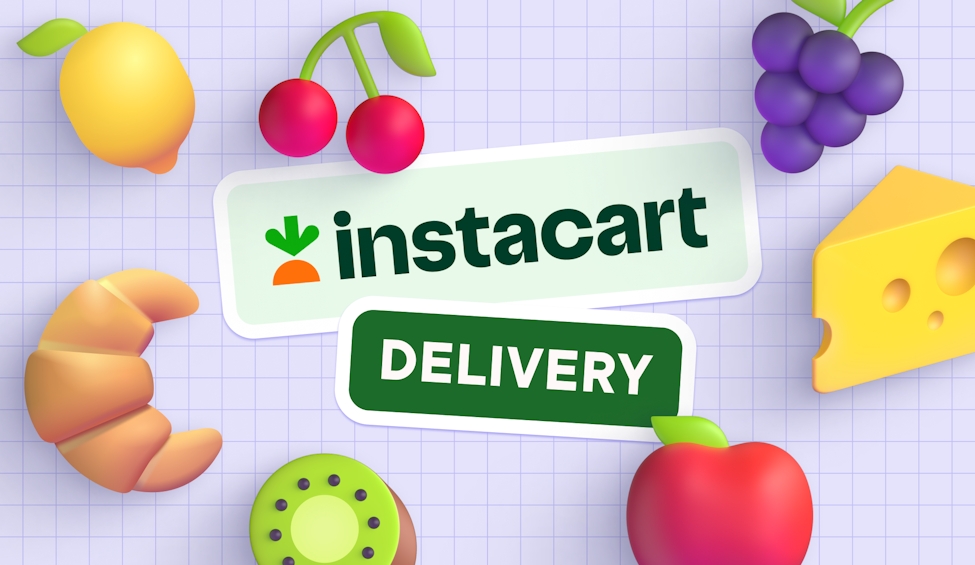 Do you like getting groceries delivered but hate the delivery fees? Then knowing how to get free delivery on Instacart is the answer.
Instacart is a grocery delivery platform that makes it easy and convenient to have someone do your shopping for you and deliver the goods to your door.
You can also pick up your groceries yourself if you want. Save time by avoiding the hassles of shopping in-store.
But if you hate paying those extra fees for delivery, you're looking for ways to save. Wondering how do I get free delivery with Instacart? Let's find out.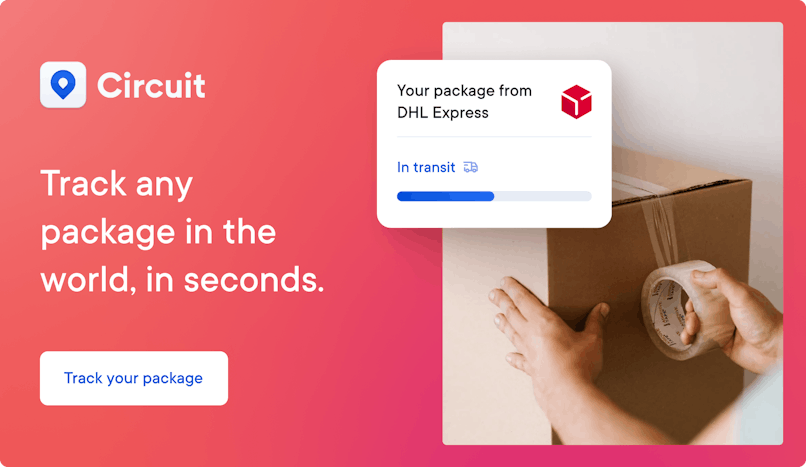 Introduction to Instacart 
If you're still wondering what is Instacart, it's a United States-based company that offers grocery delivery and pickup service in the US and Canada.
To access the service, you can use their website or food delivery app to get Instacart grocery delivery.
Instacart connects you with shoppers in your area. They shop and deliver items from your area's stores linked to Instacart. The partners are popular regional and national retailers, and you don't have to buy groceries.
For instance, in the San Francisco area, choose from CVS, Sam's Club, Best Buy, or even Total Wine & More.
Pick what you want to buy, then schedule delivery as fast as an hour or later in the day or week. Delivery times can depend on local store hours.
You can also use the Instacart platform to shop on Instacart's website or app and choose a pickup time. Rather than have groceries delivered, you pick up your groceries at the store.
Not everyone is an Instacart shopper, but many of them exist. The coronavirus pandemic helped Instacart to threefold growth from 2019 to 2020.
While sales began slowing after that, it still generated about $26 billion in sales in 2021. By 2023, the company's sales in its home market could reach $35 billion.
Instacart is among the top recognized grocery delivery services in 2022, ranking fifth in brand recognition, with 72% of US Internet users knowing the company. That's fifth behind Walmart, Costco, Aldi, and Amazon Fresh.
That's partly because people got used to the convenience of home delivery. In 2021, a study showed that 45 percent of consumers reported shopping online for groceries more often than before the pandemic.  
But that habit has come at a cost, as grocery delivery isn't cheap for the stores or consumers. Grocery stores were not designed to fulfill online orders, and there is a cost to having someone shop for you. That makes it a bonus when you can find free delivery. 
Here's how to get free delivery on Instacart in six easy ways.
How do I get free delivery with Instacart?
Once you get used to the convenience of online shopping, grocery delivery, and more, it's hard to break the habit.
It's easy if you've never done it before, as you get free delivery on Instacart when you create your account and make your first order. After that, you'll be searching for any Instacart promo you can find.
Whether you've never used a platform like Instacart or you're a regular user, you're likely asking: How can I reduce my Instacart fees?
Here's how.
#1 Sign up with a referral code
If you're lucky enough to have a friend or family member who refers you to Instacart, you can use the referral to save money.
It's a win-win: you get a $10 credit on your first order, and your friend will get a $10 credit when you get your first order at your door.
That may not necessarily help with free delivery, however. If you get a promotion code from your friends or family, it only works on your account if you meet the promotion requirements.
Always check the conditions at the bottom of the confirmation email from Instacart to find out what the actual promotion involves.
#2 Buy something from Walmart 
Instacart claims it's the leading grocery technology company in North America. The company says it partners with more than 900 national, regional and local retail brands to deliver from more than 75,000 stores across more than 13,000 cities.
One of those partners is retail giant Walmart.
In 2021, Walmart expanded an alliance with Instacart as part of its effort to give quick, cheap delivery and compete with Amazon.
Walmart expanded a delivery pilot with Instacart to include parts of New York City, where Walmart doesn't have stores and grew to include a same-day delivery pilot in Los Angeles, San Francisco, San Diego, and more. 
As stated in Forbes:
"Retailers have to be where the customer wants – and that increasingly means delivery."
Depending on where you live, Walmart may use other delivery apps such as DoorDash or Postmates to deliver groceries. Each service has a different delivery fee, so you may want to check with different options before choosing to save on fees and delivery.
And, of course, if you want to avoid Instacart delivery fees, you can also choose to buy something from Amazon, which bought Whole Foods to take on the grocery delivery business. That purchase drove more grocers to Instacart as a way to protect their businesses against the new threat posed by Amazon. 
#3 Shop at certain stores 
There are other ways to save with Instacart. For instance, you may have an Instacart promo code or an Instacart coupon, or you can get shopping credits. You can also find stores that offer free delivery. 
The website's Instacart discounts and coupons section will list the stores in your area that offer Instacart savings. The list of stores will state what kind of offer is available: find for Delivery on the button with the store's name.
For instance, the CVS Pharmacy button opens a page outlining all the details about using Instacart to shop at CVS. It states that delivery fees start at $3.99 for same-day orders over $35.
The delivery fees will vary if you want a one-hour delivery or an order under $35. Those fees may change based on location and the number and items in your cart. 
You may also get an Instacart free delivery code or other promo code from an Instacart retail partner, which you can redeem on their Powered by Instacart site. Here are the steps:
Open the Instacart app and tap to show the side menu.
Tap "Credits, promos & gift cards."
Tap the "Add promo or gift card" button.
Enter the promo code and tap "Redeem" to apply it to your account.
#4 Subscribe and save
Other ways to get free delivery on Instacart include signing up for subscription programs like Express through Instacart.
Do you get free delivery with Instacart Express?
Yes, but "free" still carries a charge. That's because you pay a flat standard fee of $99/year or $9.99/month in exchange for unlimited free delivery on orders over $35. 
Subscription programs like Instacart Express and Instacart+ can get you free delivery, with an Instacart free delivery minimum of $35 per store and lower service fees. All orders must be at least $10 to be eligible for delivery. 
What's the difference between Instacart Express and Instacart+?
Nothing. Instacart Express is now called Instacart+. 
Don't forget that service fees are added to support the Instacart platform and cover operating costs like shopper operations, insurance, background checks, and customer support.
There are other costs, like an alcohol service fee if you order alcohol or a hefty service fee if you have orders where the estimated weight of all qualifying items exceeds 50 pounds.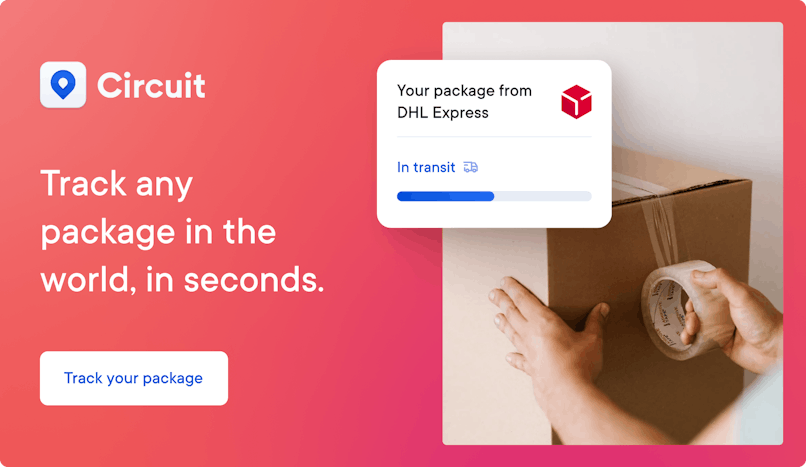 #5 Join an affiliate program 
Other ways to save include an affiliate program with certain stores. Here's how it works.
Let's say you bought an Instacart+ membership on a partner site. It's easy to link that account to Instacart.com, where you can access your benefits at no extra cost.
Here are the eligible partners:
Costco
Heinens
Price Chopper
Sprouts
The Fresh Market
Tops Markets
Wegmans
Suppose you visit the partner site and log in to your account. On your Account Profile page, pick Link Instacart Account or Import Account Info, and then log in and link to your Instacart account.
You can also check around for other affiliate programs available through Instacart.

For instance, the Instacart Customer Affiliate Program offers affiliate partners the opportunity to refer new customers to Instacart. When Instacart gets a new customer's order, they pay the affiliate. 
There's also an "Instacart Shopper Affiliate Program." This new shopper application pays affiliates for referring a new shopper in participating cities. 
But that doesn't necessarily mean you, the shopper, will save or get free delivery on Instacart. Check the fine print and find such affiliate referrals with free delivery at stores like Costco or Target.
#6 Refer a friend or family member 
Once you get used to shopping on Instacart, you may wonder: Do you get discounts on Instacart? Well, you can with the referral program.
With this option, you refer friends and family to Instacart and earn up to $1000 in referral credits. Your friend gets a $10 credit on their first order, and you get a $10 credit once their first delivery is complete. Using your personalized referral code or link, you can refer through text, email, or social media.
Instacart free delivery FAQs 
Do you get free delivery with Instacart Express?
Yes, but there is still a charge.
Instacart Express charges a flat standard fee of $99/year or $9.99/month. Then you get unlimited free delivery on orders of $35 or more (per retailer) and other benefits.
Instacart claims that ordering just twice a month will cover the membership fee. The typical delivery fee for non-members is $3.99 or more. You also get 5% credit back on eligible pickup orders other than alcohol and prescriptions, lower service fees, and exclusive offers from brands such as Grubhub.
Is Instacart free for first order?
Yes. When you create an account on Instacart, you get free delivery on your first order. The Instacart promo code new customer deal is valid on one order made by Instacart, with the possibility of a minimum spending limit per retailer.
Instacart will charge a $0.01 Alcohol Service Fee for each delivery containing alcohol that qualifies for a free delivery promotion. 
Do Instacart shoppers get bonuses?
At the end of 2020, Instacart offered its in-store, full-service shoppers and shift lead what they called "thank you bonuses."
The bonuses ranged from $50 to $500 for active shoppers who have shopped and delivered with Instacart throughout 2020.
These days, shoppers can get three types of earnings promotions: Guaranteed earnings, an extra bonus for completing batches, and a referral bonus. You can find those promotions in the earnings area of the Instacart app. 
TLDR; Free delivery on Instacart
There's nothing more convenient than getting deliveries to your door. Instacart, which began as grocery delivery, is a platform that can offer shopping and delivery or pickup from many different partner retailers.